Croatia - crowded south or quiet north?
Data publikacji: 2016-10-17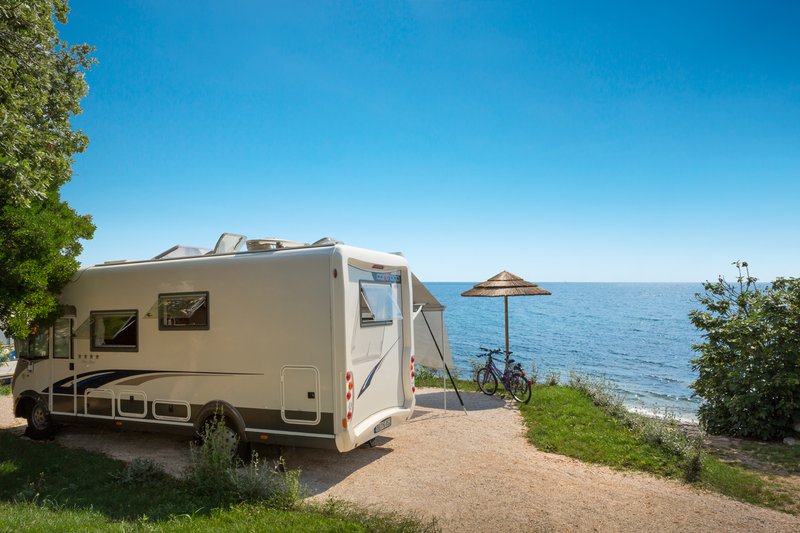 For several years, Croatia has been very popular among tourists, including Polish tourists. No wonder - we will reach this interesting country in just 12 hours, and we can count on affordable prices - both for accommodation, meals and attractions. We do not need to mention such obvious values as guaranteed weather, crystal clear water, eye-catching landscapes and historic climatic cities located along the coast. The problem, however, arises when making decisions about the region to stay in Croatia. Go further, to the popular south or start your adventure with the country from its northern part full of lazy towns?
Dubrovnik - the pearl of the Adriatic
Dubrovnik is undoubtedly the most famous Croatian city in southern Dalmatia. It is called the Pearl of the Adriatic for a reason - it impresses even from a distance. From the road above the city, there is a panorama of the enormous defensive walls, thanks to which the city has never been conquered. Upon entering the city center, you will see that most of the buildings are made of stone that has been carefully polished. So there are also houses and narrow streets shining, among which there are many monuments. The best way to explore Croatia during your stay in Dubrovnik is walking, during which you will see Fort Lovrijenac, built on a nearly 30-meter rock in only 3 months by the city's inhabitants who want to protect it from the Venetians. Be sure to also see the Puncjel Tower, Sponza Palace, a fragment of the Franciscan monastery and take a walk along the main street of the city - Stradun, leading to the city port. In Dalmatia you can try grilled fish rubbed with herbs and always fresh seafood - oysters, shrimps and mussels. The only downside is the huge crowds. However, if you are not overwhelmed by the crowd, visit this amazing city.
Istria - new Tuscany
For tourists who value peace, we recommend staying in northern Croatia. This region of the country closest to Poland is visited by slightly fewer tourists, which does not mean, however, that it is boring. On the contrary - Istria, rightly called the new Tuscany, will appeal to even the most demanding travelers. On vacation in Istria you will find beautiful beaches, green islets, rocky bays, charming towns and vineyards dotted between them, where regional varieties of this drink are produced. It is worth starting your sightseeing in Rovinj, compared to the French Saint-Tropez. Its greatest attraction is the church of St. Euphemia, from which there is a beautiful view, especially during sunset. In nearby Poreč you will be able to see the Euphrasian Basilica, entered on the UNESCO list, and in Novigrad, admire the coastal walls. In Buzet, you will try some excellent truffles harvested in the area, and on a trip to Taru - the best olive oil. A city worth a stop is also Pula, with many monuments from the Roman Empire, including the famous amphitheater.
Camps in Istria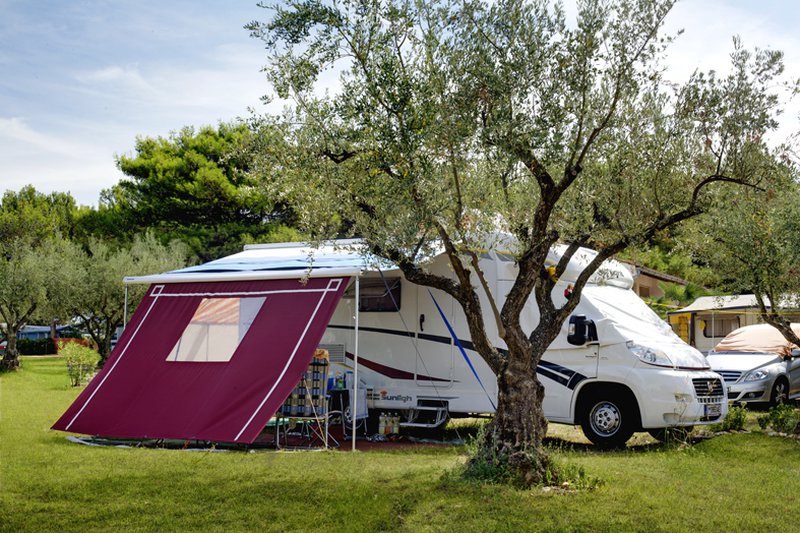 If you decide to know the intimate north of Croatia, then the Naturist Resort Solaris , located near the town of Poreč , will be the perfect accommodation in Istria . As the name suggests, the facility is aimed at naturists. People looking for high-quality, numerous amenities and an attractive location among green forests will not be disappointed. There is a swimming pool, a dining room and a wide range of accommodation options for guests - from campers, rooms and flats to mobile homes. The owners guarantee a sense of intimacy with easy access to the beach. The place will also work well for family holidays in Croatia , because there is a playground for children and the care of animators. The organized sports activities include tennis, beach volleyball, gymnastics and even diving. There will be as many as three restaurants and two supermarkets at your disposal, as well as a communal kitchen.
Lubię bliższe i dalsze podróże - z analogowym aparatem i dużym apetytem, bo zawsze w trakcie wyjazdu chętnie poznaję lokalną kuchnię. Moim ulubionym regionem w Europie są Bałkany, a w szczególności Czarnogóra, Albania oraz Bośnia z Hercegowiną, które odwiedziłam kilkakrotnie. Marzę o powrocie na piękną i nieprzewidywalną Islandię. Obecnie przebywam w Azji południowo-wschodniej. 
Podobał Ci się ten artykuł? Przekaż dalej!
Link skopiowany do schowka