The Vanlife Zone joins the program of attractions of the Warsaw Caravaning Festival in Służewiec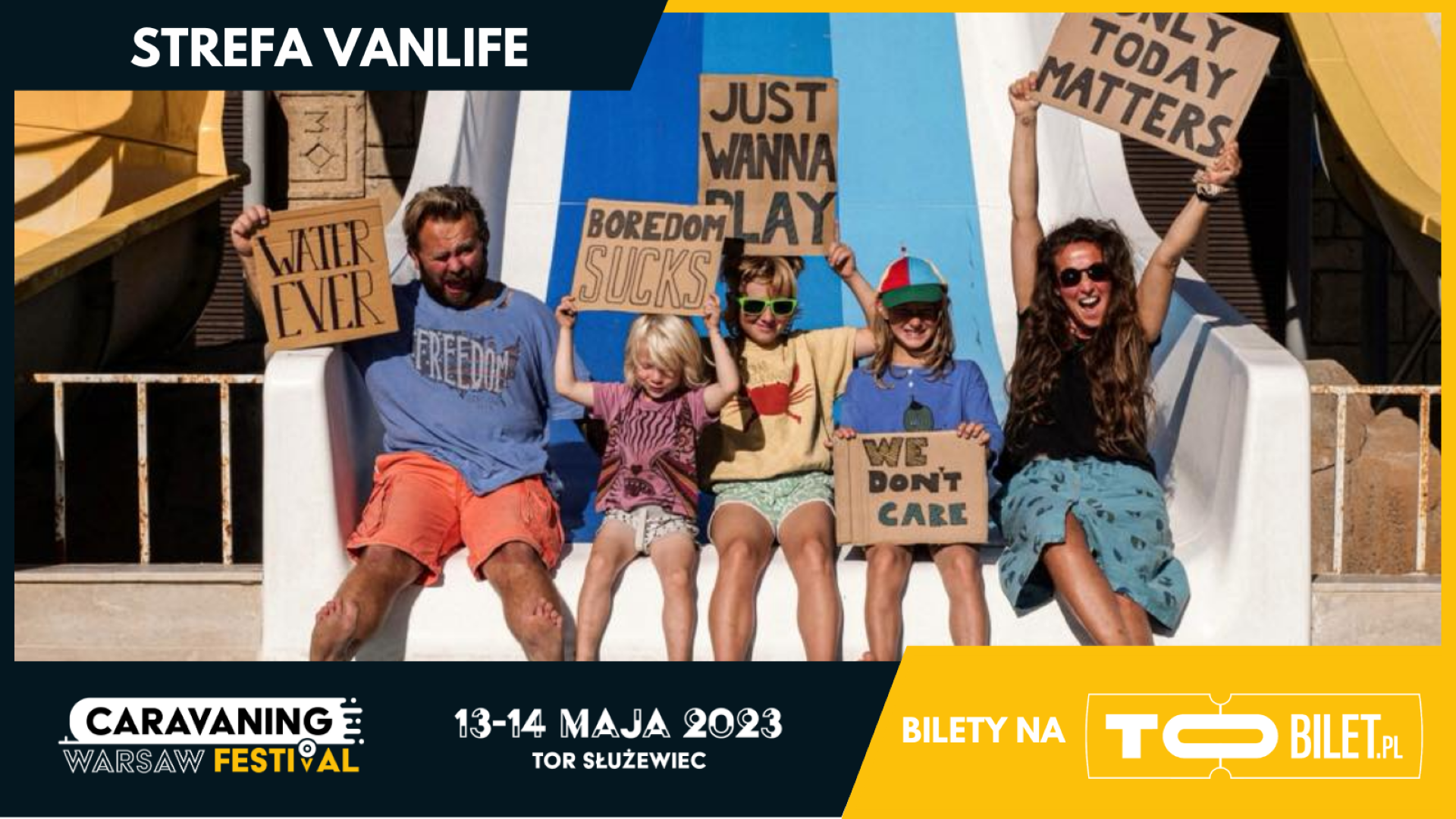 The second edition of the caravanning fair in Warsaw's Służewiec, which will take place on May 13 and 14, has gained an additional attraction this year in the form of the Vanlife Zone or "Vanlife's Village". Visitors to the fair and horse races will have the opportunity to meet various teams of motorhome travelers, visit their unusual vans and listen to stories from near and far travels.
Life on the road
Vanlife is an increasingly popular way, not only for seasonal travel, but also a way of life. Building your own motorhome based on a van or a truck and setting off on a long journey with it is not just a dream anymore, but for more and more people it is simply everyday life. In the Internet space, instagram, facebook or in the broader blogosphere, we can already follow several hundred accounts about vanlife from almost every angle. From the classic journeys of young married couples or couples in love, through larger teams, e.g. students, travelers with a dog, families of all sizes, to passionate retirees and lonely travelers. This means that everyone can find inspiration for themselves in vanlife.
The vanlifers are worth a visit
Our guests are a treasury of knowledge about the construction or renovation of a van, experienced users of hundreds of different solutions and accessories that you will find at our exhibitors and, above all, a wealth of stories, adventures, anecdotes and advice on traveling and specific countries or regions. That is why a visit to them is a must during a visit to an event.
Crews such as The Big Five Family and Terasfera have confirmed their presence at the event, and several more will soon be on the guest list. Importantly, the list is not closed yet, so vanlifers who would like to visit the Warsaw Caravaning Festival and co-create the Zone can still submit their participation by e-mail or by contacting the Warsaw Caravaning Festival social media.
The Warsaw Caravaning Festival will take place on May 13-14 at the Służewiec Horse Racing Track (entrance from Puławska Street)
The caravanning rally accompanying the fair will start the day before, on May 12, at 3:00 pm.
Tickets for the fair and plots for the rally are available for sale at the link : https://mtp-link.pl/mpz1l
We have created the CampRest portal for people who value freedom and travel on their own.
Enjoyed reading this article? Share it!