A tent covered with snow, i.e. a camping in winter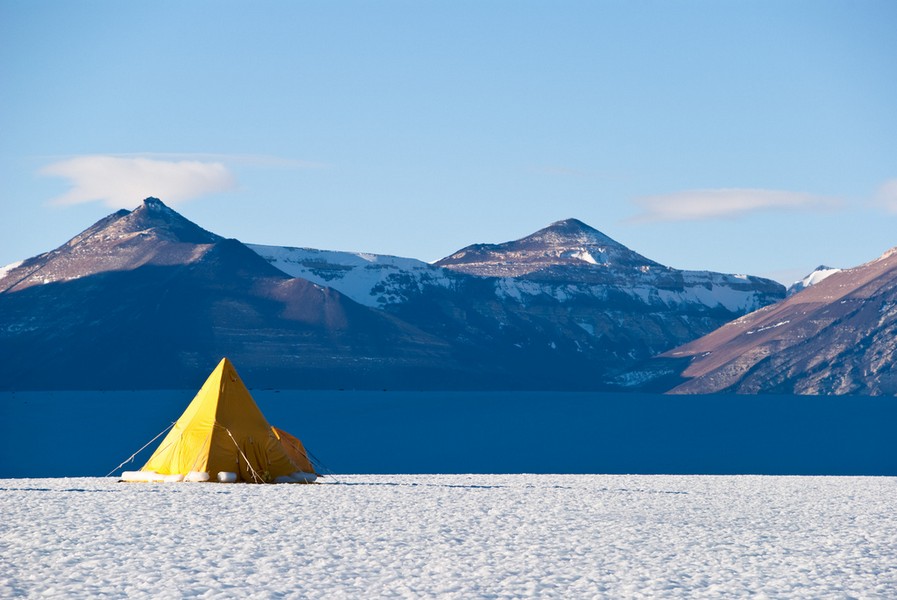 Although there are more and more people for whom spending a winter vacation in a motorhome at a campsite is nothing strange, so many people still associate a tent in December with experiences reserved only for mountaineers. Because how to sleep in a sleeping bag when the temperature is below zero outside? How to pitch a tent when it's snowing up to your knees? And finally - why, when you can sleep comfortably in a guesthouse?
There is no doubt that this is not an adventure for everyone. Citing the example of mountaineers is most appropriate. Most often, we set up a tent in the snow after traveling many kilometers of mountain routes. To be able to afford it, you need not only to have the appropriate equipment, but also to be in shape. Mountain hiking will tire everyone. You do not need to remind anyone about warm, thick clothes and shoes, nor about the need for good orientation in the field. On the route, snowshoes or cross-country skis will be very useful, thanks to which it will be easier for us to traverse the trails.
In winter, in a tent
It is worth trusting the opinions of instructors and mountain trip trainers. Their statements mention the issue of good supplies and the inability to save on equipment. The tent must withstand strong gusts of wind - choose models with more than two construction poles. It should also have snow aprons, be easy to disassemble, and do not require the removal of gloves when doing this. It is an absolute misconception to go to the mountains with a tent in which you have to tie knots to secure the whole thing to the masts.
One of the most important things in preparing an overnight stay is the ground. The floor should be highly resistant to water penetration (water resistance approx. 10,000 mm). You can put NRC foil under the sleeping mats, and if it is still cold, you should make the space for the sleeping bag with all the clothes you have in your backpack.
How about cooking?
If we are going to cook inside the tent, we must ensure good ventilation, otherwise it will drip down the walls. We cook under the lid - thanks to this, we will quickly heat the inside of the tent. The stove must be reliable . In some cheaper models, the fuel may freeze, which will prevent us from preparing a meal and strengthening our strength before the trip. The sleeping bag must be warm (with a temperature optimum below zero, preferably around -10 to -20). You can even insulate it with a second sleeping bag inside.
Good organization of conditions for relaxation is an absolute basis for continuing the trip the next day. Well-fed, we can move on.
A writer by profession, a passion of a cat. One day he will see what is behind the Urals - good to Vladivostok. So far, when he can, he enjoys the sun of the countries of southern Europe. And it's also fun;)
Enjoyed reading this article? Share it!