Residence Village - 5-star vacation in Cavallino-Treporti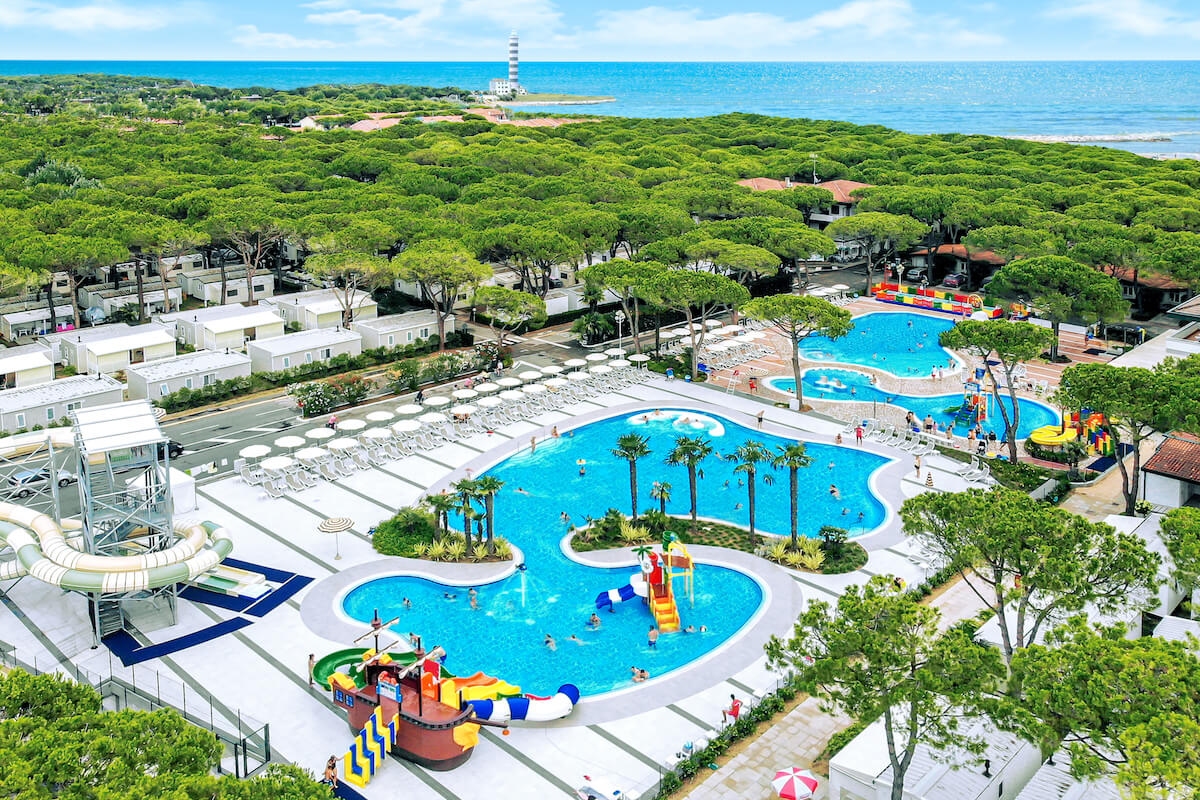 Being in Veneto and not visiting Cavallino-Treporti is like going to Zakopane and not walking along Krupówki. This area is particularly rich in tourist attractions . The proximity of Venice, beautiful beaches, clean, warm water, and a guarantee of good weather - no wonder that so many people decide to vacation in this place.
Recreation centers meet the expectations of tourists, which can be seen in the wide range of amenities offered. Local campsites are often extensive tourist complexes providing guests with everything their heart desires. Huge, practically self-sufficient, often waiting for vacationers all year round. Residence Village belongs to this group of properties.
Residence Village luxury apartments and bungalows
The resort is just one kilometer south of Marina di Cavallino. As befits a five-star complex, Residence Village offers its guests a full package of accommodation options. There is a campsite on its premises, there are spacious pitches where you can park your vehicle, as well as a comfortable option: hotel rooms, apartments, bungalows and a large selection of maxicaravans .
The offers of the apartments are aimed mainly at groups consisting of several people. Of course, couples or single tourists can also book one of the luxury apartments available in the resort.
4 guests (2 + 2) can comfortably rest in the smallest apartments. On an area of 30 m² there are bedrooms with a double bed, a living room with a sofa bed, a fully equipped kitchenette and a bathroom. Vacationers have at their disposal a spacious terrace with garden furniture , as well as private parking. The apartments are equipped with an air-conditioning system and TV.
The Venice and Centrale apartments are slightly larger, for up to 5 people (2 + 3). In both cases, the interior includes a bedroom with a double bed, a living room, a kitchenette and a bathroom. The landlords can use the parking space, in addition, guests in the apartments above the ground floor have access to the terrace.
Recently, the Residence Village catalog has been expanded to include apartments for 6 people (5 + 1). The area of 45 m² includes two bedrooms, two bathrooms, a living room with a sofa bed and a well-equipped kitchenette. The apartment has a terrace with a set of garden furniture.
The complex also recommends a spacious, comfortable bungalow that can accommodate up to 6 people. For tenants there is a master bedroom with a double bed, a bedroom with two bunk beds, a living room with a kitchenette and a large bathroom . The property has a terrace, and there is also a parking space in the car park.
Comfortable maxicaravany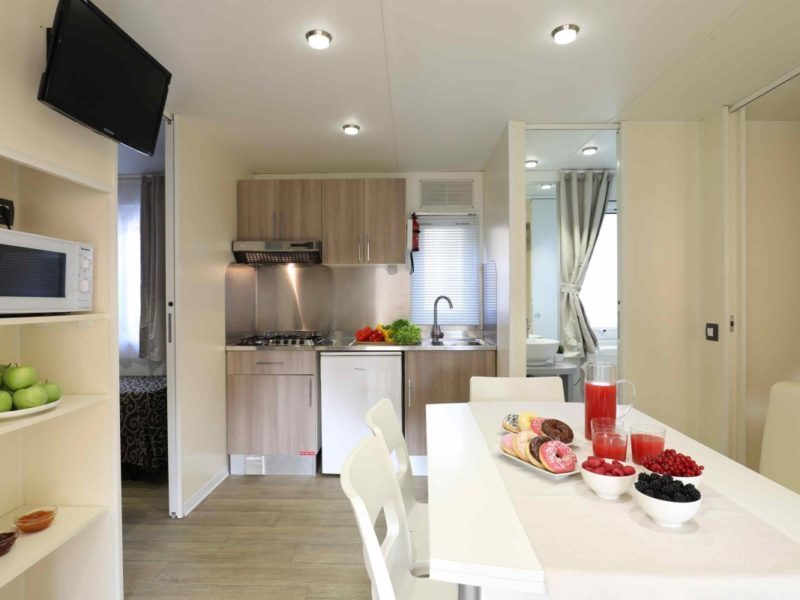 The accommodation base of Residence Village also includes luxurious maxicaravans. Depending on the type, they can accommodate 4 to 7 people. The smallest (16 m²) is intended for 2 + 2 holidaymakers who have a bedroom and a living room at their disposal. In maxicaravan you will also find a kitchenette and a bathroom. A larger group can reserve a caravan for 7 vacationers. Two bedrooms, a living room, a kitchenette and a bathroom await guests.
The complex has prepared several types of facilities for tourists. They are especially recommended for families with children, but groups of friends, couples in love, seniors will feel great in them - in short, all those who require comfortable conditions during their holidays.
Luxuriously furnished rooms at Residence Village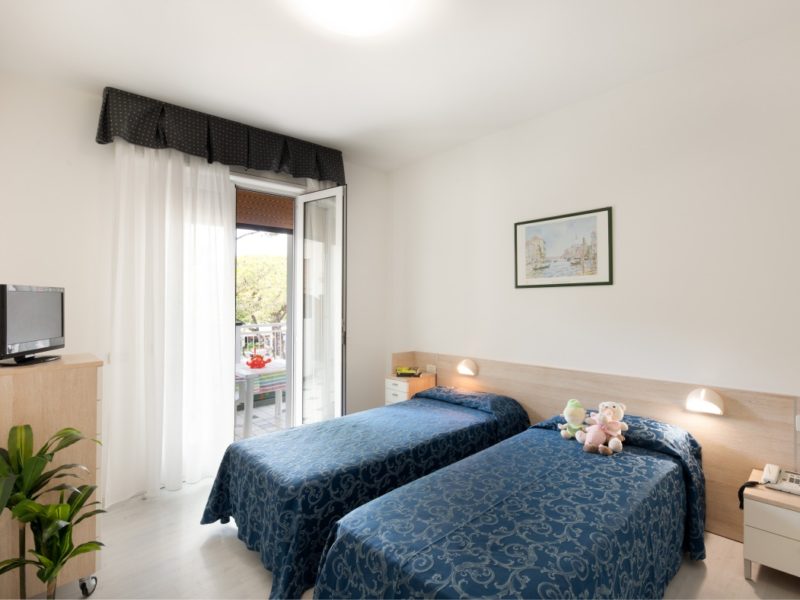 The resort also made hotel rooms available to its guests. They will be liked by everyone who appreciates the comfort and proximity to attractions. Those who stay in one of the rooms are very close to the sea and equally close to the swimming pools. The hotel option is divided into two types: Smart Room and Family Room. The first is designed for a maximum of 2 people, consists of a bedroom with access to a kitchenette and a bathroom . The second one can easily accommodate 4 people. The room has a double bed, two sofas, a kitchenette and a bathroom.
As you can see, a tourist looking for a comfortable place to stay on vacation has a lot to choose from. Regardless of the option (apartment, bungalow, hotel room, etc.), it will have all the comforts. Above all, however, it has the opportunity to rest in an exceptionally attractive place, and this guarantees an unforgettable time.
A writer by profession, a passion of a cat. One day he will see what is behind the Urals - good to Vladivostok. So far, when he can, he enjoys the sun of the countries of southern Europe. And it's also fun;)
Enjoyed reading this article? Share it!