Zuberec - skiing in the Western Tatras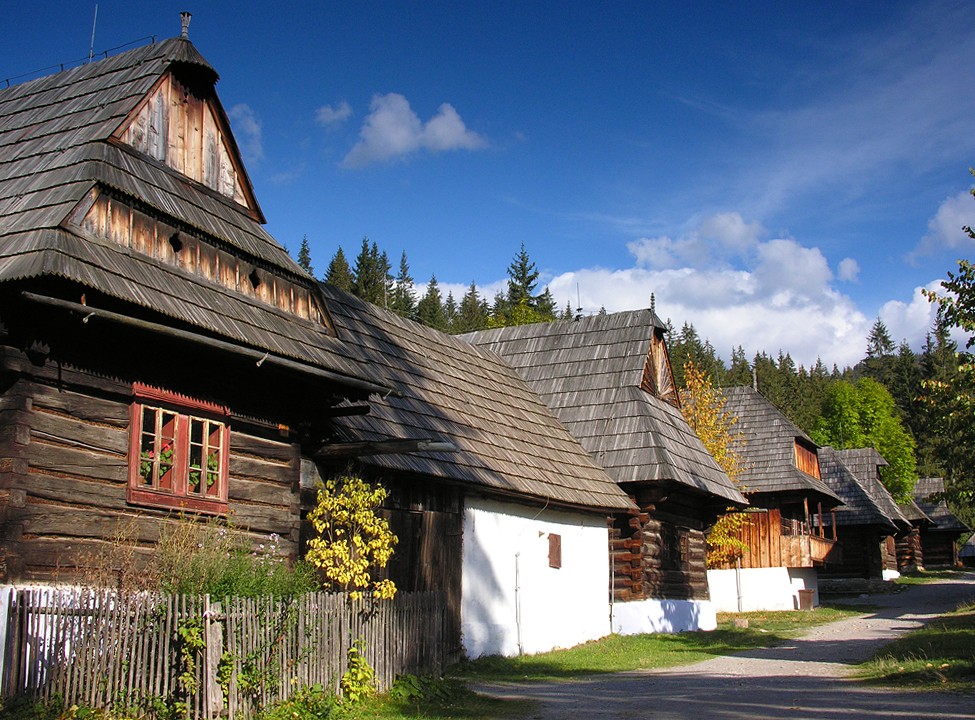 The popular tourist destination of Zuberec is located in the Western Tatras. Located at the foot of the rocky Rohacze and Skoruszyńskie Wierchy, it is an excellent starting point for the difficult routes of the nearby ridge.
Zuberec lies at an altitude of 734 meters above sea level, and the beauty of its surroundings attracts tourists all year round. In summer, lovers of contact with nature contemplate the transparency of the Roháče Ponds, and in winter, they ski on the slopes of three resorts: Milotin, Spálená-Zverovka and Janovka. Each of them offers guests artificially snowed routes, where you can enjoy all the attractions that winter in the mountains brings.
Zuberec in winter
The Janovky resort is liked by guests of all ages, but the greatest attention is paid to families with children. There are three ski lifts at the visitors' disposal, besides, there is a large parking lot next to the slopes and buffets serving delicious meals.
Another resort is Milotin, located in the immediate vicinity of Janovka. It also has three lifts, what's more - skiers can ride the routes of both resorts after purchasing one pass.
The third sibling is Spálená-Zverovka, offering four lifts, including a 4-seater cable car. The routes may not be many, because only three, but each is different - for beginners and children there is an easy blue one, for intermediate skiers there is a red one, and for those who like to test their skills, a difficult black route has been prepared.
In the shadow of Rohaczy
Those who decided to visit Rohace because they love nature and challenges, probably plan long walks between the peaks. Daredevils who are not afraid of heights can face the route described by some as "Orla Pearl of the Western Tatras". It is an ambitious trail that requires good physical condition and proper preparation - in some places it runs right on the ridge, so the views may not only delight, but also a bit frightening.
You can also get to know Rohace without climbing with chains and other security. Tourists who want to discover the rugged beauty of the Slovak peaks have many opportunities. Excellent conditions for hiking in the mountains await them, including bicycle routes.
Vacation in the Western Tatras
Guests of the Zuberec ski resort can take advantage of the local ski and snowboard rental. There is a ski and snowboard school waiting for beginners, and the youngest ones are prepared by professional instructors of the children's school for a trip to the slopes. There is also a ski service, several parking lots, and the tourist infrastructure is very extensive. We will eat in one of the many restaurants or bars, and we will not have problems with finding accommodation.
When relaxing in Zuberec, it is worth spending some time getting acquainted with the local attractions. Dog lovers should come here at the beginning of February and March, when dog sled races are held and four-legged teams are fighting for the European Cup. Other attractions in the area include the Orava Village Museum in Brestová, 3 km away. It is a picturesque open-air museum situated on both banks of the Orava Cold Water, considered to be one of the most beautiful museums of folk architecture in Europe.
With each subsequent year, Zuberec opens more and more to visitors. For some, it is a plus, because the offer of services supporting tourist traffic is significantly expanding, for others it is a minus, because the resort loses its intimate character in favor of commercialism. However, it can be safely assumed that both parties - both lovers of peaceful rest and those more active and fond of buzz - will find something for themselves in the town.
A writer by profession, a passion of a cat. One day he will see what is behind the Urals - good to Vladivostok. So far, when he can, he enjoys the sun of the countries of southern Europe. And it's also fun;)
Enjoyed reading this article? Share it!