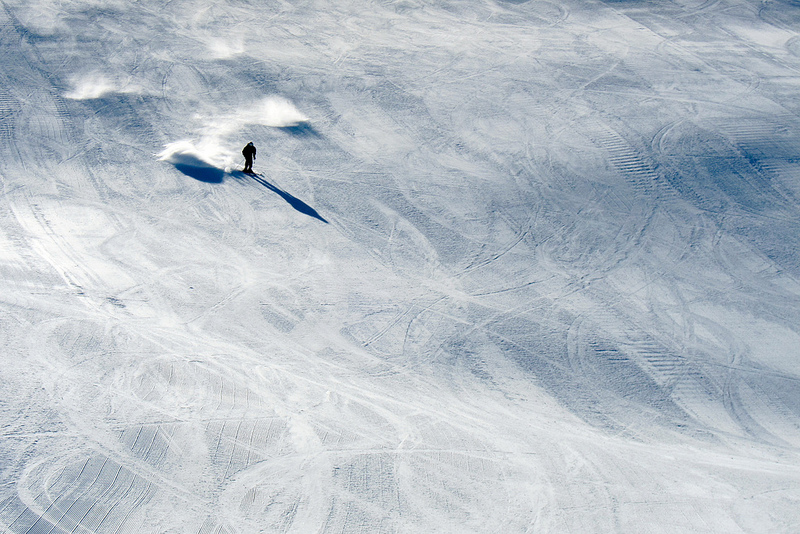 Where is the oldest lift in Austria? In Montafon, a resort described by Ernest Hemingway and loved by nature lovers. Hundreds of routes tempt thousands of people each year.
There is no doubt that Austria has a lot to be proud of when it comes to the number and modernity of ski resorts. There are not only a lot of them, but they also offer excellent routes, modernized ski lifts and a varied tourist infrastructure. A great example of such a resort is Montafon, located in the south-west of the country, in the very center of Vorarlberg. It is a beautiful valley offering skiers an area consisting of 6 small alpine villages connected by a system of shared lifts.
If we decide to go skiing to Montafon , we will not regret it. There is everything an amateur of snow skiing could wish for, and the surroundings are exceptionally beautiful, so skiing will be even more fun. The ski area is loved by nature and ecology lovers - it is the Natura 2000 nature protection area.
It is worth mentioning that it is in this region that the oldest ski lift in Austria operates.
Montafon - the charms of the Austrian valley
The resort and its routes are located at an altitude of 650 to 2430 m. The surrounding landscapes are enchanting - the Paznaun valley and the Bieler Hohe plateau create majestic landscapes that you will not see anywhere else.
Skiers have at their disposal 112 blue, 67 red and 30 difficult black runs. The total length of the runs is 209 km , and all routes are served by 23 chairlifts, 30 ski lifts, 4 cable cars and 9 gondola lifts. There is also a well-equipped snow park.
Montafon is an ideal center for both beginners and more advanced winter sports enthusiasts. It owes its great popularity to its high-throughput lifts and excellent preparation of the slopes. Every year many free ride enthusiasts come here, tempted by the excellent conditions for riding. The same applies to cross-country skiers and snowshoe enthusiasts, with over 100 km of slopes waiting for you.
Prices of ski passes in the Montafon resort in the season 2013/2014
Montafon has been attracting skiers for many years with the beauty of its routes. Today it is a vast and very modern resort covering six towns. All routes are available with the purchase of one ski pass.
The largest center of the region is Silvretta Nova , where we can use over a hundred routes, including the longest exit in the entire Montafon - an easy 14 km route. This part of the trails will satisfy beginners and intermediate skiers, while others may feel a little unsatisfied. For riders who are just trying their hand at the slopes, the Kristberg pistes and the gentle, wide routes on the Schafberg slope, stretching above the forest line, are also suitable. Skiers who are more confident on their boards can try the slope of Sennia, which takes you to Schruns.
The prices of ski passes in the upcoming season are as follows: for a 3-day pass, an adult will pay EUR 120, a senior - EUR 108, and a child pass costs EUR 74.5. If we want to buy a 7-day pass, we will pay EUR 237 (adults), EUR 213.5 (seniors) or EUR 154 (children).
What if I take my skis off?
In this charming Austrian resort, you will find many opportunities to spend your free time even after the lifts are closed. Visitors can easily move between the main towns of the region, getting acquainted with the offer of bars, cafes, pubs and restaurants. The resort also has a sauna, SPA, ice rink and gym, as well as several museums. A rich offer has also been prepared for swimming enthusiasts - indoor swimming pools and thermal baths await them.
Although the resort is large, the towns belonging to Montafon do not organize loud parties and crazy fun. The après ski offer is aimed more at a different audience, interested in active recreation and admiring nature. Tourists have at their disposal numerous toboggan runs, squash and tennis halls. Guests of the resort can also play ice bowling, curling and take advantage of the extensive network of hiking trails.
The only downside that catches the eye after arriving at the resort is the slight remoteness of the accommodation places. The nearest hotels and guesthouses are located approx. 1 km from the routes. The same applies to camps, but there are a lot of them and they are well prepared for the arrival of a large number of guests. One of them is Waldcamping Batmund , located in St. Gallenkirch, about 1.5 km from the slopes of Silvretta Nova. Two people arriving by motorhome will pay 22 euros per night in the high season. An additional person can stay for 7 euros per day and electricity is charged 0.70 euros per kW / h. A warm shower costs 1 euro (for 5 minutes).
It is not cheap here, but it is definitely worth visiting the Montafon Valley at least once. We will take the memories of beautiful landscapes with us to make long winter evenings pleasant for us.
A writer by profession, a passion of a cat. One day he will see what is behind the Urals - good to Vladivostok. So far, when he can, he enjoys the sun of the countries of southern Europe. And it's also fun;)
Enjoyed reading this article? Share it!