Farm holidays in Tirol - the Roter Hahn offer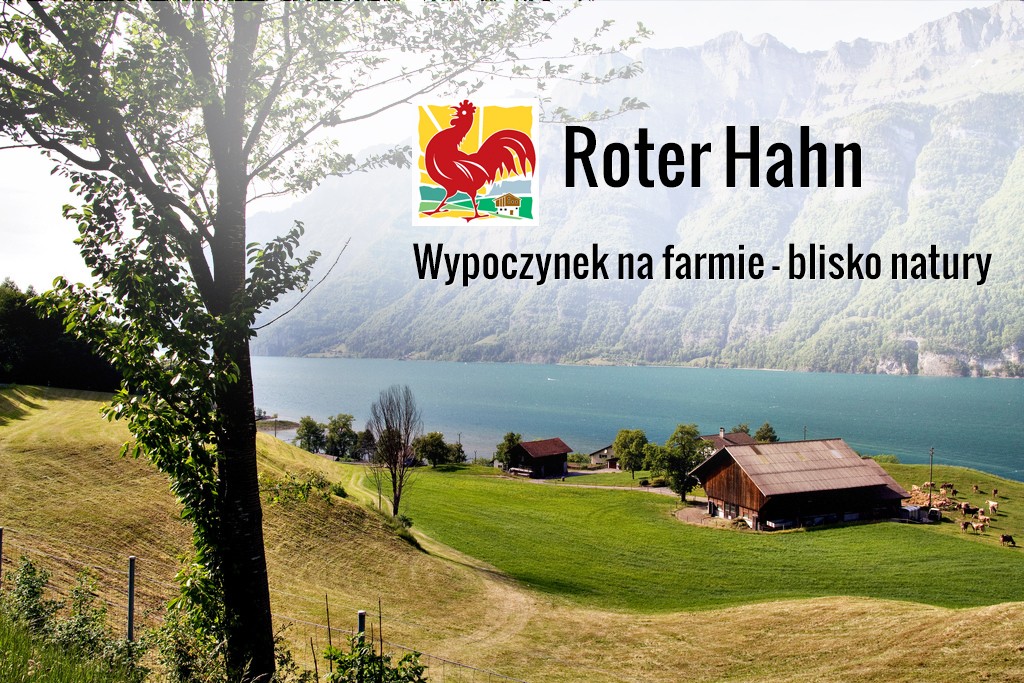 South Tyrol is beautiful all year round. The varied landscape consists of wide, picturesque valleys, sunny plateaus and green hills. Over 1.6 thousand farm invites you to the region for the holiday of a lifetime.
In the largest Polish cities, spring ruthlessly exposed balconies dirty with smog. In smartphone applications, you can check the level of air pollution and see in which areas it is better not to run, because it is not good for your health. And the point is not that you can get rid of your wallet in them, and with even more bad luck a few teeth, but about letting air into your lungs, which is far from a sea breeze.
As the temperature rises in the hearts of the inhabitants of apartment blocks and gated estates, the need to escape from the gray city grows as well. It increases every week to increase in the season of vacations and holiday trips. Where to go to relax away from big cities and breathe fresh air? The Red Rooster association can provide the answer and help at the same time, offering many opportunities to those who decide to spend the proverbial holidays under the pear tree .
Red Rooster offer
Red Rooster is an association whose activity focuses on the promotion of agritourism in South Tyrol. However, it is an agritourism other than known in Poland - it can be described as calmer, focused on full contact with nature. Over 1,600 agritourism farms (farms) are waiting for guests, and the individual ones are divided into those whose activities are focused on fruit-growing, animal husbandry and viticulture. Tourists can stay overnight on the farm and participate in its life. Thanks to this, they can see for themselves that rural life is inextricably linked with the cycle of changing seasons. Depending on the month in which the farm is visited, other attractions await visitors, guaranteeing them a holiday tailored to their needs.
Red Rooster gives tourists the opportunity to choose the farm that is perfect for them. People who want to relax in the bosom of nature can choose a farm where, for example, they can buy home-made food products. The arrival at the farm is an unforgettable experience for everyone, but especially for children - they can get to know the animals living there, observe their habits, feed, etc. The farm can also be selected based on its distance from attractions such as a lake or a ski slope, the city center or the nearest bus stop.
During your stay on the farm, you can feed yourself or take advantage of the dishes served by the owners. Willing people can order breakfast, half board or full board. Delicious homemade meals made from natural ingredients - who would not want to take advantage of this opportunity?
Leisure in South Tyrol
Agriculture has always played a very important role in this region. The farms located at an altitude of up to 1000 m above sea level live mainly from horticulture and vineyards, while those located higher are mostly dairy farms. Red Rooster actively supports their activities, helping to develop their business. Thanks to the association, farms can advertise their services and products to a wider group, and tourists are guaranteed a great holiday. Both those interested in closer contact with nature and the owners of agritourism farms are very satisfied with this form of cooperation.
A writer by profession, a passion of a cat. One day he will see what is behind the Urals - good to Vladivostok. So far, when he can, he enjoys the sun of the countries of southern Europe. And it's also fun;)
Enjoyed reading this article? Share it!