Camper 760 LMT-D Navigation - Your Guide to Europe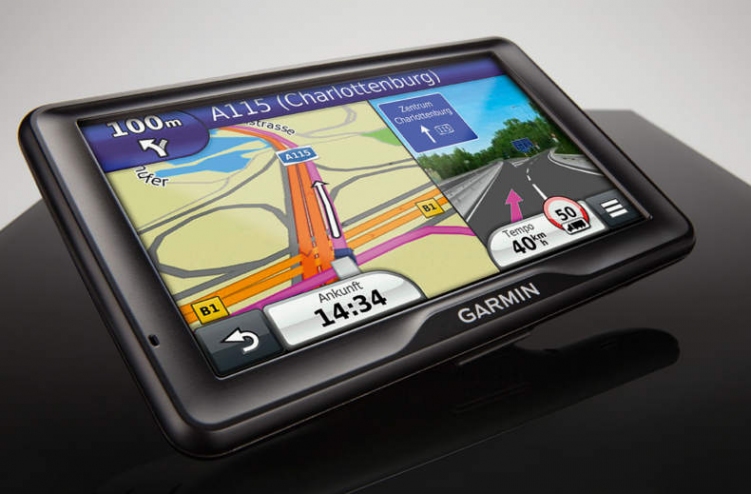 The price of a special navigation system for motorhome drivers from Garmin may be a deterrent, but the cost of about PLN 1,400 is an investment for years. Thanks to the Camper 760LMT-D, the journey to the farthest corners of Europe will become extremely comfortable, and you will benefit from many facilities.
What's new?
The device with a 7-inch display gives the possibility of navigation controlled both by voice ( Garmin Real Voice function) and by means of a touch interface. The manufacturer took care of many useful functions, we are able to adapt the route to our needs and capabilities. Thanks to the introduction of the vehicle profile (height, length, width, weight), we avoid restrictions for motorhomes, such as narrow roads, bridge height, steep descents, and even low-hanging branches. ACSI and MHF directories with search filters allow you to check information on campsites with certain amenities. In turn, the "Before you" function offers messages about the nearest restaurants, shops, hospitals or gas stations, and the active lane assistant allows you to safely use exits and turnouts.
Technologies and applications
Garmin also offers Garmin Adventures based on the BaseCamp software. For enthusiasts, this is a tempting proposition, because they can record and share their trips in an interactive way for free. Connecting, among others routes, waypoints, photos with geotagging, and even YouTube videos is a chance to publish your travel adventures on the web. Another free bonus is the Smartphone Link application that allows you to connect the device to an iPhone or other Android smartphone. What do we gain? Ability to view detailed weather forecasts, current road conditions as well as animated radar images. In order to conveniently manage navigation, we receive the Garmin Express application, thanks to which we can easily update maps and software or install free add-ons. There are even more modern ideas - for example, we can synchronize the navigation with any compatible device that supports the Bluetooth function, which allows, among others, for hands-free calling.
Modern possibilities
For its customers, Garmin also offers a BC 20 wireless backup camera (sold separately), which is fully synchronized with the device and undoubtedly increases the safety and comfort of driving.
Navigation Camper 760LMT-D is a well-thought-out proposition for those who regularly travel with a motorhome. Additional functions, the most up-to-date maps, the ability to synchronize with other devices, a clear way of displaying information - all these practical solutions allowed to create a friendly, interactive guide, which is worth using.
Old fashioned travel is what I like the most. How about renovating your own vintage caravan and setting off on a journey through wild spots without a phone?
Enjoyed reading this article? Share it!