Hymer T-Class CL - comfort in a small package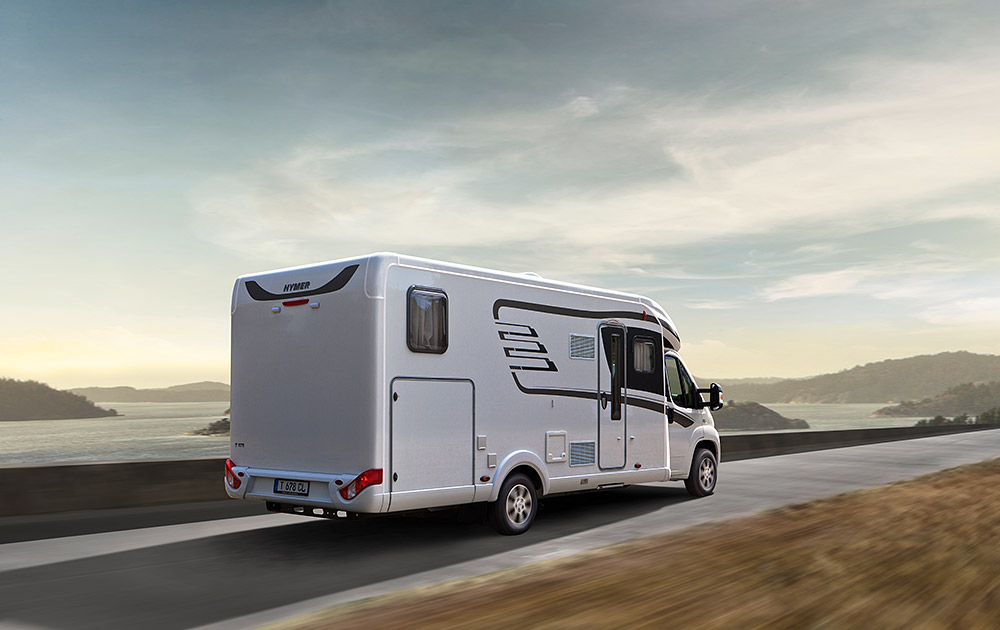 Buying a new motorhome requires a thorough consideration of your options, not only in financial terms. An interesting proposition for 2015 comes from the German concern Hymer, which has a new offer of the Hymer T-Class CL motorhome. It is a suitable solution for those who would like to have a light, fast and well-equipped caravanning vehicle.
Van-style campervan
Hymer T-Class CL 678 is a motorhome classified as a semi-integral motorhome. In its class, it is certainly a proposition that sets new standards. Despite its low weight (less than 3.5 tons ), the motorhome delights with its wealth of equipment and even internal capacity. Van motorhomes, which include the latest Hymera model, have a partially integrated living area with a cab and an alcove (a bed above the driver's cabin), but low enough that you can easily get through the bridge or tunnel to the desired place. In addition, this type of motorhome burns much less fuel and at the same time develops faster speed. An additional advantage of the model's dimensions is that it does not require a category C driving license, as the vehicle, thanks to its low weight, belongs to the standard category of cars.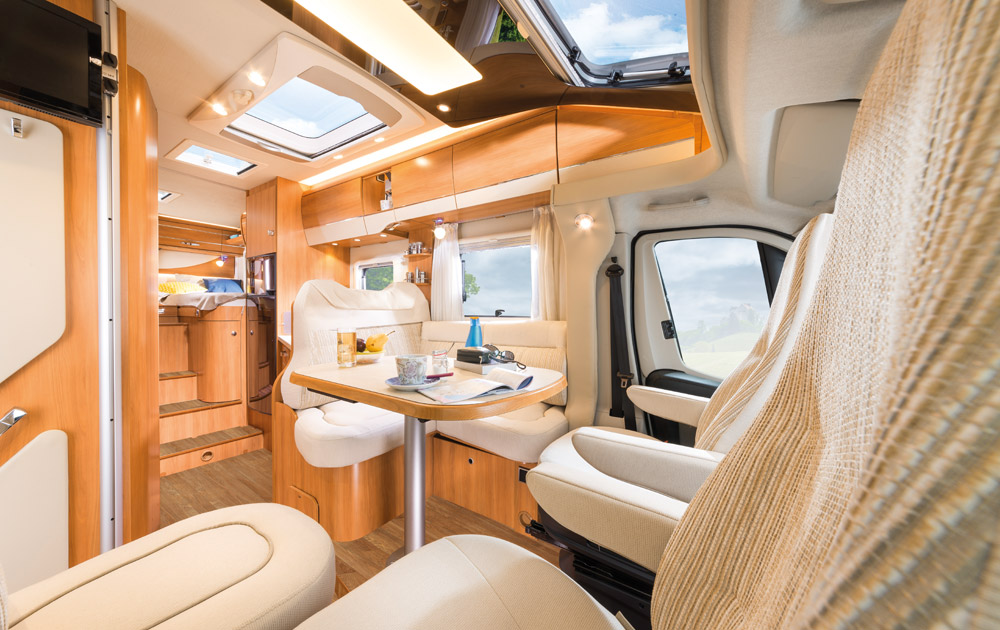 Planned space
Experts agree: no other motorhome from the semi-integral series is so close to a fully integrated motorhome. It is true that in this motorhome there is less space to sleep or relax, but for 2-3 people it is more than enough. Hymer Tramp CL 678 is primarily a solid German workmanship. Attention to the smallest details and a highly thought-out internal design that will delight the most demanding customers. Built on the basis of Fiat Ducato , the motorhome can accommodate up to four people (on two beds), which with the dimensions of the vehicle ( 794cmx235cmx290cm ) is a confirmation of the conceptual interior equipment.
The wealth of the middle
What else does the Hymer T-Class CL 678 impress with? It continues to be your equipment. A shower separated from the toilet by a folding screen is one of the best solutions that we can find in this type of motorhomes. Thanks to this, the comfort of use is maintained with the simultaneous maximum use of a small area. It is also equipped with manually lowered beds with very comfortable mattresses and a luggage compartment with a capacity of 450 kg .
In addition to numerous technical values, the Hymer T-Class CL 678 motorhome is also a vehicle with an aesthetic and modern design . The combination of light brown wood with beige upholstery is difficult to keep clean, but it allows you to significantly illuminate the space.
The new Hymera product will be available from the beginning of 2015 in Poland in the stores distributing the German manufacturer.
Off-road lover. Only 4x4 motorhomes count
Enjoyed reading this article? Share it!