Magic 3.5 tons of DMC and penalties for "overloading" the motorhome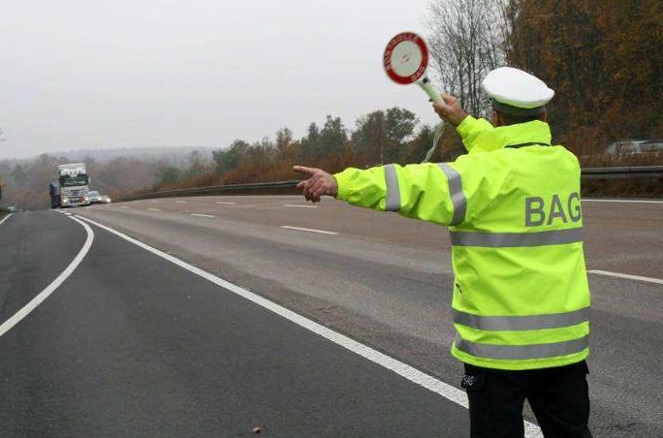 An increasing number of motorhome users in the era of ever larger, more and more comfortable constructions and the ubiquitous fashion for improvements and "tuning" (rarely consisting in slimming) have to face the problem of potentially exceeding this magical value.
In truth, the regulations from the 1960s regulating the DMC values for vehicles can be called invalid or outdated, but in the light of the current legislation in the EU, we should take note of them and comply with them. The editors of the German Reisemobil International Magazine summarized in a tabular form what is allowed and what is not allowed in individual EU countries and what, if applicable, penalties and consequences for non-compliance (below).
At the same time, they draw attention to the possible deplorable consequences of overcharging in the event of the discovery of an exceedance - in many countries, in addition to a fine, there is a risk of not being able to continue driving. An accident caused by the driver of an overloaded vehicle may also hit us in the pocket and cause a difficult dispute with the insurer, not to mention the danger for passengers and participants of the event.
Danger on the road
Experts and manufacturers, in turn, sound the alarm for one more reason: approval for cars with a GVM up to 3.5 tons does not provide for a "tolerance" of several hundred kilograms - structurally and mechanically, in extreme cases, it may turn out that the braking system, drive system, and even rims they may not withstand it, which again makes driving safer.
As you can see, Austria's "bad reputation" is fully justified, but other countries have even more restrictive laws and an arsenal of severe penalties.
The amount of fines for overloading the vehicle
The above table can be downloaded by clicking HERE
So what is the main problem and why in Poland, unlike, for example, Germany, so few people decide to buy cars with a GVM higher than the magic 3.5 t?
Motorhome over 3.5t and driver's license
Both in Germany and in Poland, the driver of a vehicle over 3.5 t must have the appropriate qualifications, in practice min. C1 or C. Both with us and with our western neighbors it is a separate training ending with a state exam, but in Poland it is "well established" that category C is a tool for work, which is related to a series of preliminary tests to confirm good health future driver. Depending on the category (C1 or C), the cost of research, training and examination in Poland is approx. PLN 2-3 thousand. PLN, and in Germany 1500-2000 EUR.
Motorhome over 3.5 tons and tolls
In Poland, vehicles with a GVM of over 3.5 t are subject to registration in the VIATOLL system, and tolls on motorways are higher (if the car is equipped with twin wheels or even 2 rear axles, the differences are significant). In Germany, however, vehicles up to 7.5 tons are not subject to any fees or vignettes. Only a trip abroad, eg to Austria or France, carries additional costs. The inconvenient system of charging fees is also troublesome - there are countless different "goBoxes", vignettes and systems for reporting the entry of such a vehicle to a given country, and it is our duty to know these regulations.
A motorhome over 3.5 tons and road traffic regulations
As drivers of vehicles with a GVM of over 3.5 t, we must adhere to the dedicated regulations for such cars in most European countries, from speed limits to tonnage limits on given roads.
A motorhome over 3.5 tons and the difficulty of getting around in the city
Maneuvering the colossus can be troublesome, but in many cities there is simply a zone ban for vehicles over 3.5 tons, in addition, often subject to the condition of having an appropriate badge
Relatively higher vehicle maintenance costs
Unless we have a car on a standard base, eg Ducato, we are doomed to dedicated services, slightly higher costs of consumables, sometimes also insurance fees.
Time "on the go" and comfort
Statistically speaking, the Germans calculated that in order for a motorhome to be economically meaningful, it should be operated for at least 3 weeks a year. And indeed, observing the number of dedicated parking spaces and campsites in Germany, it is for many people, especially in the so-called "post-productive" age a favorite activity for up to several months of the year, often very "stationary". Having lived in a tourist vehicle for such a long time, they expect a high quality of life and space, and this in vehicles up to 3.5 tons is often not enough. Polish camping enthusiasts usually treat their vehicles as a means of transport from place to place, they rarely stay warm for more than just a few days. They are mostly active couples on vacation or families on vacation.
Because the vast majority of Polish motorhome users take risks consciously, somehow "not worrying about the stock", we are still "ruled" by 3.5-tonne cars. It is even extremely difficult to sell a vehicle registered as a RV due to the above issues. It is also associated with the relatively highest loss of value on resale. When asked if the risk of driving "on the edge" is worth it, everyone has to answer for himself ...
For over a dozen years he has been an enthusiast of caravanning, after caravans it was the turn of campers in 2014. I follow the caravanning market in Europe, with particular emphasis on Poland, hoping that both the popularity of this form of recreation and the quality of the equipment will soon catch up with Western Europe ...
Enjoyed reading this article? Share it!