A fairy tale about transylvania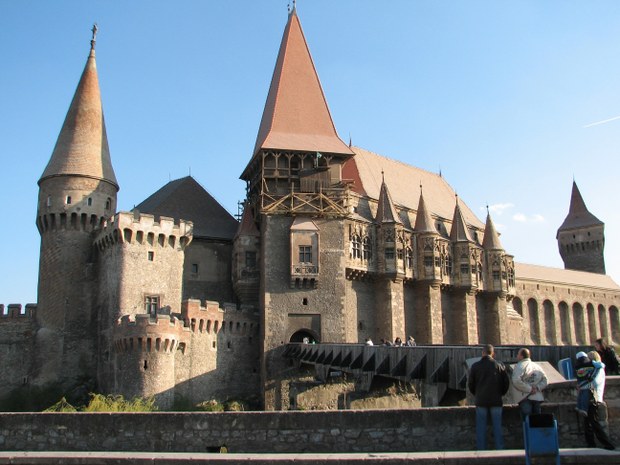 We all know how most fairy tales begin. However, if one asked where the fairy-tale-sounding Transylvania actually lies, many people would have a problem with the answer. Meanwhile, it is not that difficult - Transylvania is another name for Transylvania. It sounds equally mythical, although it defines a completely real place. Specifically, a region in central Romania.
This exotic country can be reached by train via Hungary or Ukraine, but it's best to go there by car. Such a journey is safe, and it also makes it easier to navigate through small villages with lots of sights worth seeing.
Many ethnic groups have lived in Transylvania for several hundred years. In the open-air museum town of Sighisoara you can hear German, Hungarian, but Romanian predominates in the streets. Narrow and winding streets and colorful houses standing next to them catch the eye. At the nearby Dracula restaurant, you can enjoy the delicious Murfatlar Otonell wine and plum palinka, a Romanian vodka.
What's worth seeing?
The so-called The Upper Town, or the citadel. You can enter it through the Clock Tower, from the top of which there is a wonderful view. Among the many plaques at the tower there is one indicating the distance from Warsaw - 712 km. The walls of the citadel have tiled towers. Each of these towers was looked after by a specific feature, which today, moreover, is indicated by their names: furriers or butchers' towers.
Some of the tenement houses are renovated, others are deteriorating before the eyes. A lot of the buildings have been empty since the Transylvanian Saxons moved out. When they moved to Germany in the 1990s, their homes were settled by Romanians and Roma. The departures were left with defensive towers, including one wooden, and a 15th-century gothic evangelical church, surrounded by a triple wall. There are still services in German for those who stayed. Though few, they have their own newspapers and architecture that amazes tourists. It's understandable - where else can you see rural defensive churches?
The origin of these buildings, exotic from our point of view, is quite simple. Numerous armed conflicts swept through these parts of Transylvania from the 15th to the 18th centuries, so the inhabitants eventually fortified their churches. They built warehouses to survive the siege and planted additional plots. The local churches, along with fortified castles, were entered on the UNESCO list. Nowadays, they are often used as the setting of historical films. It is worth seeing the largest Transylvanian defensive church located in the old Saxon village of Biertan. It was never captured.
In addition to churches, the Saxons also built peasant castles, where all the inhabitants of the village sheltered in the event of an attack. They can be compared to modern gated communities. Each family had a separate room with a number assigned to it. Some of the best-preserved castles are in the villages of Harman and Prejmer.
When wandering around Transylvania, you must visit Seklerów. These people of Hungarian origin are easy to recognize - we will see colorful gates in the villages they inhabit. Each painting is different, and the so-called tree of life, a complex pattern that acts as an amulet of good luck. There is also a motto written in Hungarian. Today there are only a few people who build and decorate gates in this way, so it is even more worth going there.
Bohemia
And the Gypsies? Although most people probably think they know them well, they probably haven't seen the colorful Gypsy neighborhoods. In the town of Huedin, the roofs of the buildings stand out. Residents decorate them with… Mercedes badges. The roofs of gypsy houses are an unforgettable sight. They are covered with a silvery sheet and richly decorated with various, not necessarily sophisticated patterns. The stranger the roof and the bigger the house, the richer its owner is. It is not difficult to guess that the Gypsy king lives in the largest house.
We will find the Gypsies in a separate part of the city. They live according to their customs, and meet other residents at the bazaar, where you can buy whatever you want. At such an atmospheric market, you can still see the ox, even though horses are most often used for work in the countryside. As funny as it sounds, oxen and donkeys, like cars, have license plates.
Costs
Speaking of which, let me remind you that it's best to come here with your own car. Then you will get to know the 12th-century stone churches from the Hateg valley and the Roman ruins scattered here and there. In addition, affordability is an important piece of information. We will pay for food just like in Poland, but we will drink much cheaper wine. Admission to museums will cost us as much as in the country. Good hotels have European prices, but in small guesthouses it is much cheaper.
So you can see that Transylvania is the perfect place for an inexpensive trip into the past. And since Transylvania is another equally famous name, you must visit Bran Castle before you return. There you can buy any kind of gadget with the image of Count Dracula - from a cup to a cape. And you can later brag to your friends that you have visited the country of the famous vampire.
A writer by profession, a passion of a cat. One day he will see what is behind the Urals - good to Vladivostok. So far, when he can, he enjoys the sun of the countries of southern Europe. And it's also fun;)
Enjoyed reading this article? Share it!