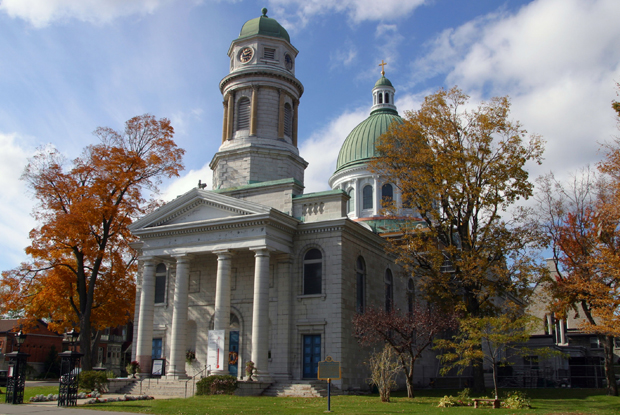 Wandering from the capital of Canada towards Lake Ontario, the smallest of the five Great Lakes of North America, we will encounter a small town called Smiths Falls along the way. Situated in a picturesque setting by the Rideau Canal and attracting tourists with a park of over 90 hectares, Smiths Falls is a delightful city with many attractions. You can go fishing, play tennis, sail and go hiking for hours. It is a modern town with the atmosphere of an old town, visited every year by thousands of tourists who want to see the famous Rideau Canal, which will be discussed later. For now, we must be satisfied with the information that it is the main attraction of the town.
Smiths Falls and the beginning of the puzzle
Not far from Smiths Falls is Perth, which boasts the beautiful architecture of its historic downtown. One of the local attractions is Crystal Palace - an interesting structure made of glass, which in the summer serves as the so-called the Perth Farmers' and Craft Markets. A large part of the monuments, including Perth Town Hall from 1863, are located on an island formed by two canals into which the River Tay splits at this point.
Among lakes and forests, that is the charms of Canada
Continue south on road 10 to reach a small village called Westport. It is a real paradise for fishing enthusiasts - pike and yellow perch are common in the surrounding waters. The Foley Mountain Conservation Area, located on the highest elevation of the Rideau Valley, is also a big attraction. The views from it are really amazing - you can see the entire Westport, you can enjoy the richness of the fauna, and get to know many species of animals living here. The park also includes a part of the already mentioned Rideau Canal.
During the 1.5 hour journey towards Kingston, we will pass a few more such charming towns. Whether it's tiny and quiet Bedford Mills, which is another fishing pearl, or Buck Lake, where you can experience a meeting with a dignified moose - miles of wonderful route among forests, lakes and houses scattered here and there are waiting for us. We pass Pollywog Lake, Little Franklin Lake and a lot of unnamed water bodies. The enormity of the surrounding nature delights and dazzles. Raw, juicy and unspoiled, and above all stretching to the very horizon - it is an amazing experience for a person who is limited on a daily basis by a monitored housing estate or a neighbor's house just behind the fence.
Travel to Kingston - by land instead of water
When we finally reach our goal, we can know the answer to the question that haunts us. This is where the famous Rideau Canal ends, which is a waterway connecting Ottawa and Kingston and a route that is very popular with canoeing enthusiasts. So, if we were not traveling with a camper, who knows, maybe our trip of a lifetime would be just to swim the distance between cities along a water canal? The beautiful route is considered to be Canada's historic waterway - what's more, according to many tourists, it is one of the most picturesque waterways in North America. In 2007, the Rideau Canal was inscribed on the UNESCO World Heritage List. It connects portions of lakes and rivers for 125 miles (202 kilometers). It is the oldest canal in North America still in use.
However, we rode along the waterway to end up on the shore of a huge lake. Kingston dazzles with the harmonious combination of modern city center amenities and the beauty of 19th century buildings (eg Bellevue House, declared a National Historic Site). Historic districts, varied waterfront and another amazing Canadian park - these are the main advantages of the city. A must see place is Port Henry (Fort Henry National Historic Site). It was established when Kingston was the capital of Canada, today it is a source of historical and cultural knowledge. The fort's staff, known as Fort Henry Guard, assist tourists by acting as guides. During the tour, we can see combat shows, drill and parades of youth in uniforms from the old era. Being here in the summer, it is worth seeing the Sunset Ceremony, ceremonial shows in a beautiful musical setting. However, at night, you can go to the fort to see if the legends about haunting this place are true. It is not about sneaking with a flashlight in your hand and avoiding the guards - there are so-called Haunted Walks of Kingston with a guide.
Campsites nearby Kingston
The Kingston area is so attractive to tourists that it is not surprising that there are so many campsites here, and so large. One of them is Rideau Acres Campground (1014 Rue Cunningham), located near the lake and two lovely parks: Edenwoods Park and Cecil Graham Park. It offers as many as 320 places with access to electricity, a swimming pool, restaurants with a wide range of dishes from different countries (including dishes for vegetarians). As part of the campsite owners' collaboration with the 1000 Islands Kayaking Company, guests staying here can rent a kayak, canoe or classic boat and sail to one of the several nearby islands. A group of 4 people will pay here from $ 32.15 to $ 47.30 per night, depending on whether they want a regular parking space or with access to electricity (50Amp), water and other amenities.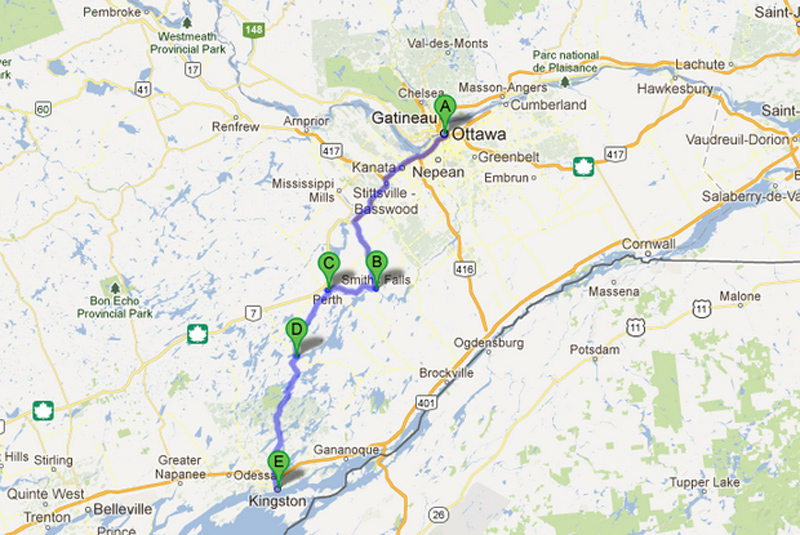 You can also stay at 1000 Islands / Kingston KOA campsite (2039 Cordukes Road). It is just as big, but more expensive, and besides, it does not lie on such a nice lake as its predecessor. Anyway, whichever place we choose to stay, the most important thing is that we are in the "Thousand Islands" area, and Lake Ontario is a stone's throw away. In addition, Kingston is the oldest center in the province, and due to the fact that it has three universities in the city, there are approx. 25 thousand. students. All this gives the town a specific atmosphere, which you can captivate.
We will spend some time here because it is really worth it. The historic downtown of St. George's Cathedral and City Hall, the Marine Museum of the Great Lakes and much more. Next stop in Peterborough.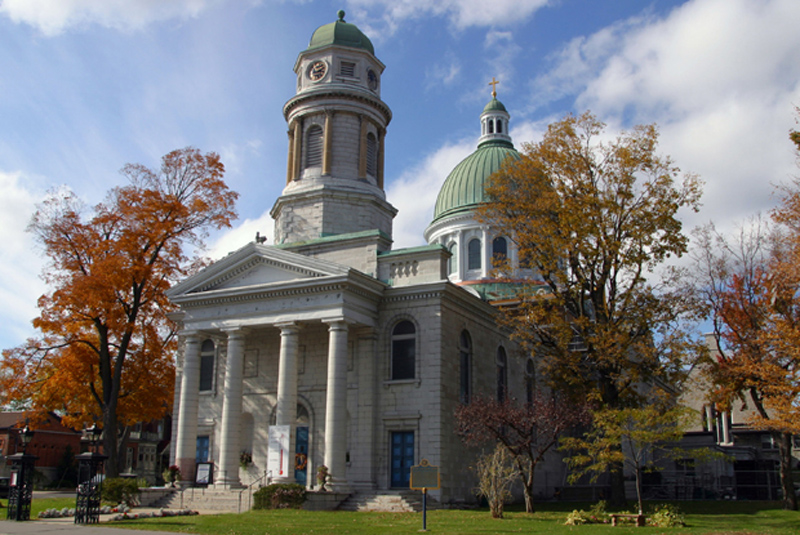 Gallery
A writer by profession, a passion of a cat. One day he will see what is behind the Urals - good to Vladivostok. So far, when he can, he enjoys the sun of the countries of southern Europe. And it's also fun;)
Enjoyed reading this article? Share it!