Bali - the island of diversity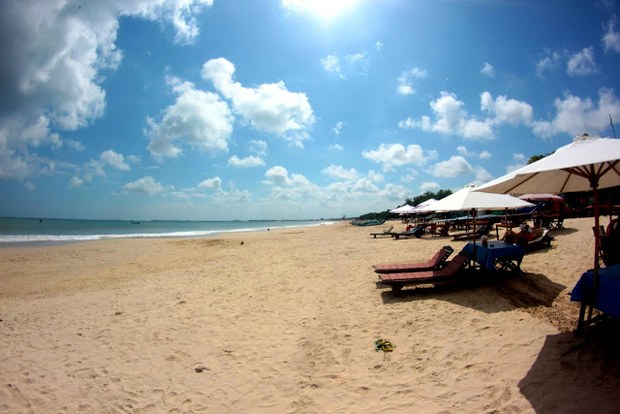 Bali - my first adventure on the island ended with an unfortunate ride on a scooter, and thus an extremely interesting "sightseeing of the island" on a lounger by the pool during convalescence :) But I got to know a thousand local ways to heal wounds faster and get rid of scars :) And I probably met half of the inhabitants of Kuta, who were looking with interest at my leg, asking what happened. After a week of replying that I had an accident on a scooter, I found it worthwhile to color the story a bit :) From then on, I replied that I was attacked by a shark :)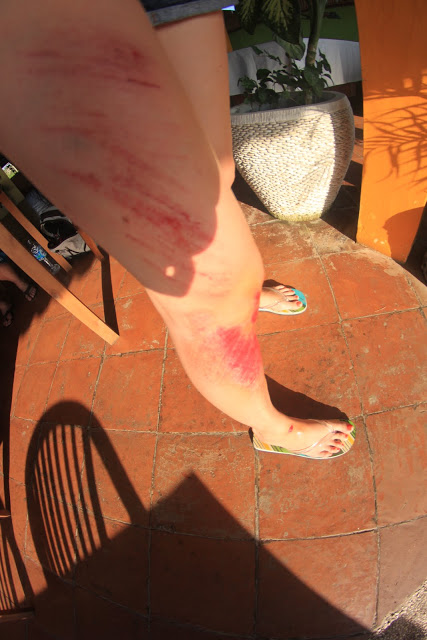 My advice: watch out for scooters and left-hand traffic :)

So we decided to fly there again. Already at the airport in Denpasar, we felt the smell of characteristic incense sticks that burn in countless altars, which are located on average every 10m on every pavement and street :) These carved altars can be found in every property, hotel, shop, and even at the airport. They contain fruits, flowers, rice, generally everything that the inhabitants have at hand :) And all this for the gods, to protect the inhabitants and remember them.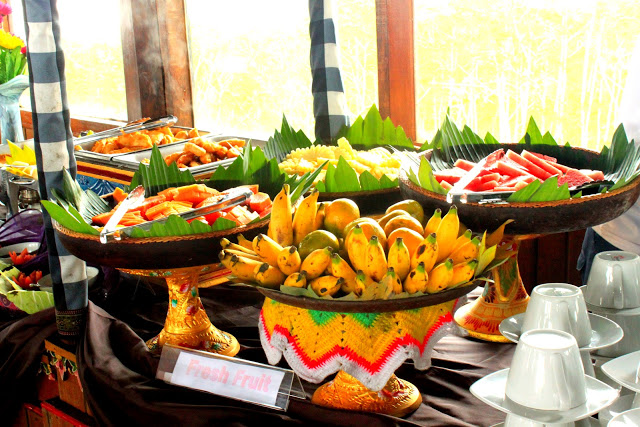 Kuta welcomed us with a crowd of tourists, countless warungs (local restaurants that do not resemble luxurious restaurants; they are rather skinny pubs serving various delicacies of Indonesian cuisine. Remember not to look into the kitchen !!!
I recommend MIE GORENG and NASI GORENG. Here is a rough recipe from my culinary blog :) http://smakmania.blogspot.no/2011/08/mie-goreng.html An unforgettable taste!
All this, of course, accompanied by Bintang-Indonesian beer)

Bali is an island of temples, large waves, wide beaches and thousands of sculptures, as well as locals who will come on your head offering services and items of the strangest kind. A hit was the locals who approached me on the beach and offered me a chicken hunting crossbow :)

Get ready for the fact that Asian tourists will want to take souvenir photos with you, and if you agree to take a photo with one of them, after a while you will be among a group of twenty others who will ask for 'one more thing, but with my camera' :) 15 minutes out of the head :)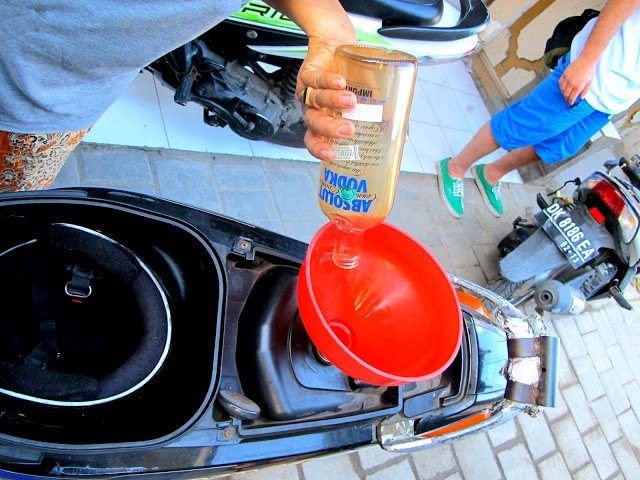 The island can be visited on scooters or during organized trips :) There is a booth on every corner with a nice Balinese man offering trips for the 'lowest' price. Remember that the price at the next stand is also the lowest :)
It is worth going to a coffee plantation, but not ordinary, but heaps of coffee. From a pile of luwac - a curious fox-like animal that eats coffee beans and then expels them. The beans are roasted and sold. It is one of the most expensive coffees in the world! This is such a curiosity! :)
I love traveling, especially with my close friends. I love Asian cuisine, feel the sand under my toes and swim in the ocean.
Enjoyed reading this article? Share it!