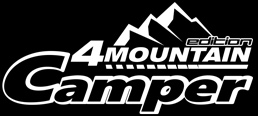 Camper4Mountain – service
As a manufacturer of motorhomes, we also deal with their service. We cooperate with Polish and international brands, i.e.:
CAMP-ROOF
VITRIFRIGO
REIMO
BEARLOCK
WEBASTO
We solve problems with heating , implement anti-theft protection, modernize camping vehicles, and additionally install air conditioning and deal with car inspections and retrofitting. Choose from the varied Camper4Mountain offer:
WEBASTO heating (service) - WEBASTO is a leader in the production of parking heaters (Camper4Mountain, as one of the few companies in Poland, directly cooperates with authorized WEBASTO services, thanks to which it has both original and high-quality spare parts)
BEAR LOCK anti-theft security - our company is an authorized assembly point that also deals with comprehensive BEAR LOCK security services (if you want to ensure comfortable and safe use of your vehicle, be sure to choose this solution);
modernization of motorhomes - as a manufacturer of motorhomes, we also modernize vehicles in accordance with customer preferences (nothing is impossible for us - we undertake every order);
air conditioning installation - deadlines for air conditioning installation are relatively short (depending on the period, we finish projects even within a few working days.
inspections and retrofitting of cars - if you are interested in the construction of a Volkswagen Van or its inspection and retrofitting, be sure to write us an e-mail or call us (we have been professionally retrofitting cars for many years, paying attention to the smallest details, developing specific projects in accordance with customer preferences).
Using our offer, it is possible not only to build a motorhome, but also to build a Volkswagen Van or campervans of other brands.