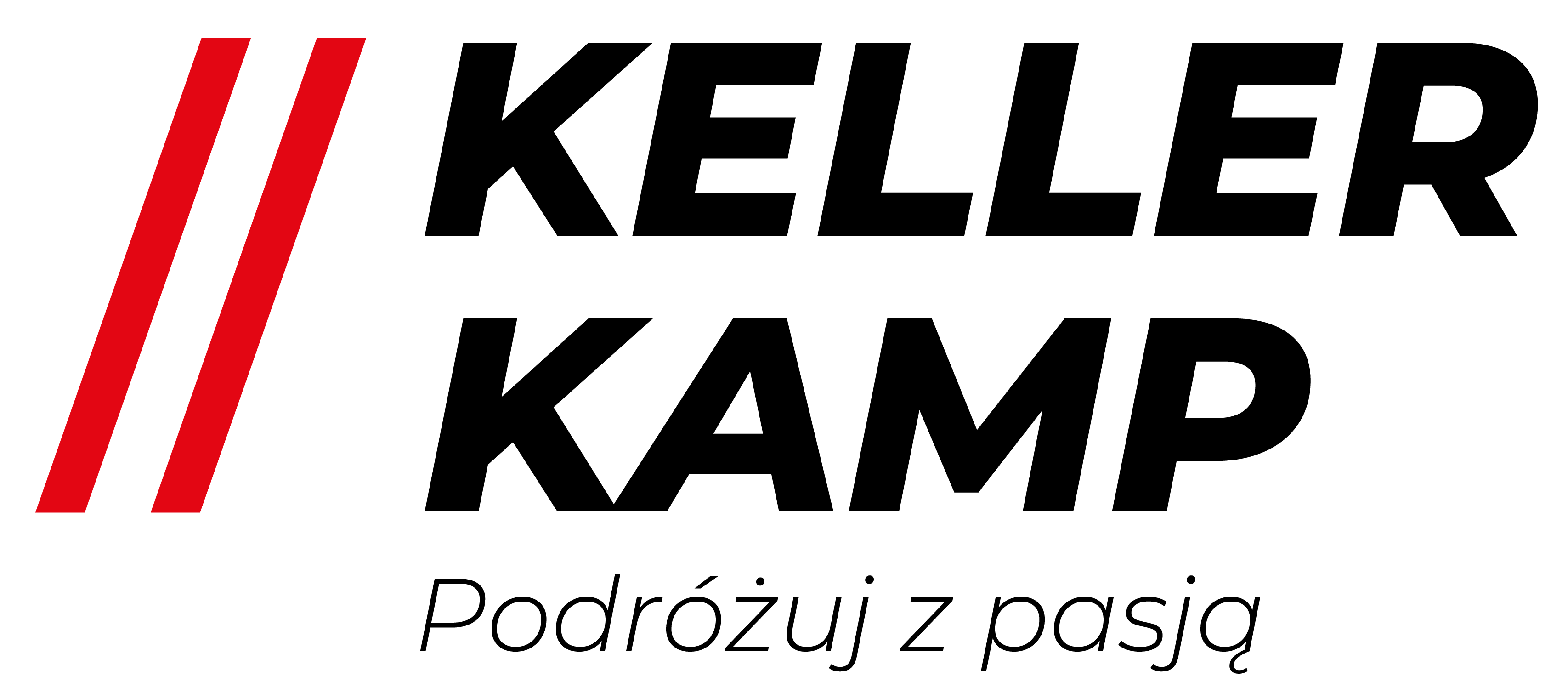 Price for 1 night, additional equipment can be rented separately

449 PLN - gross price

(net: 365 PLN + 23% tax)

Price for 1 night, additional equipment can be rented separately

699 PLN - gross price

(net: 569 PLN + 23% tax)

Deposit
5000 PLN
Service fee amount
300 PLN
Animals
Allowed
Min. age of the driver
26 years
PAKIET KELLER KAMP – GRATIS:
Ubezpieczenie OC, AC+ NNW pod wynajem
Brak limitu kilometrów
Markiza Thule ze długim paskiem LED
Telewizor 22' z automatyczną anteną satelitarną
Pasy sztormowe
Mata przed kampera
Schodek wejściowy
Bagażnik na 3 rowery (czwarty rower wejdzie bez problemu do garażu)
Dodatkowy akumulator AGM
Instalacja solarna
Odkurzacz 12v, szufelka z zmiotką
Komplet krzeseł i stół (wg ilości osób)
Przedłużacz oraz złączki prądowe
Wąż do uzupełniania wody, konewka
Chemia do WC i specjalny papier toaletowy
Uzupełnione płyny eksploatacyjne
Pełna butla z gazem + przejściówki do tankowania
Napełniony zbiornik wody czystej
Opróżniony zbiornik wody szarej
Kamper czysty i zdezynfekowany
Możliwość pozostawienia bezpłatnie swojego samochodu na parkingu wypożyczalni
DANE TECHNICZNE:
Podwozie: Fiat Ducato
Rodzaj paliwa: Diesel
Rok: 2023
Silnik: 2,3 l 160 KM
Skrzynia biegów: Automatyczna 9-biegów
Dopuszczalna Masa Całkowita: 3500 kg, na prawo jazdy kat. B
Całkowita długość (mm): 6990
Szerokość całkowita (mm): 2320
Wysokość całkowita (mm): 2690 + klimatyzacja dachowa / antena
Dopuszczalna masa całkowita (kg): 3500
Miejsce do spania: 4 (otwierany dach)
Homologacja do jazdy dla 4 osób
ZBIORNIKI:
Zbiornik świeżej wody: 20/125 l
Zbiornik na brudną wodę: 90 l
Bojler: 10 l
Zbiornik paliwa: 90 l
Zbiornik Adblue: 19 l
INNE UDOGODNIENIA POJAZDU:
Otwierany dach z oknem i oświetleniem namiotu dachowego
Szerokie drzwi wejściowe do części mieszkalnej z oknem o szerokości 70 cm i centralnym zamkiem
Otwierane okna z roletami i moskitierami
Tylne drzwi garażowe otwierane z obu stron
Kamera cofania, czujniki parkowania
System satelitarny
Stacja multimedialna
Ogrzewany luk bagażowy
Tempomat
Gniazda USB i 12V w Szoferce
Remisy (rolety) w szoferce na drzwiach i szybie czołowej
Światła LED do jazdy dziennej
Klimatyzacja szoferki - automatyczna i wydajniejsza
ŁAZIENKA:
Ubikacja, umywalka, lustra
Kabina prysznicowa oddzielana szybami od ubikacji i umywalki (duża, przestrzeń dla osoby dorosłej)
KUCHNIA:
Duże, szerokie szuflady klasy Premium
Kuchenka trójpalnikowa z elektrycznym zapłonem zegarowym i szklaną pokrywą
Lodówka 142 l Szuflady z cichym zamykaniem
Zlew ze stali nierdzewnej
Zewnętrzne gniazdo na grilla gazowego
SYPIALNIA:
Schowki nad i pod łóżkami
Dwa pojedyncze łóżka o wymiarach 2x 196 x 80 cm z funkcją złączenia w jedno duże o wymiarze 182 x 208 cm
Łóżko górne w namiocie o wymiarze 234 x 133 cm
OGRZEWANIE:
Ogrzewanie gazowe - Truma Combi 6 z regulatorem CP plus
System cyrkulacji powietrza 12 V
PAKIET BEZPIECZEŃSTWO:
ABS/ESP
Kamera cofania
Sejf
Gaśnica
Alarm kabiny
Czujnik gazów i narkogazu Trigas Alarm
Odstraszacz gryzoni
Atestowany zbiornik gazu pozwalający na używanie gazu podczas jazdy. Wykonany wlew gazu w zabudowie, pozwalający tankować LPG na stacji benzynowej.
Ogłoszenie ma charakter informacyjny i stanowi zaproszenie do zawarcia umowy (art. 71 Kodeksu cywilnego); nie stanowi natomiast oferty handlowej w rozumieniu art. 66 § 1 Kodeksu cywilnego. Prosimy o kontakt w celu potwierdzenia oferty i uzyskania szczegółowych informacji.
| | |
| --- | --- |
| Motorhome brand (Hymer, Adria...) | LMC |
| Model | T662 G - półintegra z namiotem dachowym |
| Chasis brand (Ford, Fiat...) | Fiat |
| Motorhome type | Semi-Integra |
| Number of driving places | 4 |
| Number of sleeping places | 4 |
| Vehicle in winter version | YES |
| Permissible weight | 3500 kg |
| Transmission | Automatic |
| Type of drive | Front wheels |
| Year of production | 2023 |
| Power | 160 KM |
| Engine capacity | 2,3 l |
| Length | 699 cm |
Airconditioner

Gas/Propane heating

Electric heating

Diesel heating

TV

SAT

Electric converter

Bicycle rack

Awning
Single beds with connecting link

Other
Shower and toilet together