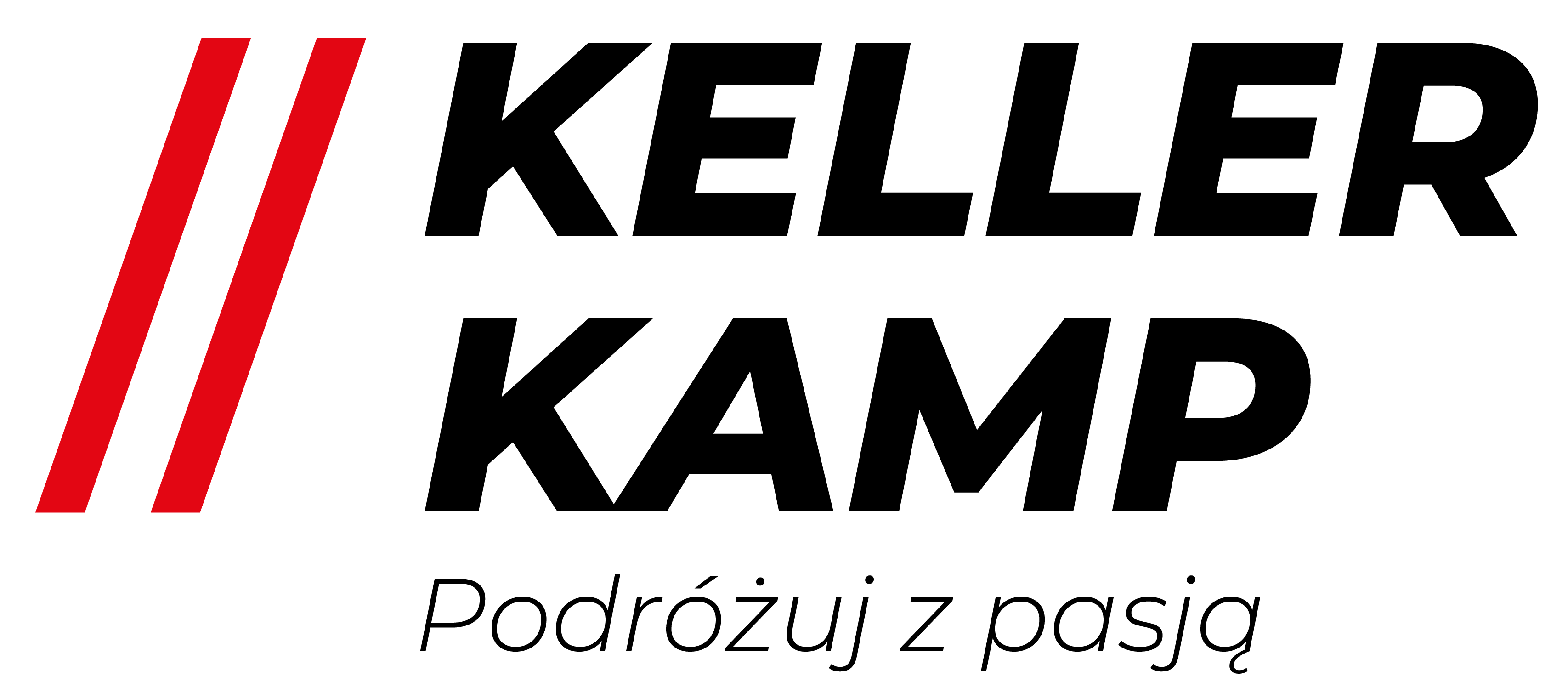 Price for 1 night, additional equipment can be rented separately

450 PLN - gross price

(net: 365,85 PLN + 23% tax)

Price for 1 night, additional equipment can be rented separately

589,99 PLN - gross price

(net: 479,67 PLN + 23% tax)

Deposit
3000 PLN
Service fee amount
300 PLN
Animals
Allowed
Min. age of the driver
26 years
Wypożyczalnia kamperów i przyczep KELLER KAMP GLIWICE, ul. Daszyńskiego 546 oferuje do wynajmu kampervana LMC INNOVAN 590.
KamperVan na podwoziu Forda Transita to najlepsza opcja do rozpoczęcia przygody z kamperami. Solidna, przemyślana zabudowa marki LMC to świetny przepis na niezapomniane wspomnienia z podróży. Samochód przeznaczony jest do jazdy dla 4 osób, do spania dwie dorosłe osoby i jedno dziecko (na łóżku poprzecznym). Kamper o długości 5,98 metra pozwoli na łatwe manewrowanie w ciasnych uliczkach.
Dane techniczne:
Podwozie: Ford Transit
Rodzaj paliwa: Diesel (ON)
Rok modelowy: 202
Silnik: 2.0l 170 KM
Średnie spalanie: 9l / 100 km
Skrzynia biegów: Automatyczna, 6 biegowa
DMC: 3500 kg, kat. B
Długość całkowita: 5,98m
Wysokość całkowita: 2,79 m
Wysokość wewnątrz: 2,08 m
Szerokość całkowita: 2,06 m
Ilość miejsc siedzących: 4
Ilość miejsc do spania: 2 (dla dorosłych)
Podwozie i zabudowa:
Remisy (rolety) w szoferce
Ogrzewanie gazowe Truma Combi 4
Miejsce na dwie butle gazowe (2x 11 kg)
Klimatyzacja samochodowa
Radio Ford z funkcją DAB+ i Bluetooth
Gniazdo 12V i USB w szoferce
Zbiornik na wodę czystą 100l
Zbiornik na wodę szarą 90l
Wnętrze:
Elektrycznie wysuwany schodek wejściowy
Łóżko poprzeczne w tylnej części pojazdu o wymiarach 190 x 148 cm
Szuflady z cichym domykiem
Lampki do czytania w salonie i części sypialnej
Gniazda USB w salonie i części sypialnej, gniazda 230V
Szafki nad łóżkiem i salonem
Fotele w szoferce obrotowe w stronę salonu
Przedłużony stół obrotow
Moskitiery i rolety w oknach
Kuchnia:
2-palnikowa kuchenka gazowa i zlewem
Lodówka kompresorowa Dometic
Wyposażenie kuchenne (sztućce, talerze, kubki, czajnik, deska do krojenia)
Łazienka:
Otwierane okno (mleczne)
Toaleta chemiczna
Umywalka z szafką
Prysznic z brodzikiem
Pakiet Bezpieczeństwo
ABS/ESP
2x uchwyty do fotelików dziecięcych ISOFIX
Czujniki parkowania
Kamera cofania
Sejf
Alarm kabiny
Trójkąt, gaśnica, apteczka, komplet kamizelek
Czujnik gazu i narkogazu TriGas
Zawór MonoControl CS (pozwala na użytkowanie gazu podczas jazdy)
Atestowany zbiornik gazu
Pakiet Keller Kamp – GRATIS
Hak + opcjonalnie do wynajmu bagażnik na rowery
Markiza Thule + pasy sztormowe
Solar na dachu + przetwornica
Krzesła turystyczne, stół
Mata przed markizę
Przedłużacz + złączki prądowe
Wąż ogrodowy do uzupełnienia wody w zbiorniku
Pakiet WC (kostki do kasety, papier toaletowy)
Pełna butla z gazem
Pełny zbiornik z wodą czystą
Kamper przygotowany do wynajmu (czysta i zdezynfekowana)
opcjonalnie do wynajmu bagażnik rowerowy Thule montowany na hak samochodu
Pakiet KELLER KAMP - GRATIS
• markiza ze światłami LED + pasy sztormowe
• komplet krzeseł i stół (wg ilości osób)
• mata przed kampera
• przedłużacz oraz złączki prądowe
• chemia do WC i specjalny papier toaletowy
• uzupełnione płyny eksploatacyjne
• pełny zbiornik gazu
• napełniony zbiornik wody czystej
• opróżniony zbiornik wody szarej
• kamper czysty i zdezynfekowany
WARUNKI WYNAJMU znajdziesz na: www.kellerkamp.pl
ZAREZERWUJ LUB ZAPYTAJ O SZCZEGÓŁY: 32 301 88 03
Zobacz pozostałe dostępne kampery do wynajmu: www.autokeller.com.pl/wynajem-kampera
Godziny otwarcia:
poniedziałek - piątek: 9.00 - 18.00 sobota: 8.00 - 16.00
Ogłoszenie ma charakter informacyjny i stanowi zaproszenie do zawarcia umowy (art. 71 Kodeksu cywilnego); nie stanowi natomiast oferty handlowej w rozumieniu art. 66 § 1 Kodeksu cywilnego. Prosimy o kontakt w celu potwierdzenia oferty i uzyskania szczegółowych informacji.
| | |
| --- | --- |
| Motorhome brand (Hymer, Adria...) | LMC |
| Model | LMC INNOVAN 590 |
| Chasis brand (Ford, Fiat...) | Ford |
| Motorhome type | Campervan |
| Number of driving places | 4 |
| Number of sleeping places | 4 |
| Vehicle in winter version | YES |
| Permissible weight | 3500 kg |
| Transmission | Automatic |
| Type of drive | Front wheels |
| Year of production | 2023 |
| Power | 170 KM |
| Engine capacity | 2 l |
| Length | 598 cm |
Airconditioner

Gas/Propane heating

Electric heating

Diesel heating

TV

SAT

Electric converter

Bicycle rack

Awning
Double sofa

Face 2 Face

Bar
Shower and toilet together