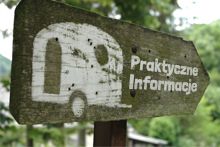 Saving money while travelling
Fuel
In order to reduce costs of fuel it's best to tank up on gas stations outside highways, or on stations that are a part of supermarket network
Try to drive smoothly without unnecessary gear changes and acceleration
try to brake with gears
Avoid short...., the highest fuel consumption is a first few kilometers
If you have a tempomat try to use it as often as possible
Shopping
When it comes to grocery shopping, avoid stores in city centers or campsites, the prices are ususally 20% higher than in suburban supermarkets
If you have a big camper and plenty of place in compartments, do a solid grocery shopping, then you will avoid spending money in expensive restaurants
Accommodation
Wildsposts are the perfect solution to minimalize the costs of accommodation, and if you find a good place, who knows, maybe it wil turn out to be the best point of your trip
Campsites - check the prices and the condititions on every campsite in the area. The prices can differ a lot, and might not equal with the quality
Tolls
If You not travel in hurry, avoid toll motorways. Drive usual routes, save on fees and enjoy the surrounding views.
Parking in the city
Usually when travelling through a particular region we are likely to visit some big city located in the vicinity. As you probably know, driving a car in the city which you don't know may be very problematic, especially when it comes to parking places. And when it comes to motorhomes, things get even more complicated. We've got some tips, which may help to solve some problems connected with it:
Park on campsites
Whenever its possible park on campsites close to the city and get to the center by bus or a tube, and if you have a bike, make a use of it! Leaving your vehicle on the campsite is a safe solution, you don't have to worry that somebody could steal it.
Parking in the suburbs
If you don't want to leave your camper on the campsite, find a place somewhere in the suburbs, maybe near shopping mall, and get to the center by bus or a bike. Remember that stealing and car breaking is very common in big cities, that's why it's best to park on a guided parkings. And one more important tip - if you are leaving your car in the suburbs, write down the exact address of that place, then you won't have any problems with finding it.
Guided parkings
The safest place to park are guided parkings, however not everywhere you're allowed to park a bigger vehicle. It's best to thoroughly check those parkings before you get to the city center. A good solution would be leaving you vehicle on a guided car-park which belong to the airport. Usually the communication network between the airport and city-center is very good and you won't have any prolems to get to the city and back to the parking everytime of the day.
Campsite etiquette
When spending holidays on a campsite we surely want to rest and forget about the tumult of everyday life. In every place there're some rules which should be obeyed, so that every visitor could spend a great time. Below we provide some basic rules that are obligatory on a campsite:
Say hi to the neighbours
Remember that you're not alone there, other people also want to rest
Obey the rules
Take only the place which was given to you
Try to get to the campsite during the day, it will be easier for you to put up a camp and also you won't disturb others
Don't disturb other by loud talks or yelling
If you want to listen to music, do it in a way so only you can hear it
Respect the curfew and let others rest, it's not forbidden to sit for hours with a bottle of wine, nonetheless you should not allow it to end on a loud talking or feverish discussion on the politics.
Limit to minimum driving your vehicle within the boundaries of the campsite
Keep the place clean and throw garbage only to appropriate containers
If you came to the campsite with your pet, always keep him on a leash (of course, your pupil is the friendliest animal in the whole world but why risk? There's a lot of kids on the campsite who don't know how not to provoke animals)
Clean after your pupil
We have created the CampRest portal for people who value freedom and travel on their own.
Enjoyed reading this article? Share it!