What do you need a rope winch for in a motorhome?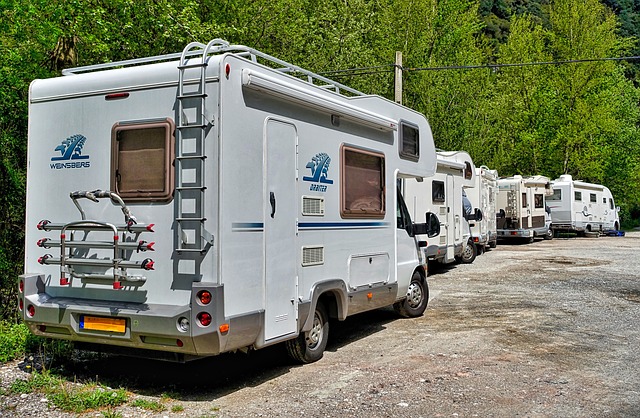 Whenever the picnic is approaching, and with it the holiday season, ladies visit solariums and salons with bathing suits, and gentlemen? The gentlemen are browsing the garage: spare battery, rope winch, shovel? What can be useful, and what will for sure only clutter up the space?
Start at the end, that is, the destination
A motorhome is not a rally car, but the principle of completing the equipment should be the same. What route - such equipment. So we always start with the analysis of the route as well as the destination itself. Something else will be useful in the mountains and something else at the seaside. If, on the other hand, you are going to get to the seaside cliff by mountain roads, and on the way back to visit cousins on the plain, it is worth considering every possibility. Of course, there are universal devices that are always worth having, regardless of latitude, such as a halogen lamp or a powerful flashlight, a cable winch or a jack.
Talk to people - they've been through this already
The proverb says that "a wise Pole after the damage" - so let's use the experiences of other people. After all, we don't have to learn only from our mistakes. Other people are also great. A friend who traveled to Croatia last season, a neighbor who has just returned from a rally in Georgia, or a colleague from work - "the one who has been everywhere" - will be happy to share their experiences. The advantage will be valuable and useful information, such as where to refuel, which rope winch is the best, what to eat and naturally what to drink when traveling. On the downside, the necessity to listen to chilling stories about a UFO over a cornfield, aunt Stasi, who tried to get on an ostrich after a few drinks, or a yeti whose work colleague swears he saw with his own eyes. Although it might as well be his brother-in-law in a full sprint to the toilet, urged on a mixture of sushi, mayonnaise salad and strawberry-flavored buttermilk.
A rope winch for fishing the Loch Ness Monster?
The possibility of versatile use speaks in favor of including a tool in the equipment. An example is silver adhesive tape, the so-called power tape. Last year, a competition was announced for the largest number of ideas for its use. The participants are still writing more examples of use ... The rope winch will be useful to remove a fallen tree from the road, help the unfortunate driver get out of the mud (we certainly won't), pull the Loch Ness monster out of the water. And if we don't meet him, there will be something to hang the laundry on.
A handful of practical advice
It is necessary, in addition to a good mood and a positive attitude to vacation in a motorhome, to take an equipped first aid kit, fire extinguisher, some mosquito repellent. They can make the most charming evening in romantic natural circumstances unpleasant. Some say that apart from things like it's good to take CB radio, because phones don't catch coverage everywhere. Unless we are going to complete wilderness, a cell phone should be enough. If you plan to go fishing by a river or a lake, you can put your waders in the locker. Not every motorhome has a toilet, but everyone should have a supply of toilet paper.
More about the equipment, including rope winches, at http://emaks.pl/wyciagarki-linowe-podnosniki-1.html .
We have created the CampRest portal for people who value freedom and travel on their own.
Enjoyed reading this article? Share it!