Dometic brand at the Camper & Caravan Show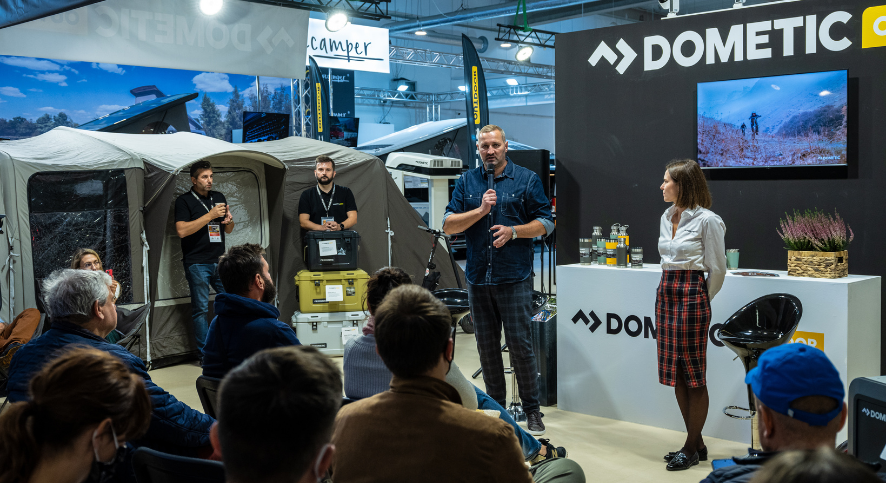 Once again, the Dometic brand participated in the great industry event Camper Caravan Show, which was organized on 7-10.10 at Ptak Warsaw Expo in Nadarzyn. The manufacturer of tourist equipment and motorhome equipment organized a press conference on the first day of the fair.
The special guest was Adam Klimek , whose motorhome is equipped
with numerous Dometic products. The vehicle can be admired at the brand's stand throughout the duration of the event.
A great industry event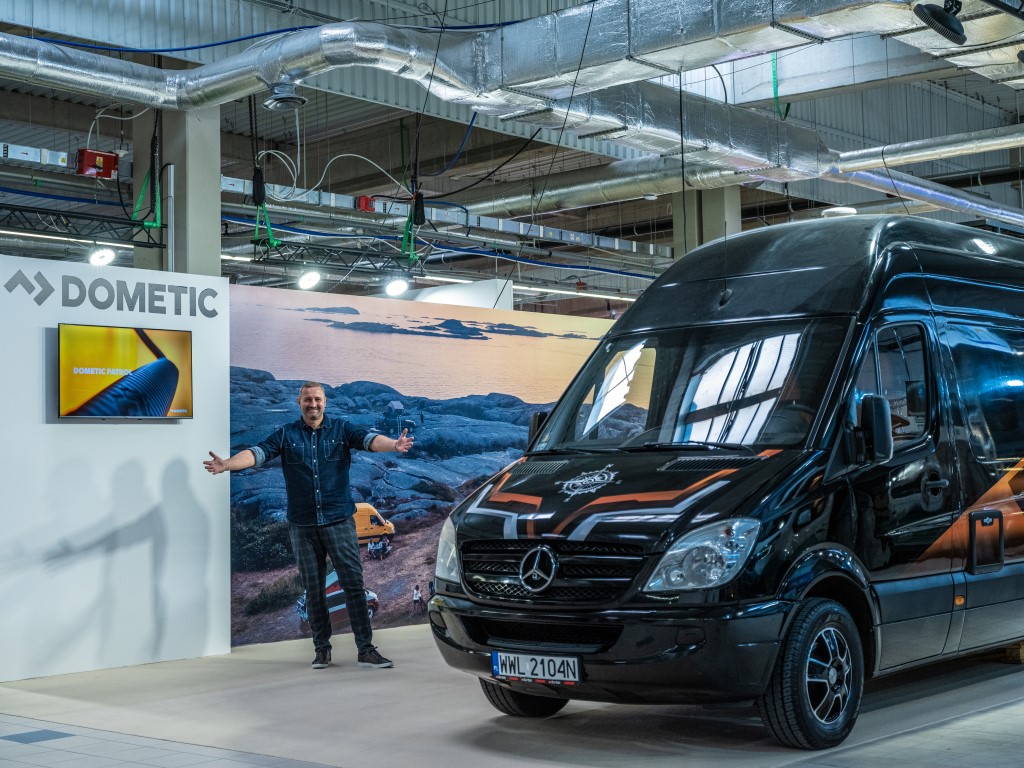 The Camper Caravan Show is one of the most important industry events, where thousands of companies and producers present their offer addressed to enthusiasts and entrepreneurs from the caravanning industry.
Dometic , after a two-year break, once again participates in this event, giving its customers the opportunity to get to know and see the key Dometic Outdoor brand products live. The over 200 m2 stand offers a wide range of products - from best sellers to new products. An important element is also a campervan by Adam Klimek, equipped with Dometic products, which can also be seen at the brand's stand.
- When traveling, it is crucial for me to feel safe and be able to use all the functionalities of my vehicle, which is why I only use solutions that comprehensively meet my needs. Such a product is, among others Dometic refrigerator that is unrivaled in terms of capacity, weight and power consumption. In my campervan, the air conditioner is also perfect - it is compact, does not take up much space, and also has a heating function - comments Adam Klimek.
A wide range of the Dometic brand
Dometic is a company that provides high-quality solutions that make life easier on the go. The range includes products for use in recreational vehicles, trucks and premium cars, as well as touring and utility boats. During the Camper Caravan Show, the brand presented a wide range of Dometic Outdoor products. Equipment for motorhomes and boats, portable refrigerators, camping furniture, tents, and even thermos flasks and thermal mugs - these are only some of the products that are available in this offer.
- I always reach for proven products - in life and at work I do not use half measures, which is why I choose brands that I know well. For premium brand products like Dometic, I know they will be high-quality and functional, so I'm not looking for alternatives. Dometic products also appeal to me in terms of ease of use and installation. The possibility of servicing in Poland is also a big bonus - adds Adam Klimek.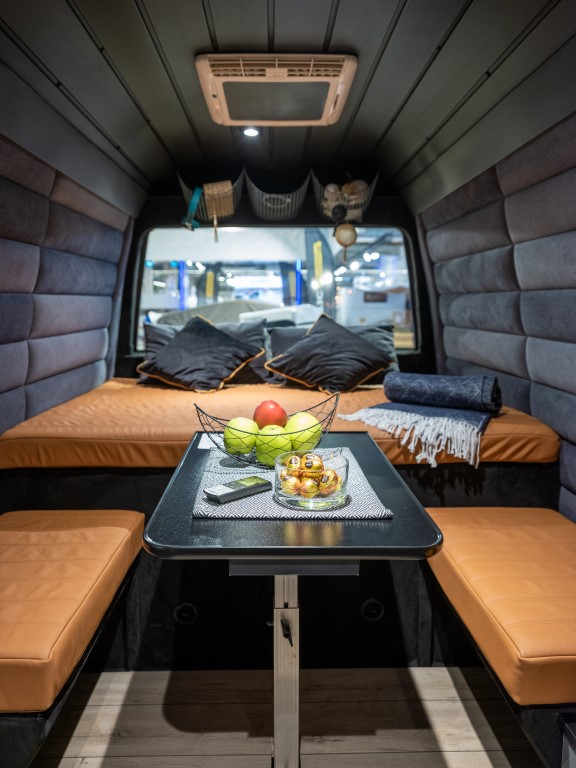 More information about the Dometic brand, as well as a wide range of products, is available at www.dometic.com
About company:
Dometic is an international company providing high-quality solutions to make life easier on the go, including: food and drink, air conditioning, power and control and other areas. Dometic has operations in North and South America, EMEA and Asia Pacific with products for use in recreational vehicles, premium trucks and cars, touring and utility boats, and more.
Our motivation is to offer innovative and reliable products with unique design. We sell our products in approximately 100 countries with a global distribution and dealer network that serves the aftermarket. Dometic employs approximately 6,500 people worldwide, has 2020 net sales of SEK 16.2 billion ($ 1.8 billion) and is based in Sweden, Stockholm.
We have created the CampRest portal for people who value freedom and travel on their own.
Enjoyed reading this article? Share it!