Cold under control - review of coolers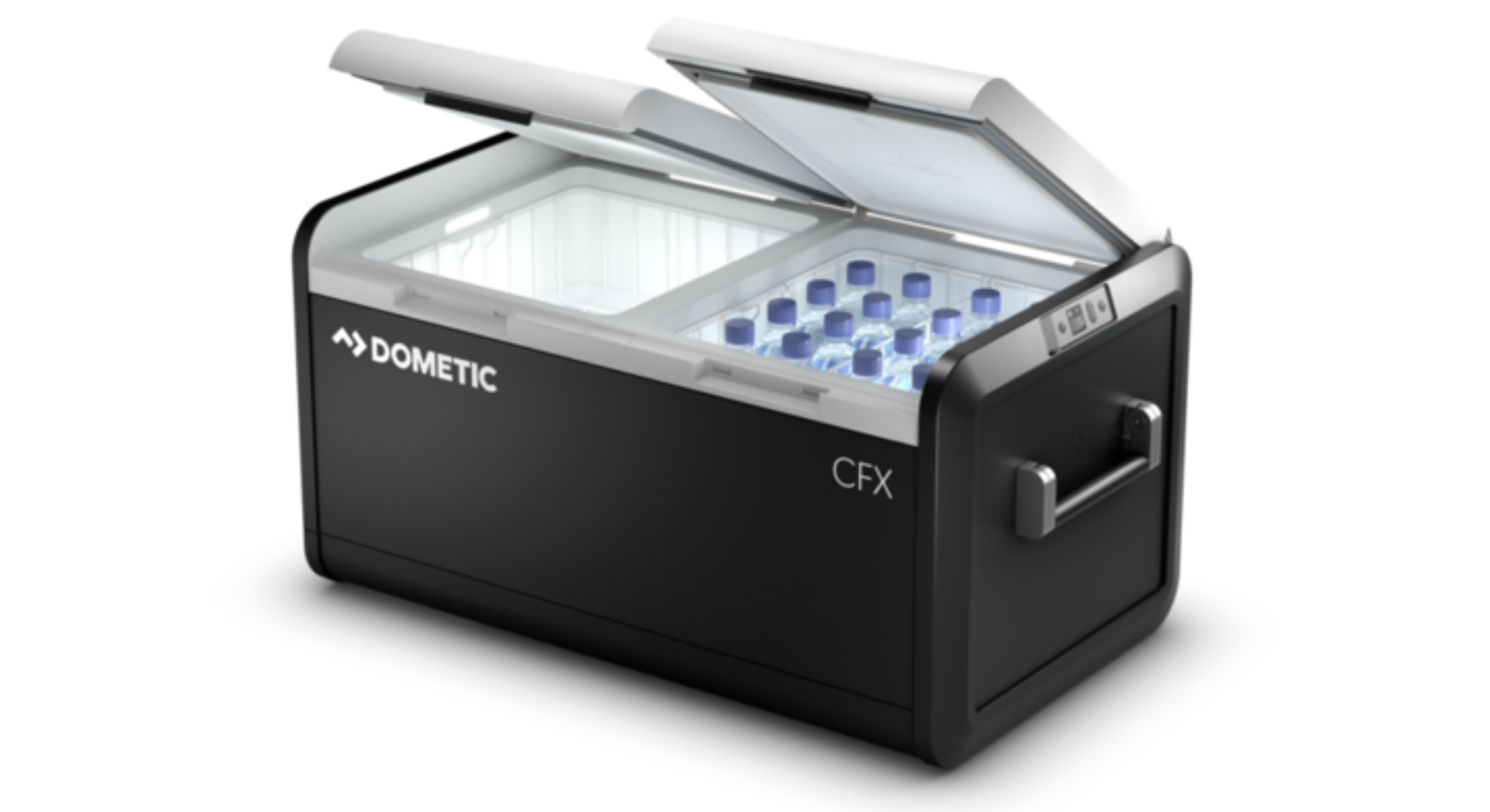 In order to ensure the longest possible shelf life of food products, we use refrigerators and freezers. They are often integral parts of our caravans and motorhomes. However, there are situations when we travel "in the wild", we need to take more provisions or we just need an extra fridge for drinks and food when we go for a quick picnic or organize a garden party.
Regardless of the circumstances, it is a good idea to have a portable refrigerator close at hand. The market offers a huge selection of models, and among the criteria we can mention the type of power supply, capacity and ... of course the budget.
Thermal bags and thermoelectric coolers
A simple way to maintain the temperature of beverages, food, medicines, etc. are thermal bags made of a special insulating material with low thermal transmittance. In simplified terms, the assumption is that what is cold should remain cold as long as possible, and analogically - what is warm ... you know yourself. Typical example of a thermal bag: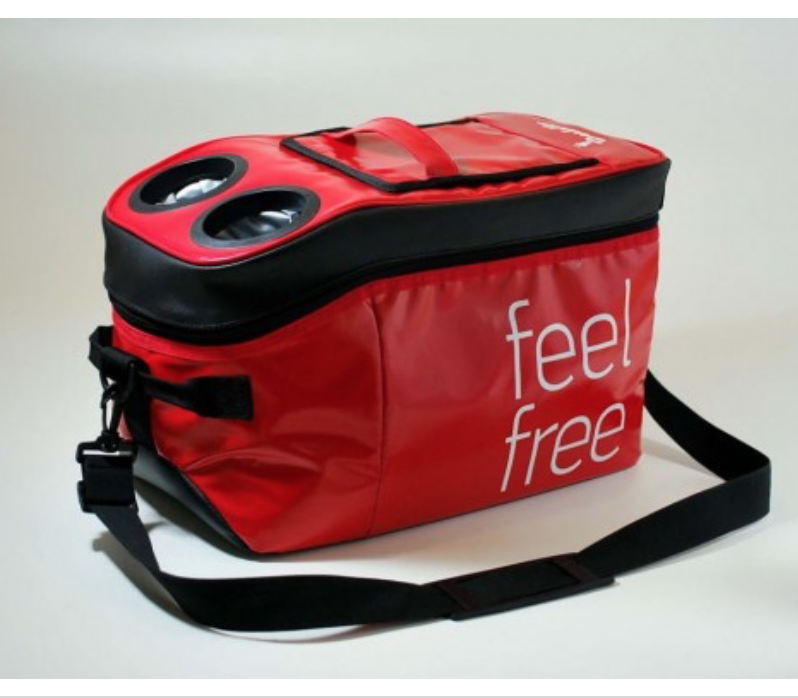 https://akcesoriakawodowe.pl/sklep/gosp-domowe/kuchnia/torba-termiczna-isabella-czerwona/

Thermoelectric coolers are the simplest devices with an external power source. High-efficiency models can cool the contents up to 20 degrees below the ambient temperature. Such devices are usually powered from the cigarette lighter socket. This has certain limitations. Above all, however, we should remember that the higher the ambient temperature, the lower the efficiency of the devices will be. Dometic thermoelectric coolers - a world leader in caravanning solutions, enjoy a good reputation.
The smallest of them powered from a 12V cigarette lighter socket will be perfect as a handy storage of cool drinks when traveling in a passenger car or next to the motorhome driver's seat: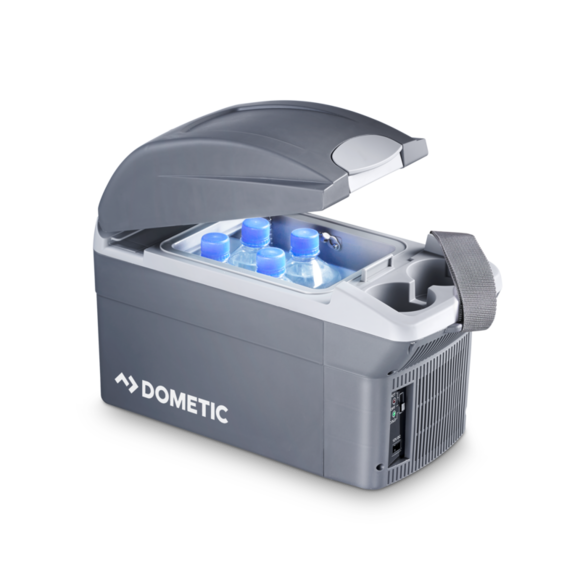 With a larger cubature, the larger model will not only allow you to safely transport food and drinks, but in addition to 12 / 24V direct current, it can also be powered by alternating current (230V):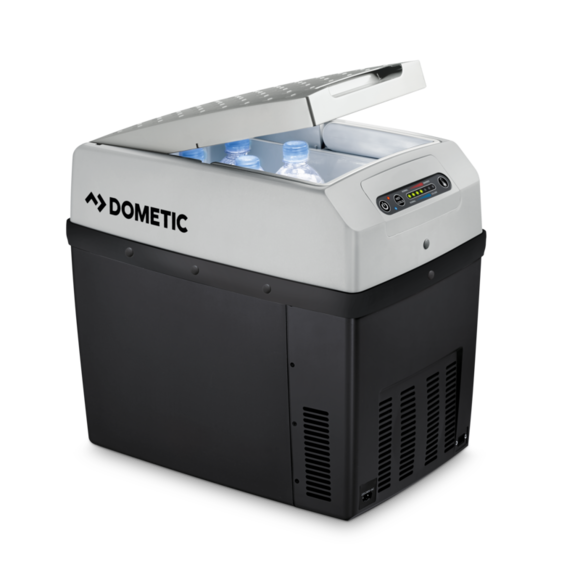 https://akcesoriakawodowe.pl/sklep/technologia/elektryka/lodowki-przenosne/dometic-tropicool-tcx-21-przenosna-lodowka-termoelektryczna/
The TCX-21 model mentioned here, due to its performance and capabilities, has been the winner of prestigious awards and guests in the brand's offer for many seasons as a kind of model for the competition.
Hybrid - a refrigerator for every occasion
The appearance of hybrid mobile coolers on the market has expanded the range of available cooling (or heating) devices. Power can be supplied here with the help of alternating current (230V) - then the nominal temperature specified by the manufacturer in cooling mode is in the range from +10 to -15 degrees Celsius. Alternatively, we can supply power from a 12V source, which allows you to lower the temperature inside by up to 20 degrees in relation to the surroundings. For people moving from campground to campground, this will be the perfect solution. It will also be perfect as an additional refrigerator at home, where we have stationary access to an electrical socket that allows for fully effective work.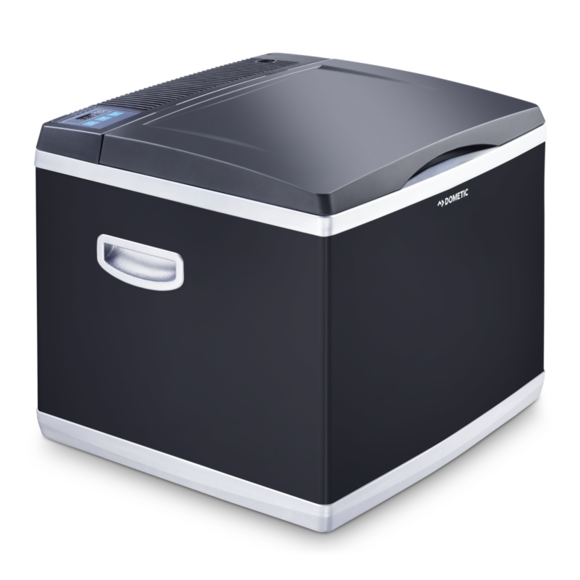 https://akcesoriakawodowe.pl/sklep/technologia/elektryka/lodowki-przenosne/dometic-coolfun-ck-40d-hybrid-lodowka-termoelektryczno-kompresorowa/

Hybrids are quite roomy and even 2-liter bottles placed vertically can find space here without any problems.
Compressor top class Dometic
Compressor coolers are the highest class of devices. They offer uncompromising power and efficiency in almost all, even the most difficult conditions. We will not find budget models here, or similar in terms of price to the technologies described above. However, most of them have a large usable capacity, in some cases a separate freezer compartment, and even ice trays. The cooling temperature is as high as -22 degrees.
The simplest model - CFX50 - offers an impressive 50 liters of capacity and the possibility of power supply from 12/24 / 230V sources.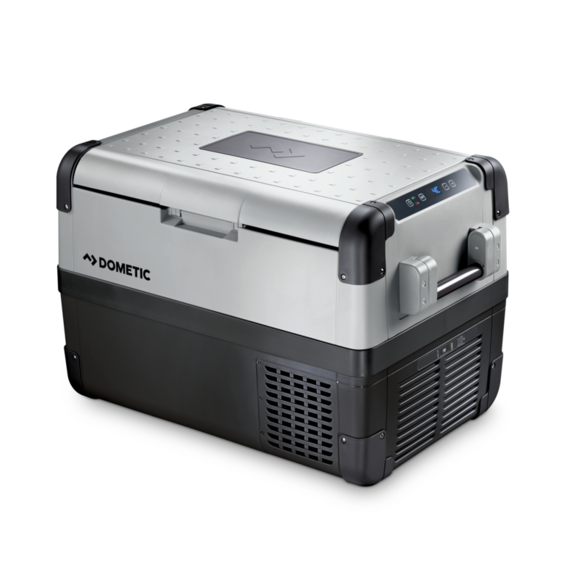 The latest CFX3 series aimed at really demanding customers offers the possibility of communication with mobile devices (temperature and energy consumption monitoring), a 3-stage protection system against discharging the power supply battery, as well as an unusual design and high mechanical strength.
The compact CFX3 35 is a handy, technologically refined and practical model (holds 2-liter bottles in a vertical position)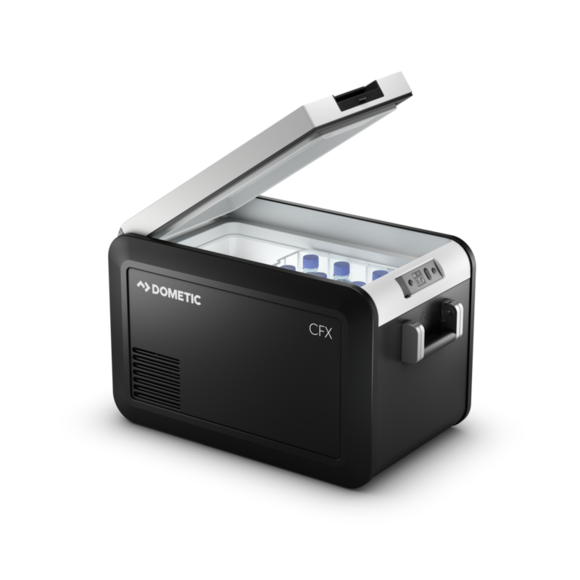 The flagship, largest model is the CFX3 95DZ with a total capacity of 82 liters: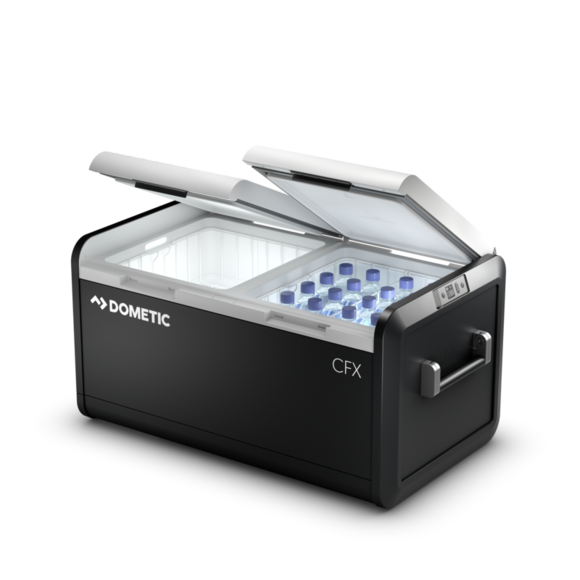 https://akcesoriakawodowe.pl/sklep/technologia/elektryka/przenosna-lodowka-zamrazarka-kompresorowa-dometic-cfx3-95dz/
What should you remember about?
- Many refrigerators with an external power source also have a heating function. This significantly increases the range of applications and allows them to be used in the colder months when we transport or want to maintain the temperature of e.g. warm dishes.

- At extremely high temperatures, the efficiency of any cooling system will be put to the test. We cannot expect miracles by placing food or drinks "thickly" in refrigerators at ambient temperature on a hot day. There is no need to count on miracles - regardless of technology. If you're on the move in the morning, it's best to connect your cooler to a power source the night before, and put refrigerated items in your home refrigerator in the morning. When shopping on the route, where possible, also try to buy chilled products. Placing warm drinks in a food cooler can not only be a challenge for its performance, but also contribute to spoilage by acting as a small radiator.
If you are looking for a proven model of a portable refrigerator, be sure to check out the CarGO offer! and their store. In addition to a large number of motorhomes and caravans, this company has a huge selection of caravanning accessories. Remember: www.akcesoriakawodowe.pl is the right address for every travel need!

I feel best in the form of trade fairs and meetings with enthusiasts. Technical freak. In my life I have dismantled many motorhomes for the first time. Fan of large vehicles, mountain biking and traveling without weight and financial restrictions. At CampRest, I am responsible for all publications on automotive topics.
Enjoyed reading this article? Share it!