How to pack in the mountains in 3 steps?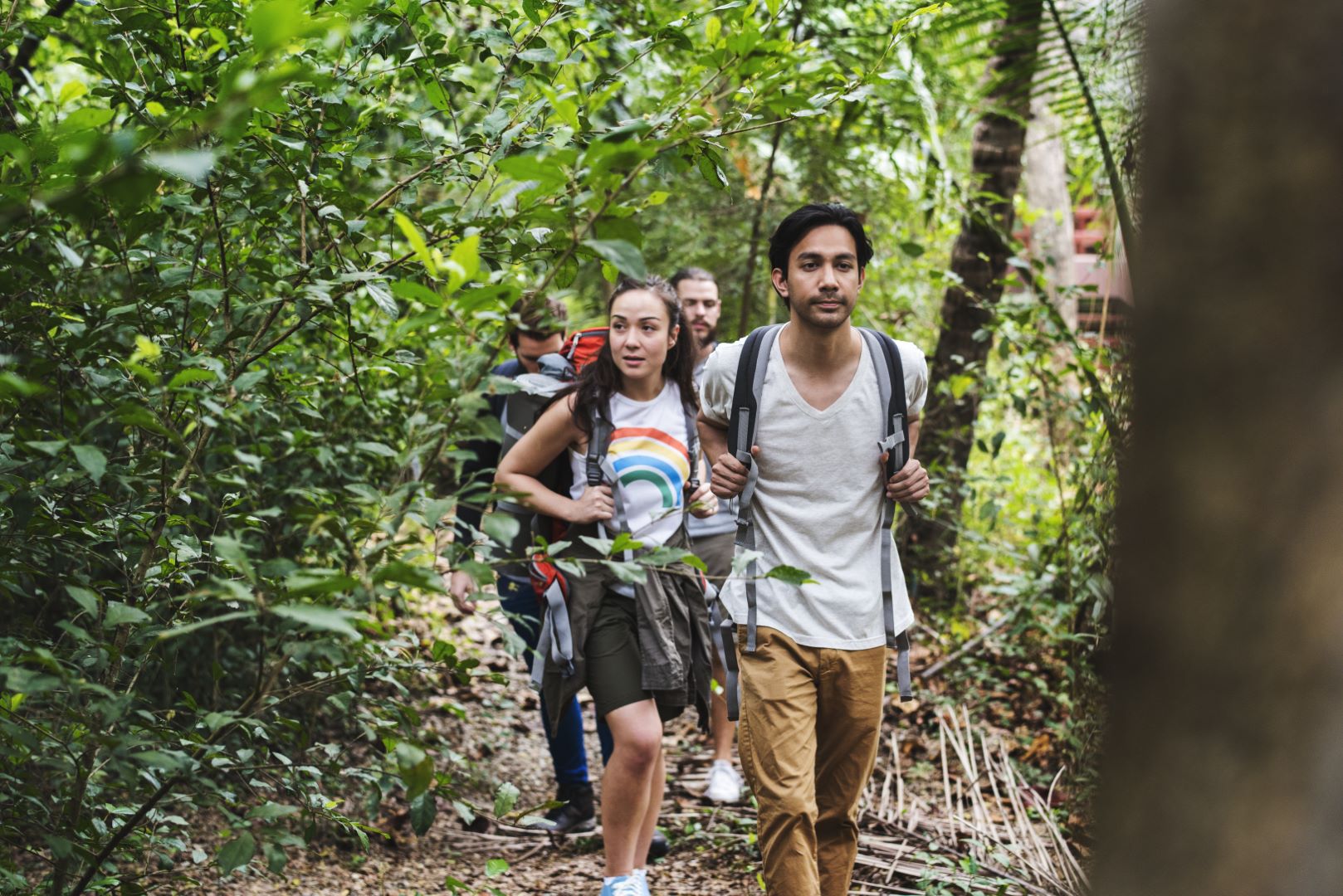 Packing a backpack for a trip to the mountains seems to be a difficult task, because the multitude of things that can be useful during a trip may scare you. Nevertheless, it turns out that the necessary things can be packed in a few simple steps, while being sure that you will not forget to take anything with you.
Step 1: Checking the predicted weather and choosing the right accessories
The first thing we need to do, before we even start packing the suitcase, is to check the forecast weather. The time of the year at which we intend to make a larger or smaller trip is important here. In winter, we must not forget to take with us:
thermoactive underwear,
crampons,
overlays with spikes for shoes,
warm gloves,
warm coat.
In summer, it is good to have in your suitcase:
rain jacket,
high socks,
mountain boots,
poles.
If the weather is bad, you can also take a fleece with you, but if it is expected that the sun will scorch, it is also good to take a sunscreen, a hat or a headscarf or sunglasses . Remember that the weather in the mountains can be very changeable and it may turn out that despite the forecasts it will rain slightly or it will be cold on higher routes - for this reason it is worth packing more and taking too many things than too little.
Step 2: Snacks and drinks that will come in handy in the mountains
When going on a trip to the mountains, we will need snacks and drinks, which we can reach at any time . Of course, we can usually buy them on the spot, but if we spend most of the day hiking on mountain trails, we may not want to visit supermarkets. Therefore, it is good to take a thermos with you, in which we can carry warm coffee or tea. It is necessary not only in winter, but also in summer, because in the mountains we can deal with pressure drops that need to be raised in some way, for example thanks to caffeinated or theine drinks. On colder days, it is worth taking a warm soup with you, which will not only give you energy, but also help maintain optimal body temperature. It is also good to have energy bars or high-calorie snacks in your backpack, especially if you are going to the higher parts of the mountains, where it is difficult to find any shops or restaurants.
Step 3: Pack any useful additional accessories
When packing in advance, you should also consider what additional accessories you may need . In this context, a lot depends on whether you are going on a trip alone or planning to go on a trip with your child. Regardless of whether we are going to reach the next peaks or we will only hike mountain trails, it is good to have a set of clothes for a change with you. The longer our trip lasts, the more such sets we should take with us. A women's T-shirt - sklep.jack-wolfskin.pl , replacement pants or additional pairs of long socks - will be perfect here.
If, on the other hand, we travel with a child, we must take spare kits also for him. In the case of little ones, let's take a comfortable carrier, in which the child will be able to rest during the tour. Let's not forget about seemingly trivial things, such as a sunscreen or a protective cream for the winter. It is also worth having an antiseptic liquid or ointment for frostbite with you. During mountain trips, disposable wet wipes and hand disinfectant gel also work well. These are the things without which every trip will be successful, but with them it will be much easier and more enjoyable.
We have created the CampRest portal for people who value freedom and travel on their own.
Enjoyed reading this article? Share it!