By car on holiday - what to pay attention to?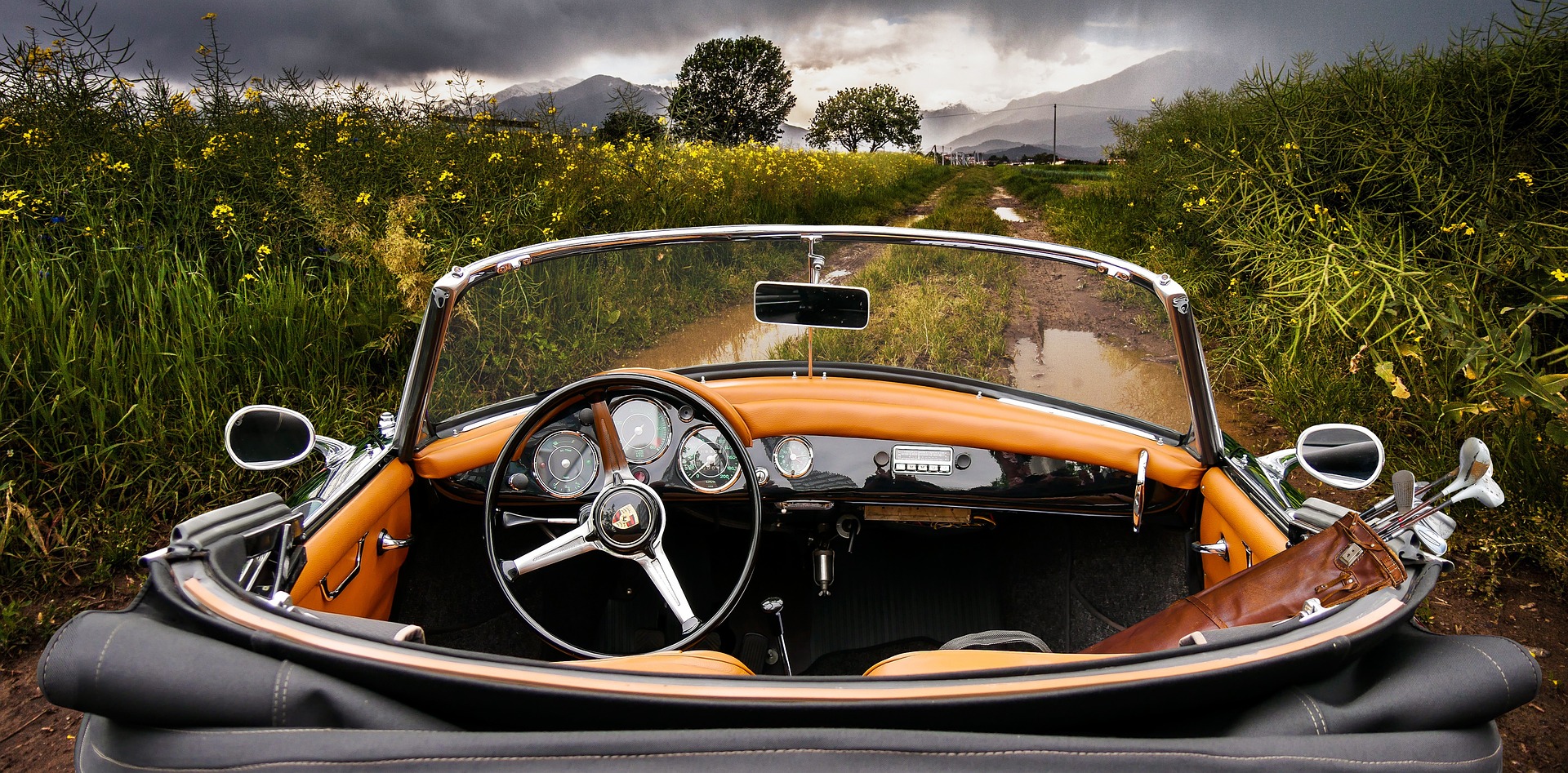 Winter is gone, spring has begun, temperatures are going up. The holiday season is slowly approaching. Many of us will go to the place of rest in our cars. It is worth taking care of them before leaving.
A family car trip on vacation or a holiday trip is very pleasant, provided that you do not drive with your soul on your shoulder. For this to happen, it is worth taking a look at the technical condition of the car and checking the elements responsible for safety in advance, before the holiday season.
Tires - inspection and replacement
Tires are extremely important for driving safety and comfort. After all, it is through them that the car comes into contact with the road. Therefore, their condition and quality play a key role when traveling. If we move on too worn tires, we risk not only a high fine and the loss of the registration certificate, but also the safety of ourselves and passengers. Regularly check tire pressure and condition. Such a check is necessary before any further journey.
It's getting warmer, so it's time to replace the tires with summer ones . It is best to do it when the average daily temperatures reach several degrees Celsius above zero. Before going to the workshop, you need to take a close look at summer tires. If you notice signs of excessive wear, you must order new tires. It is not worth saving and buying the cheapest tires. It is better to pay extra for higher quality products from a recognized manufacturer, because they will ensure safe and trouble-free driving, and they will wear out more slowly.
If you use all-season tires, you should check their condition regularly and replace them when they show signs of wear. When you feel that the tire is working or beating loudly, you should go to the workshop as soon as possible.
Note - the tire inspection should cover not only the four wheels, but also the fifth, spare one. If we have a repair kit instead, let's check the condition before a long trip.
Winter battery
If your car has been parked in a garage (or, even worse, in a parking lot) for most of the winter, or if you have driven it only for short distances, you absolutely need to check the battery to avoid unpleasant surprises. In serviceable batteries, check the condition of the electrolyte and, if necessary, top it up to the level required by the manufacturer. A maintenance-free battery is good to recharge from time to time (especially if we drive a little and for short distances). If, despite charging, the battery does not work and the car does not start, then the only solution is to replace the battery . Of course, we should buy a model with parameters adapted to our car.
Liquids and oils
The condition of fluids and oil should be checked on an ongoing basis throughout the year. If necessary, we add them, but if we observe that the engine or gearbox oil is leaking or otherwise quickly depletes, we should go to the service center as soon as possible, as this usually means a serious failure. Before going on vacation or vacation, it is good to take a closer look than usual at the condition of the fluids in our car and whether everything is fine with the oil.
Remember to change oil and fluid intervals. Compliance with the deadlines given by the car manufacturer is the minimum necessary. It definitely won't hurt to shorten them - then we can go on a holiday trip with greater confidence and enjoy trouble-free operation of the car for longer.
overview
Each car should undergo an inspection at the time provided by the manufacturer, e.g. once a year or after covering a certain number of kilometers. However, these intervals can be shortened and the most important parts of the car can be serviced more often. Such a test can be carried out before going on a further route, for example on a holiday or vacation. This is an option worth considering, especially for drivers with older cars and/or with higher mileage. It is better to minimize the risk of failure.
What else to check?
The tires and mechanics of the vehicle are not everything. Before going on vacation or vacation, you need to make sure that you have taken all the necessary items and documents with you. It is important to check the first aid kit and its contents - you never know when you will need it. Let's also take a look at the fire extinguisher and its expiration date. If it is coming to an end or has already passed, it is better to extend it as soon as possible with a service technician. Naturally, we also look at the documents to make sure we haven't forgotten about the mandatory inspections and insurance.
long way!
We have created the CampRest portal for people who value freedom and travel on their own.
Enjoyed reading this article? Share it!