Carado - campers for beginners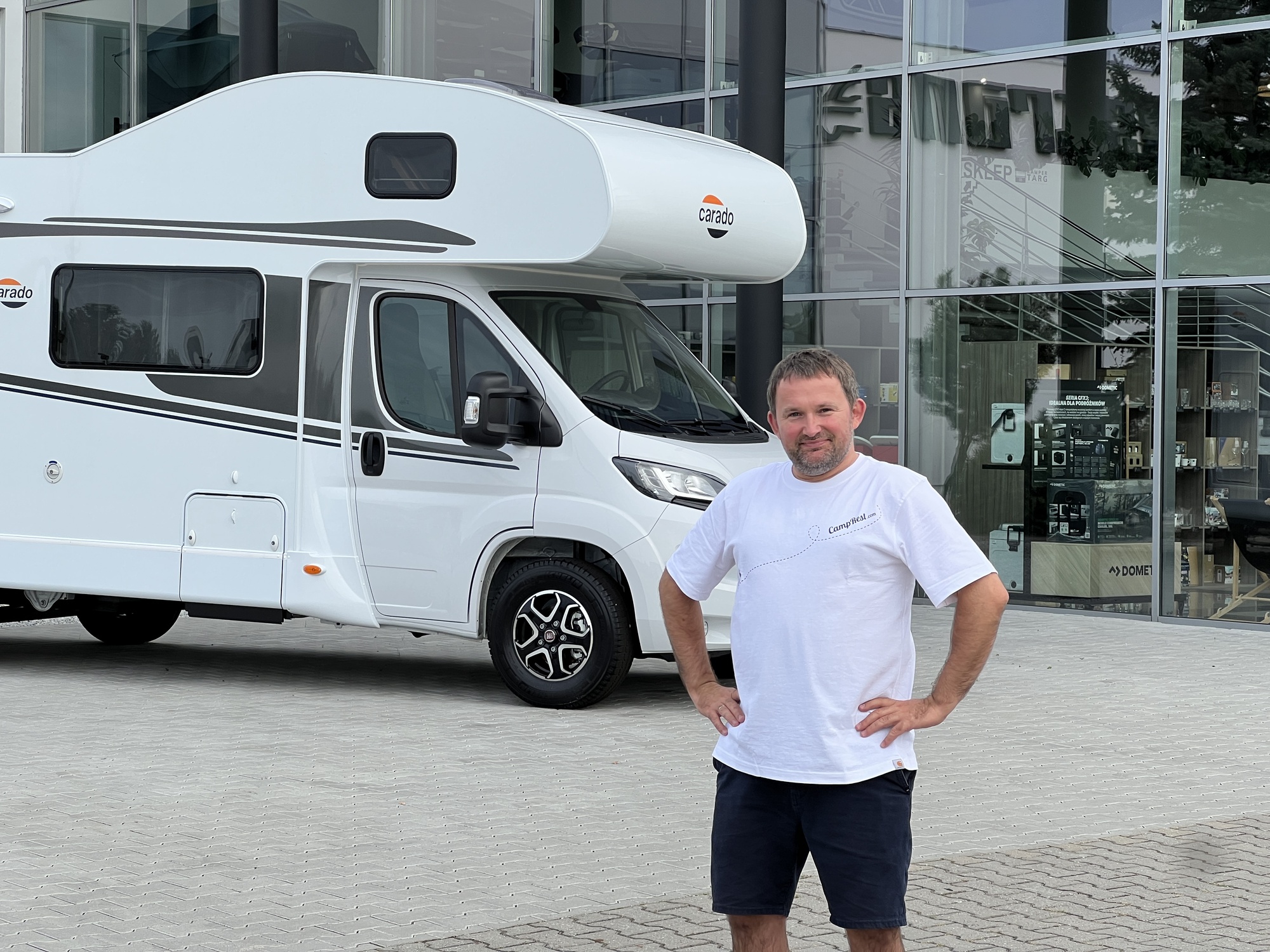 Carado started producing campers in 2006, quickly gaining recognition on the caravanning market thanks to its well-thought-out and economical solutions. This brand has become synonymous with reliability and quality at an affordable price, which makes it popular among those starting their adventure with caravanning.
"Entry Level" segment - what is it?
The "Entry Level" segment in the world of motorhomes is characterized primarily by availability and affordability, which makes them an ideal choice for people starting their adventure with caravanning. Campers in this segment usually offer basic equipment and functionalities that are sufficient for the needs of beginner users.
While Entry Level motorhomes may have fewer advanced features and luxury amenities than more expensive models, they still provide the comfort, safety and essential amenities for traveling and living on wheels. Additionally, Entry Level campers are often smaller and easier to drive, which is an additional advantage for new users.
Why is Carado the perfect choice for beginners?
What is missing in campers from this segment? These campers do not have electrically lowered beds, there are no complicated electronics and the control panel is easy and intuitive. There are few things that a beginner caravanner can mess up, so this is also the segment that camper rental companies most often choose to equip their fleet.
Carado camper guide
In 2024, different types of Carado campers will be available on the market, including:
Campervans : Compact and easy to drive, ideal for people looking for flexibility and mobility.
Semi-integrated campers : Offering better space utilization and comfort, while maintaining a more compact size.
Integrated campers : Offering maximum space and luxurious equipment, for those looking for a comfortable home on wheels.
Campers with Alcove : Characterized by additional sleeping space above the driver's cabin, ideal for families.
Carado - a combination of modernity and functionality
The interiors of Carado campers are characterized by an elegant design that combines modernity with functionality. High-quality materials and careful finishing make every interior detail attract attention and provide a luxurious experience.
Affordable prices and high quality
Carado presents itself as an attractive option for those who are looking for a comfortable and functional camper at a reasonable price. The basic version of this model offers good equipment and high quality of workmanship, which makes it competitive on the camper market. You will find brand dealers and current models of Carado campers available for sale in our camper vans for sale search engine.
We have created the CampRest portal for people who value freedom and travel on their own.
Enjoyed reading this article? Share it!