Trailer Lunar Venus 2015 - affordable price and interesting design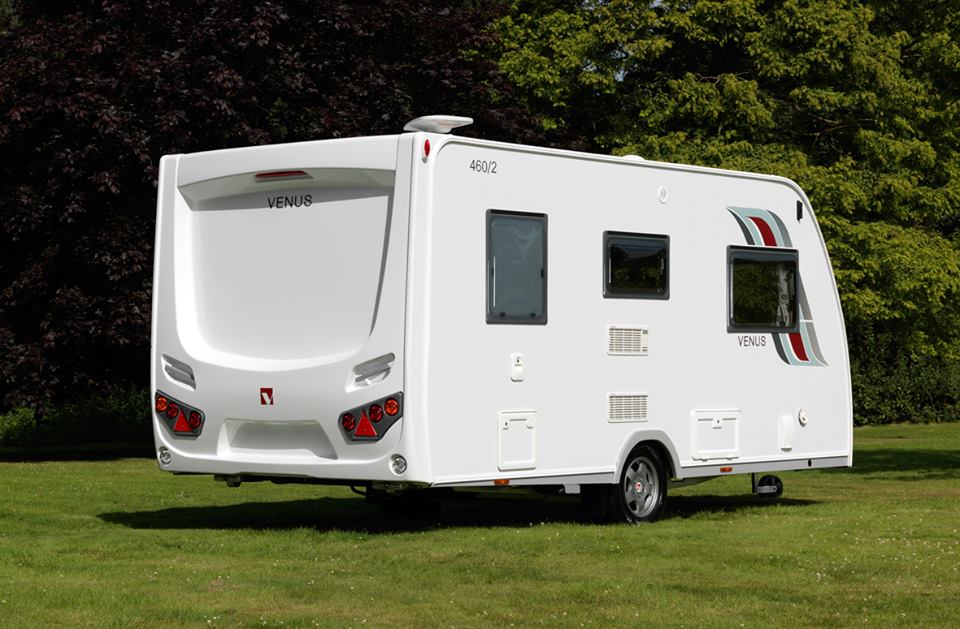 The new trailer model from Lunar Caravans - Venus 540/4 is a proposal for those who have a small budget but have specific expectations. While other manufacturers focus on innovative designs or expensive equipment, the British company keeps a close eye on the market and focuses on elegant finishes and a bargain price.
Practical solutions
Venus 540/4 users won't have much to complain about. Stylish housing, durable AL-KO chassis , user-friendly Truma Digital control panel are only the first of the many advantages of the model. Despite the fact that the caravan does not have a front sunroof, there is plenty of daylight inside (we have four roof windows and one very large at the front), and we also gain additional upper space, which was used to place practical cabinets. The bathroom is also perfectly designed, its space is extremely functional. Attention is drawn to a large shower cubicle and a modern washbasin, as well as appropriate LED lighting . In the kitchen there is an oven / grill, a gas hob with three burners, a fridge and a mobile freezer. It is also worth mentioning the heating system - Truma Combi 2E , which is distinguished by extremely low energy consumption.
Time to relax
The new caravan by Lunar Caravans was undoubtedly created with the comfort of its users in mind. The equipment offers four beds, including a comfortable, fixed double bed, and above it, small shelves and lamps that can be used during evening reading, and on the other side there is a wardrobe. Further amenities in the lounge. The two front seats make a cozy place for daytime relaxation, and at night they can be turned into a double bed. The warm atmosphere of the interior is due to the appropriate selection of materials and colors. Wood of the "light walnut" type, gray fabrics and carpet, bright cabinets, elegant silver handles create a modern and original interior design.
Low price and high quality
The Venus 540/4 can be purchased for around £ 14,000 - a tempting proposition, especially if we analyze the price-quality ratio. In addition (for a small surcharge), it is possible to obtain, for example, a microwave, spare wheels or a radio / CD / MP3 with a connector for Apple products .
The permissible total weight is 1295 kg and the load capacity is 195 kg. We don't have to worry about security issues. The trailer meets the requirements of the European Whole Vehicle Type Approval . All locks can be blocked with the Snake Cut key . In addition, the trailer is equipped with a smoke detector.
Will Lunar Caravans take over customers from their more expensive rivals? There is such a chance. The Venus 540/4 trailer is a market opportunity that meets the many needs of future users. The British company proves that practical solutions, attractive decor and affordable price can be enough to be successful.
We have created the CampRest portal for people who value freedom and travel on their own.
Enjoyed reading this article? Share it!