Caravanning clubs - what for and for whom?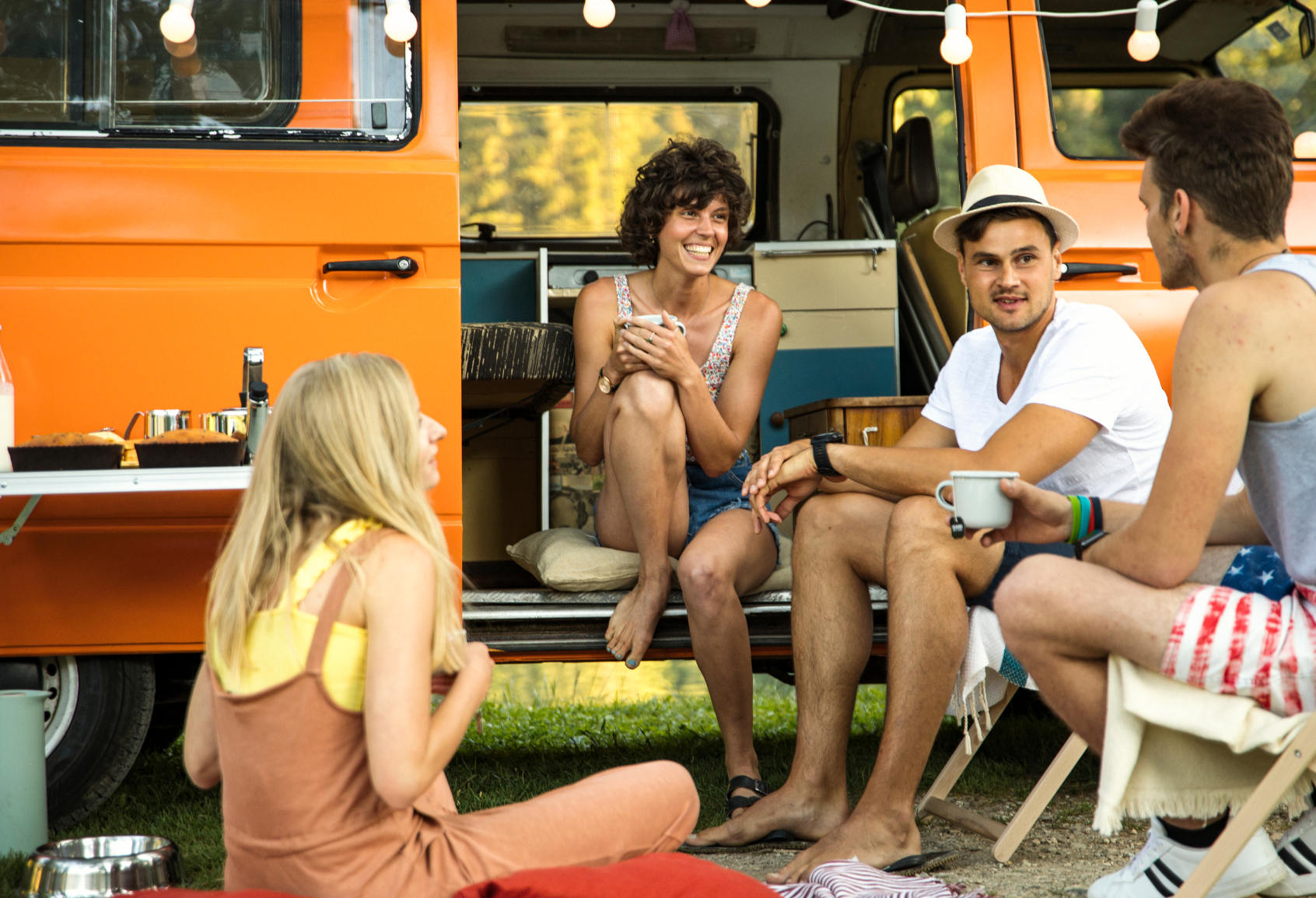 Caravanning is more popular in Poland than you might think. Proof? Just look around, browse through forums about tourism, camping and caravanning, and get interested in these more formal sections of auto clubs and stand-alone clubs.
How many active caravanning enthusiasts are there in Poland? It is difficult to define it precisely, but a few pieces of information may help in visualizing the scale of the phenomenon.
According to the data provided by the PolskiCaravaning portal, there are about 800 people active in the clubs associating motorhome and caravan owners, and there are about 30 of such clubs in Poland. clubs belonging to the Polish Federation of Camping and Caravaning , as well as clubs not associated anywhere. Each organization of this type also has a group of informal supporters, so the number of activists may actually be greater than officially stated.
Informally on the internet
In addition, informal groups that have become very strong in the Internet age cannot be ignored. This is especially true for online forums that gather thousands of people who do not belong (mostly) to any formal organization. So far, almost 6,000 people have registered on the CamperTeam.pl forum, who wrote over 346,000 posts in almost 14,000 topics. It would take a long vacation to read all of this.
And it's not the only forum. Another well-known place on the web is Forum.Karawaning.pl , which gathered over 12 thousand people. users who wrote 333,000 posts. This shows that if you gathered all the people who like traveling with a motorhome or caravan, you could settle a small town with them.
On both forums at the same time, even several hundred users can stay, so they are not dead souls. Life is really going on in forums, discussions arise and develop, and you can get advice and get the views of others.
It's worth seeing each other
However, what characterizes clubs, both formal and informal, are activities that cannot be reduced to virtual conversations only. The forum is an excellent place where you can inform each other about rallies, rallies and other events organized with "caravanning drivers" in mind. According to the schedule of CamperTeam.pl, 7 events took place in Poland only in October. In addition, it is not surprising when, for example, 130 people sign up for only one rally.
Clubs are perfect places both for people who are just beginning to be interested in caravanning (a special guide for beginners "ABCamper" is available on the CamperTeam.pl forum), and for those who have caught the camping bug for a long time. Both these traditional and virtual clubs allow you to meet many people with similar interests , obtain important and interesting information, and finally also have a pleasant time - not only on the Internet, but above all in the "real world".
So let's answer the questions in the title. Why be interested in clubs or forums? In order to be well informed about everything that is important from the point of view of a person interested in caravanning - about changes in regulations, about organizational issues related to camping sites, as well as about technical matters. And finally, to have fun. Who are these places for? For everyone - regardless of age, financial status or social position. Everyone who travels or intends to travel by motorhome or caravan will find something for themselves .
What distinguishes, for example, caravanning forums from others is the very friendly attitude of most participants. Such a friendly atmosphere is hard to find anywhere else.
I feel best in the form of trade fairs and meetings with enthusiasts. Technical freak. In my life I have dismantled many motorhomes for the first time. Fan of large vehicles, mountain biking and traveling without weight and financial restrictions. At CampRest, I am responsible for all publications on automotive topics.
Enjoyed reading this article? Share it!