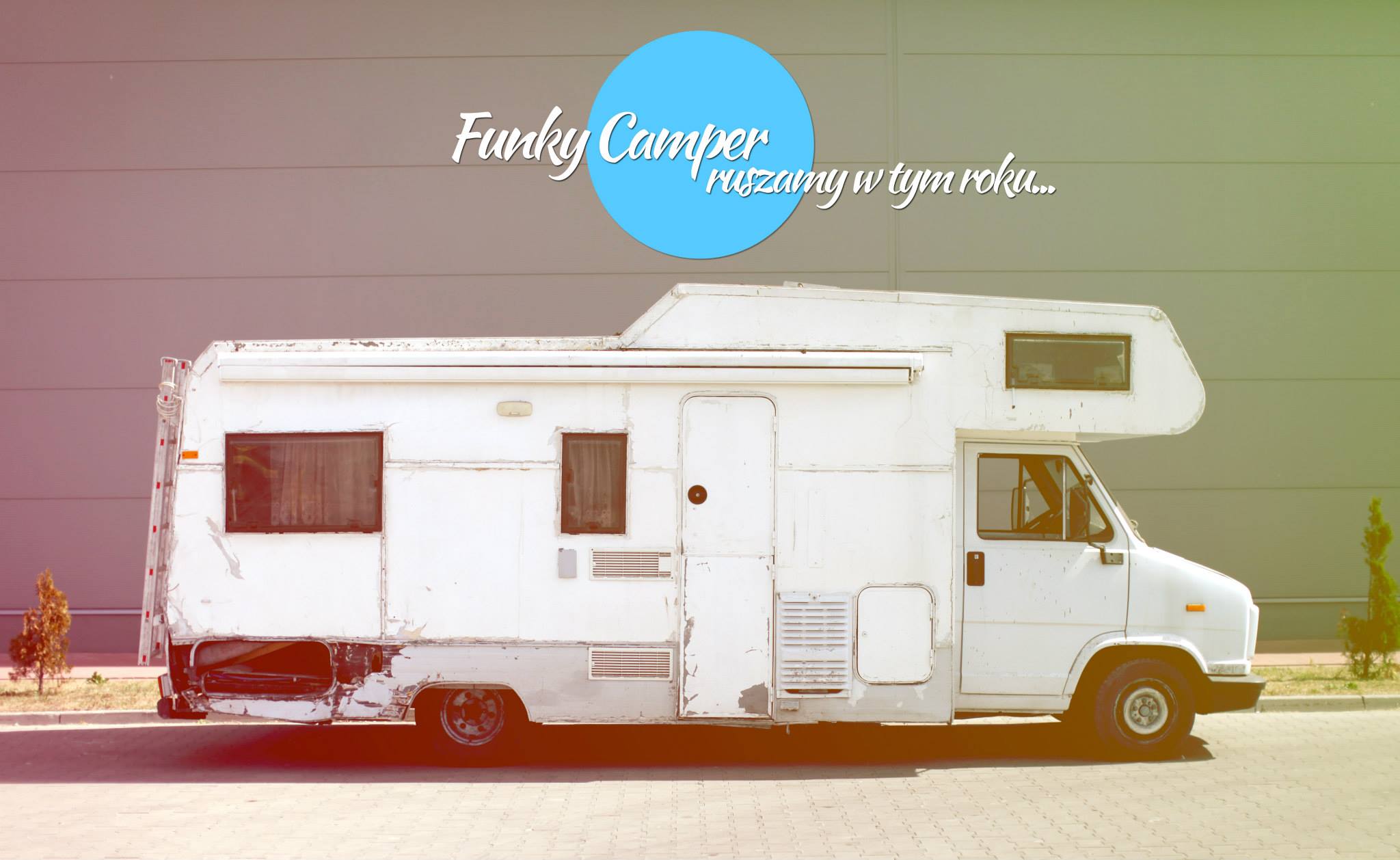 On April 1, a project began to raise money for a crazy trip around Poland in a 28-year-old motorhome. The Funky Camper group from Biała Podlaska plans to travel the whole country, visiting places proposed by internet users.
How much does it take to make your dreams come true? Not much, really - all you need is a handful of enthusiasm, a good plan and a group of people who believe in what they are doing. Together, you can implement a lot of great ideas, including a trip around Poland in an old motorhome, which will soon hit a third cross.
A harmonious team is undoubtedly the group from Biała Podlaska , which plans to set off on a journey across the country in June. The direction will be prompted by Internet users, and in addition to their suggestions, the team wants to visit, among others Zakopane, Kraków, Tricity and Toruń. If everything goes as planned, the motorhome will also visit Malbork, Olsztyn, Wrocław and Poznań as well as Hel and Kazimierz Dolny.
Meet the Funky Camper team!
Who are the people who want to implement such a bold idea? They are the founders of the Frostbite music project and co-organizers of the Art Of Fun Festival. The first of them, Adrian Brzeziński (Troy), comes from Biała Podlaska. He is the founder of the Shinobi Pictures film group - thanks to his experience, all followers of the expedition are guaranteed high-quality documentation. He collaborated, among others with Danone, McDonald's, Old Spice, and Procter and Gamble. He also participated in projects of brands such as Heineken, Gillette, Mattel and Bosch.
The second member of the team is Maciej Grodecki (Gruda), an experienced organizer of large events and the brain behind the Funky Camper operation. He will be responsible for route planning and navigation, and - as the driver with the longest experience - he will drive a motorhome.
They will set off with four friends, together creating a crazy group of people who want to prove that it is worth getting involved in the implementation of their passions, even if you do not know how crazy they sound.
A colorful 28-year-old
During the 12-day journey, the team will travel across Poland in a colorful '86 motorhome . A well-worn vehicle has to travel 4,000 kilometers. For a dozen or so years it has been wasted, which is why it does not look its best today. Intensive work is currently underway to bring it back to life. According to calculations, the Funky Camper team will need approx. 3-4 thousand. zlotys.
Anyone can assist the crew in the renovation of a motorhome. It is enough to go to the portal "Wspieram.to" , where voluntary donations are collected. As gratitude for financial support, the donors can receive advertising space on the motorhome, a postcard from the expedition with personal greetings and personal video thanks from the entire team. The team can also visit the sponsor during the trip and even rent him a vehicle for a week.
There are 46 days left until the end of the project. Camprest.com will keep you informed about the progress of the project, so we invite you to follow the news and our funpage .
A writer by profession, a passion of a cat. One day he will see what is behind the Urals - good to Vladivostok. So far, when he can, he enjoys the sun of the countries of southern Europe. And it's also fun;)
Enjoyed reading this article? Share it!