The "Polish Campers & Caravans Conference" conference today!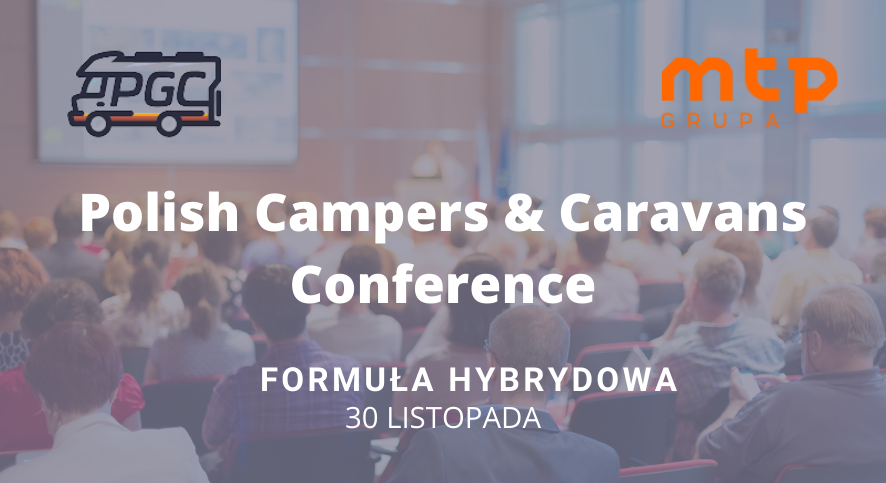 Polska Grupa Caravaningowa invites you to participate in the Polish Campers & Caravans Conference ", which will start today at 12:30 - stationary at Poznań Congress Center and online via social media channels.
We invite everyone willing to take part in the latter form to follow the reports on the following websites:
www.facebook.com/PolskaGrupaCaravaningowa - streaming in English
www.facebook.com/CaravansSalon - streaming in Polish
Program of the Polish Campers & Caravans Conference event:
12.30 - Opening of the Congress
12.35 - 13.00 - The export potential of Polish producers of motorhomes, caravans and motorhomes
Main directions of Polish exports
Changes in exports in the last two years
13.00 - 14.00 - Presentation of achievements and solutions of Polish producers
14.00 - 14.20 - Export perspectives for the caravanning industry
Opportunities and threats for the export of Polish motorhomes and caravans
The potential of Polish companies - how to use it abroad?
14.20-14.50 - How to effectively sell Polish products outside Poland?
Expert debate
Is "Polishness" always an asset on foreign markets?
Barriers to entering foreign markets - do they really exist?
14.50-15.00 - Barriers to enter foreign markets
Presentations by Polish exporters - presentation of the process of entering foreign markets through the eyes of practitioners.
 15.00-15.30 - Tools and services supporting export and barriers to entry into foreign markets
Pro-export activities of governmental and industry organizations.
Co-financing of pro-export activities.
The media patrons of the event were Polski Caravaning, Camprest.com and Rzeczpospolita (automotive websites).
The main partner of Caravans Salon Poland 2022.
The event is co-financed by the Ministry of Development and Technology.
We have created the CampRest portal for people who value freedom and travel on their own.
Enjoyed reading this article? Share it!