The sale of tickets and rally plots for the Warsaw Caravaning Festival has started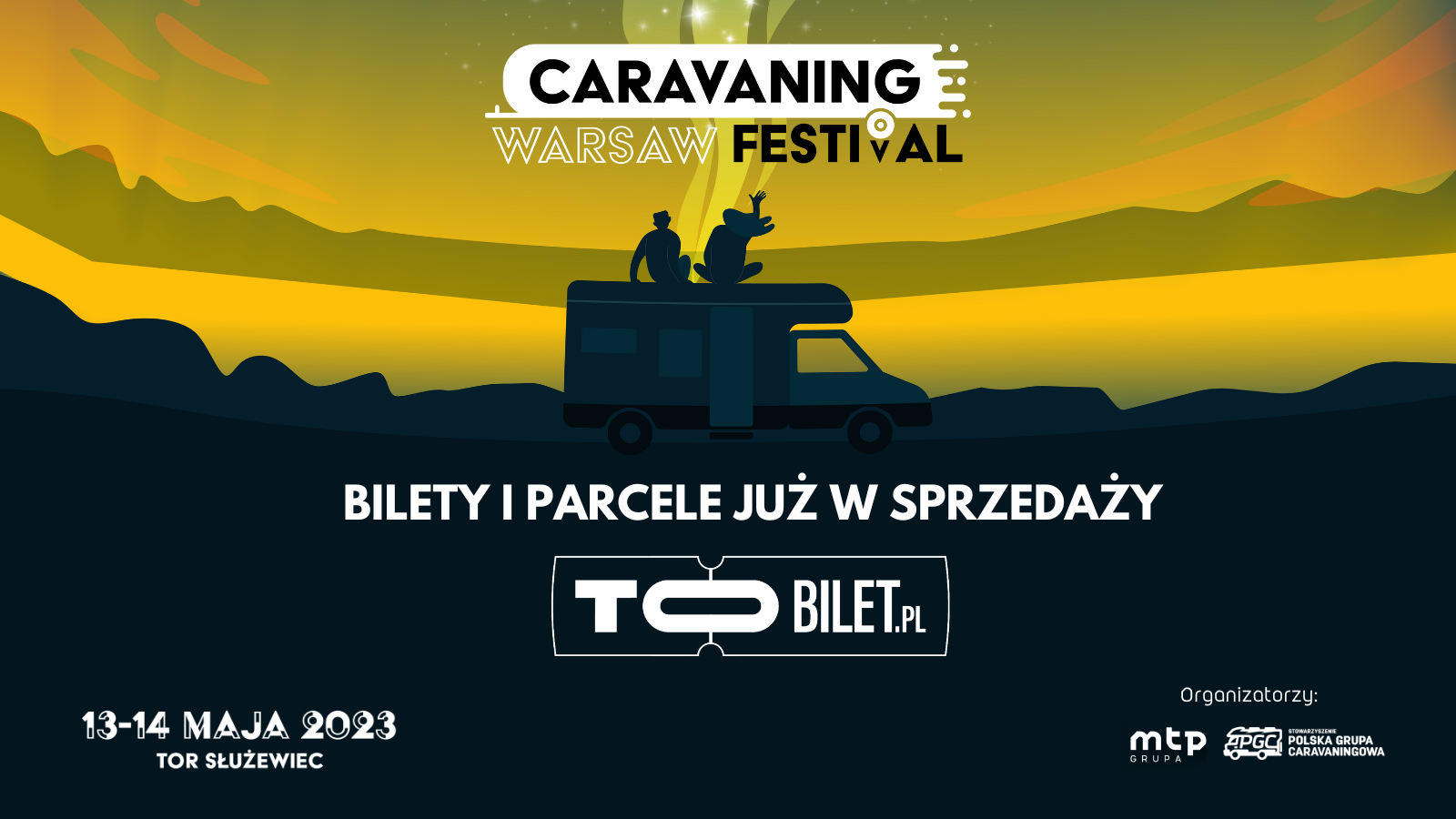 The second edition of the caravanning event Warsaw Caravaning Festival will take place on May 13 and 14. The sale of tickets for visitors and plots for the caravanning rally accompanying the fair has just started.
The Warsaw Caravaning Festival is an annual event for motorhome and camping enthusiasts, taking place in Warsaw's Służewiec. During the festival you can see new and popular models of motorhomes, caravans, camping equipment and accessories, as well as take advantage of numerous attractions and presentations. The event is an opportunity to meet new people and network with other camping enthusiasts. This year's edition of WCF will take place from May 13 to 14.
Tickets and plots for the rally are now available
On the ToBilet.pl ticketing platform, you can already buy tickets for this unique event. Pre-sale tickets cost PLN 20.
There are also plots available for the Caravaning Rally and their prices depend on having a power connection. Pitches without electricity cost PLN 199, and those equipped with a connection and electricity PLN 250.
The rally begins on Friday, May 12. Teams will be accepted in Służewiec from 15:00
The Warsaw Caravaning Festival is a great way to spend a picnic and a new quality of a caravaning event. Many companies related to the industry have already expressed their willingness to participate in the second edition.
That's why we strongly encourage you to buy your tickets now. Details about exhibitors and planned attractions for participants will be gradually published from the beginning of March.
If you want to check what the last edition of WCF looked like, be sure to check it out HERE .
We have created the CampRest portal for people who value freedom and travel on their own.
Enjoyed reading this article? Share it!