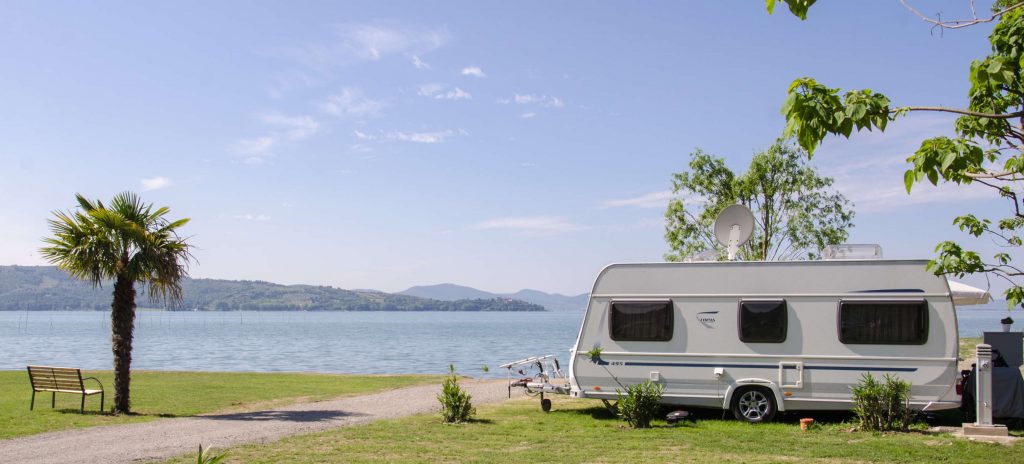 Tourist essentials
Before going on a weekend, vacation or vacation, we usually make a decent list of all the things that may be useful to us while on vacation. Apart from spices, an oven mitt and washing-up liquid, we also take a supply of matches (it also doesn't hurt to take a lighter) and wet wipes. We also do not forget about the can opener and the needle with thread. We know all this, but what else is worth taking with you on a trip? What else could be useful, but at first we can put it aside when planning?
There is no need to explain to anyone that during the trip, both plates and a pot or frying pan are necessary. We are not talking about cups and cutlery either. But sometimes when preparing a meal, we realize that we are missing a few things that we did not think about when packing - as the saying goes, darkest under a lantern. We can add a cutting board and a tareł to the kitchen essentials, aluminum foil for wrapping or breakfast paper will also be useful. It is similar with a small pocket knife - it will not take up much space and can be very useful.
Are we sure we have everything?
And what should be in our travel kit, apart from painkillers, patches for corns and sunscreen? We'll probably take a bandage and a large supply of tissues, but it won't hurt to take cough syrup or throat lozenges. It is wise to consider all the possibilities of rest and to add soluble lime, a reliever medicine, and an anti-diarrhea medicine. Just in case, let's also take some ointment for burns .
When planning a vacation outdoors, we will probably add a picnic blanket, mattresses or sleeping mats to the list (indispensable during a trip to a rocky beach). Although you usually remember about the mattress pump, sometimes you only realize when you are away that you would also need glue and patches . It is also a good idea to take a doormat with you - it will serve us well both before entering the motorhome and even in the tent. We also take a folded floor and a broom for it. A battery-powered flashlight and batteries should also be high on our list.
We should add a raincoat or an umbrella to the set - even if we are going somewhere where the sun shines for over 300 days a year. After packing all the necessary things, you can prepare a thermos with strong coffee and go on your way.
Your first motorhome trip - a practical guide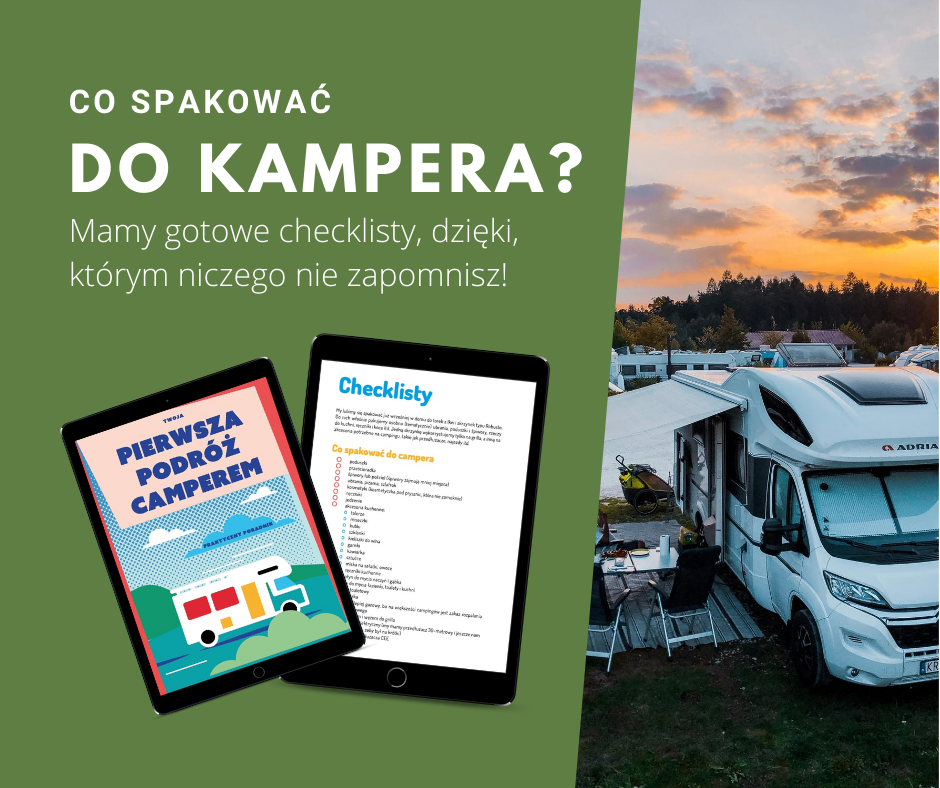 If you are going camping for the first time, you will certainly need our practical guide: " Your first camper trip ", in which you will find all the practical information you need to set off on your first camper trip - even if you have never slept before (or you were awake) at the campground.
First of all, we will tell you about camping abroad - in Europe. I often hear questions whether it is better to go somewhere close for the first camper trip, e.g. on a trip around Poland. The answer is not clear cut. Poland is beautiful and there are more and more cool places where you can stay with a camper. But on the other hand, there are still few of them and they are far from the standards to which we are used to abroad. Besides, if you want to go somewhere out of season, you won't find many open campsites in Poland. In early spring, late autumn or winter, the weather is not always suitable for being outdoors, which is an integral part of caravanning.
In the guide you will find answers to the most bothering questions, starting with how and where to rent a motorhome and what to ask about before signing the contract, how to plan your first motorhome trip, what places to stay overnight, to the most important practical information: what to do after arriving at camping. You will also find a chapter on how to travel cheaper.
At the end of the e-book, we have included checklists, thanks to which you will pack for the trip and you will not forget anything, as well as time intervals, thanks to which you will remember what and when you need to do before the holidays.
A writer by profession, a passion of a cat. One day he will see what is behind the Urals - good to Vladivostok. So far, when he can, he enjoys the sun of the countries of southern Europe. And it's also fun;)
Enjoyed reading this article? Share it!