5 dishes you must eat in France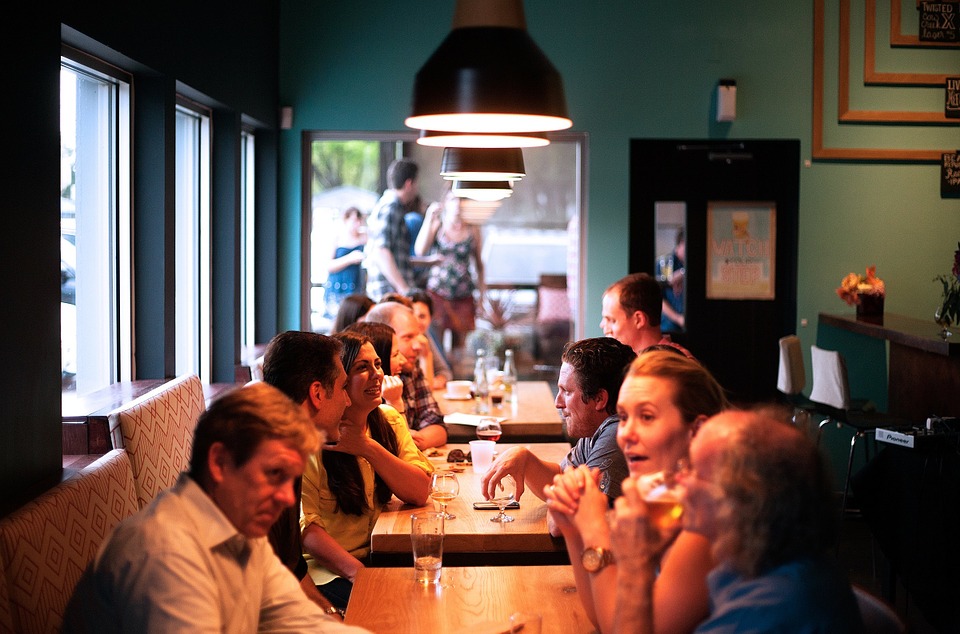 The French are extremely proud of their cuisine. Many of them consider it part of the world heritage and it is undeniable that they have reason to say so. French cuisine is light and delicate, aromatic (we will see it especially in Provence), and not too spicy. Among the herbs used, parsley, basil, tarragon, rosemary and thyme dominate, while garlic also plays an important role in recipes.
The list of dishes worth knowing while relaxing in this beautiful country is long and it is difficult to choose from only five items. Why, be in France and not try seafood? Don't order onion soup or an omelette, forget about pancakes? Skip the tart or quiche? Remove ratatuja from list? And what about the baguette?
Menu for the brave
Some of the dishes from the country on the Seine require a lot of courage - or curiosity. Not everyone is able to force themselves to reach, for example, snails, considered a great delicacy in France. The most famous are the Burgundy snails , served with herb and garlic butter.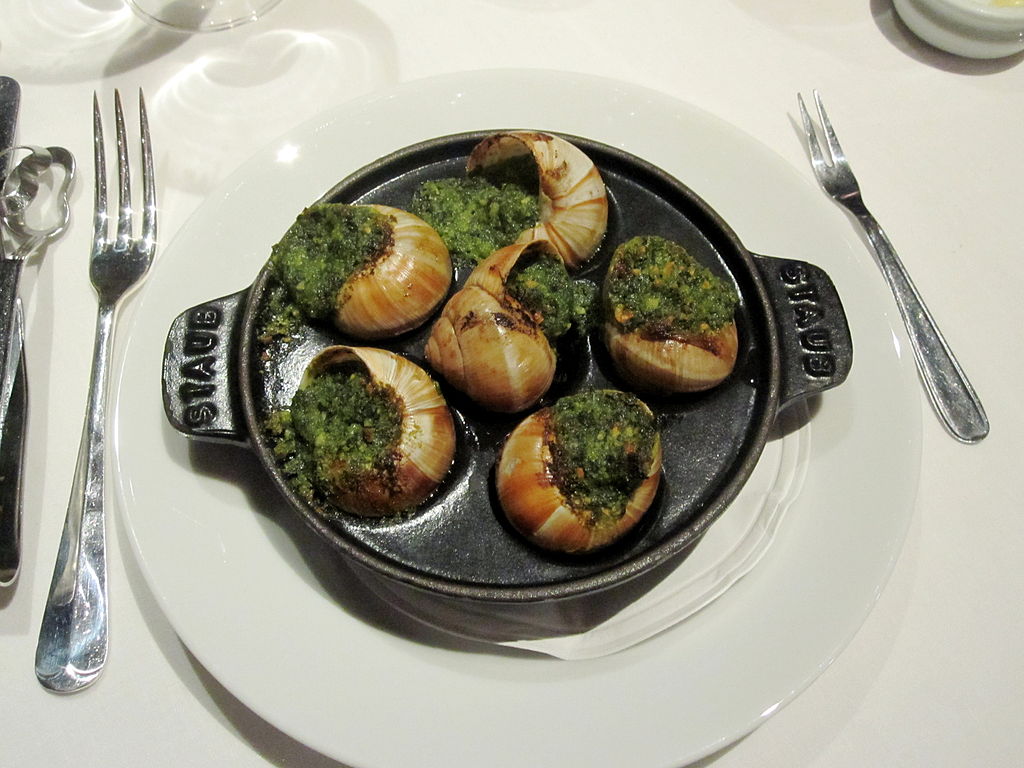 Since France, then also frog legs . Depending on the region in which we spend our holidays, they are served in white or red wine, with garlic butter or with tomatoes and garlic. Some people taste a bit like fish (and lemon is often added to them), although they look more like chicken.
Moving on, we must say a few words about oysters , the pride and pride of France, Casanova's delicacy. They are served in various ways, from the simplest, i.e. sprinkled with lemon, to typically French - with a sauce based on wine vinegar and shallots. Connoisseurs praise their taste very much, they are considered a strong aphrodisiac (except that in the raw version), and they are associated with prestige.
Finally, there are mussels , or moules , which are especially popular in the north of France. If you are spending your vacation in Normandy or Brittany and you like seafood, you should definitely try them. You can choose mussels with camembert or roquefort cheese, calvados or curry, as well as served in coconut milk, in Provencal sauce or white wine. Everyone will find a taste that is right for them.
Visiting France from the kitchen
Now let's move on to "safer", less controversial foods. One of them is the onion soup (soupe à l'oignon), the most famous French soup. It is delicious, yet very simple, made of just a few ingredients: broth, cheese, flour, butter and oil, and of course onion. Its taste was appreciated by Stanisław Leszczyński himself, who was served it in an inn near Paris during his trip to Versailles. He liked it so much that he asked the cook for the recipe.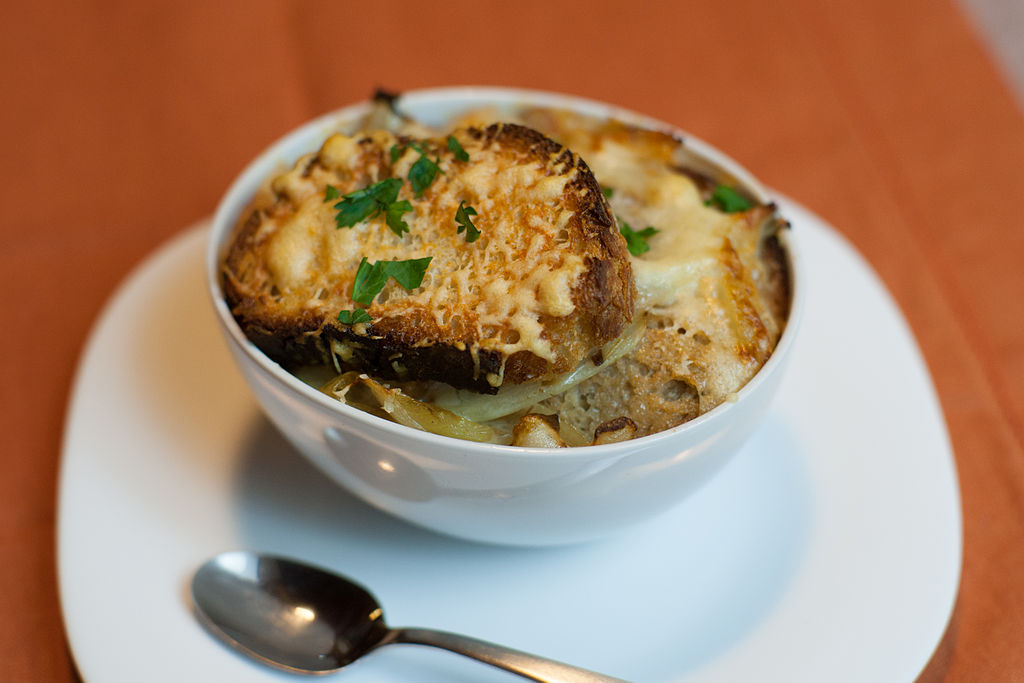 A dish worth ordering at least once while in France is a fluffy omelette . It's a great idea for breakfast, lunch or dinner, especially since it can be prepared in dozens of versions, including cheese (omelette du fromage) or ham (omelette du jambon). The omelette feels good with both meat and vegetables, it tastes delicious when sweet and with various sauces.
Meat lovers, especially beef, should remember the name Boeuf Bourguignon and choose it from the menu when vacationing in France . The signature dish of Burgundy is a rich and very filling beef stew with mushrooms and red wine. It seduces with its velvety sauce and pieces of long-cooked beef, and goes well with potatoes.
Sweet France
Pancakes - crepes - are undoubtedly associated with French cuisine. Depending on your preferences, you can order them dry (crêpes salées) or sweet (crêpes sucrées), for example with chocolate, raspberries or whipped cream. It is worth getting to know the taste of crepes suzette, pancakes with orange syrup. In France, we find a lot of creperias - points that specialize only in pancakes. If you like this type of food, you will enjoy your stay in Brittany especially.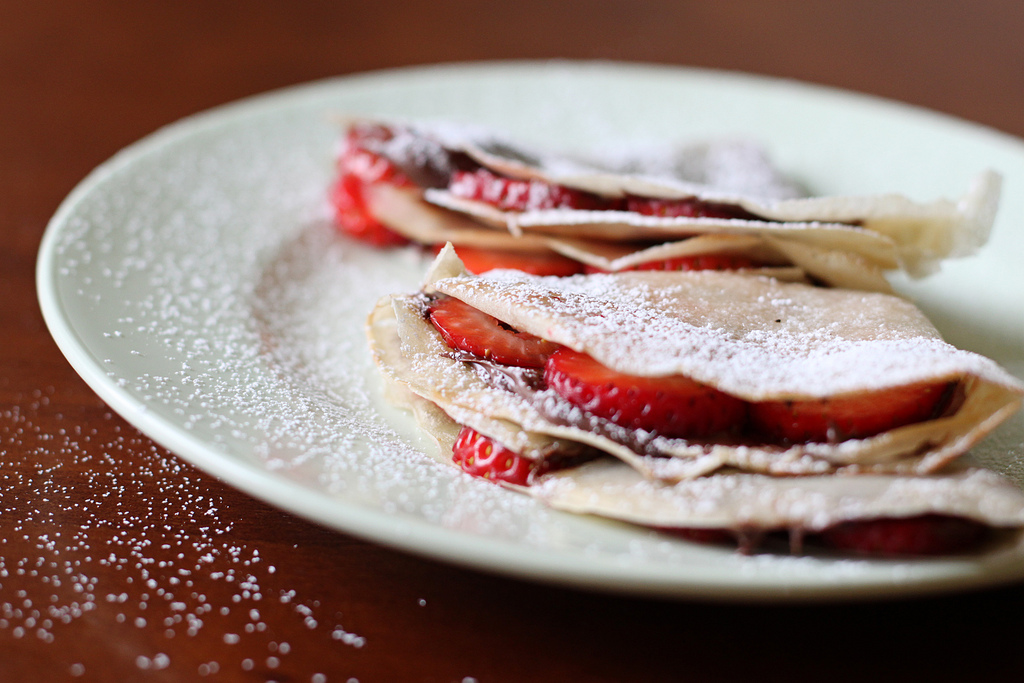 Another idea for a dessert does not have its own region. We can find it everywhere, it is so popular. It's crème brûlée , vanilla cream hidden under a crispy caramel quilt.
Chocolate lovers traveling through France will be delighted with gateau au chocolat , especially in the fondant version. When we order it, a cake with a strongly melting chocolate interior will appear on our plate. It may be a caloric bomb, but how nice!
Crunchy pan and crunchy lady
What if we are in a hurry to go on a trip and need something to eat on the go? Quiche lorraine (Lorraine cake), a pastry based on a shortbread with filling, is perfect for such a quick meal. You can buy it in a bakery or order a warm version. There are many types of quiche, including with goat cheese and eggplant. Classic is with ham, bacon and grated cheese.
The second suggestion can be French toasts, which are a kind of casserole or simply warm sandwiches. The croque monsieur contains ham and the croque madame contains a fried egg. Delicious, simple and quick - just right for a good start to the day.
A writer by profession, a passion of a cat. One day he will see what is behind the Urals - good to Vladivostok. So far, when he can, he enjoys the sun of the countries of southern Europe. And it's also fun;)
Enjoyed reading this article? Share it!