Travel to Lloret de Mar, Spain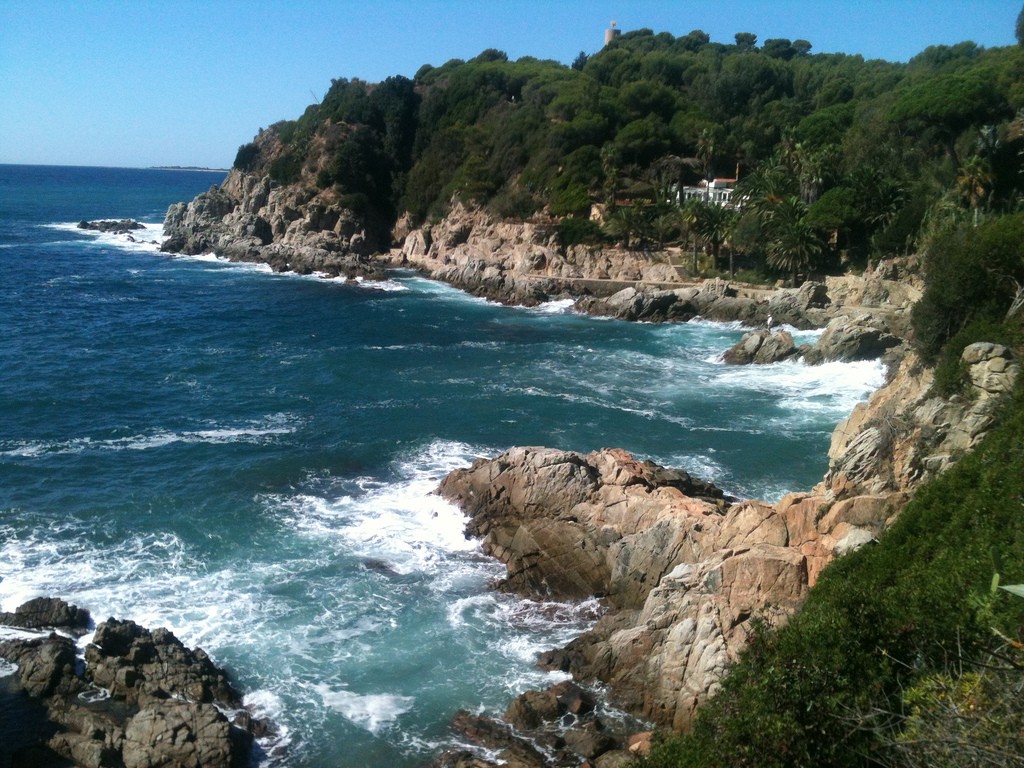 The Costa Brava has been attracting tourists with its resorts for years. The beaches are beautiful, the sand is loose and golden, and the bays are perfect for diving. Lloret de Mar has all these advantages - and much more.
Lloret de Mar on the Costa Brava is a popular Spanish city, known to Poles, among others, due to the quite controversial series. Hardly anyone has heard about the meat hedgehog and the adventures of their compatriots relaxing in the resort, although for many admitting it would be as embarrassing as being caught tapping to disco polo music. However, it does not change the fact that Lloret de Mar is one of the most attractive resorts on the Spanish coast and that we will meet many tourists from Poland there - not only in winter.
The city is located about 70 km from Barcelona, in close proximity to Blanes and Tossa de Mar, resorts that are equally popular among vacationers.
Beaches of Lloret de Mar
One of the biggest attractions of the resort is, of course, its beaches. For lovers of lounging on loose sand, there are about 9 kilometers of beaches, among which we can find both those full of tourists, sunbeds, blankets and bustle, as well as more intimate ones, perfect for admiring the sunset together. The first are located in the central part of the resort, and the undisputed leader is Playa de Lloret , located right next to the seaside promenade. It has everything that a person who dreams of vacation in a warm country can wish for: pubs, shops, discos and restaurants.
The same is true for Playa de Fenals , which ranks second in terms of size. It stretches for over 700 meters and tempts tourists with thick golden sand. Guests can take advantage of the wide range of attractions typical of a seaside resort, including pedal boats and scooters. The offer also includes parasailing, i.e. floating on a parachute pulled by a motorboat. The rocky coves have the best conditions for diving - especially in Els Mulans and Punta Roja.
The resort also has a nudist beach. Located in a picturesque area, away from the bustle and prying eyes, Playa de la Boadella allows you not only to tan your whole body evenly, but also relax like nowhere else.
Endless party
When talking about Lloret de Mar , it is impossible to ignore the famous discos. It is not without reason that the resort advertises itself as a city offering the best events in Europe, lasting until dawn on the dance floors and on the sand. Tourists come here mainly to fully indulge in fun. They can easily find it in one of the dozens of taverns, bars and pubs along the beaches.
But Lloret de Mar is not only about pubs and beaches. A famous local attraction is Water World , a family-run aquapark that is one of the largest water parks in Europe. On an area of approx. 140,000 m², there are slides, swimming pools, artificial rivers and a jacuzzi. Here you can go bungee jumping, play mini-golf or take part in rafting. Full-day admission for an adult costs 30 euros, and for children and seniors - 17.
Holidays in Lloret de Mar - where to stay?
The most prestigious (and the most expensive) hotels are situated right on the beach. For those who want to stay in Lloret de Mar, but not necessarily in a luxury apartment, consider a hotel a bit further from the center, a smaller guesthouse or a campsite . The guests are waiting, among others Càmping Santa Elena , located close enough to attractions and far enough for relaxation. A motorhome pitch costs from € 9.75 to € 16.55, and an overnight stay for 1 person - from € 5.65 to € 10.05.
If you plan to spend your vacation actively, you will enjoy your stay in the loud Lloret de Mar. On Saturday night, she will dance the sardana, and during the day she will spend time on the beach, meeting people from all over the continent.
A writer by profession, a passion of a cat. One day he will see what is behind the Urals - good to Vladivostok. So far, when he can, he enjoys the sun of the countries of southern Europe. And it's also fun;)
Enjoyed reading this article? Share it!