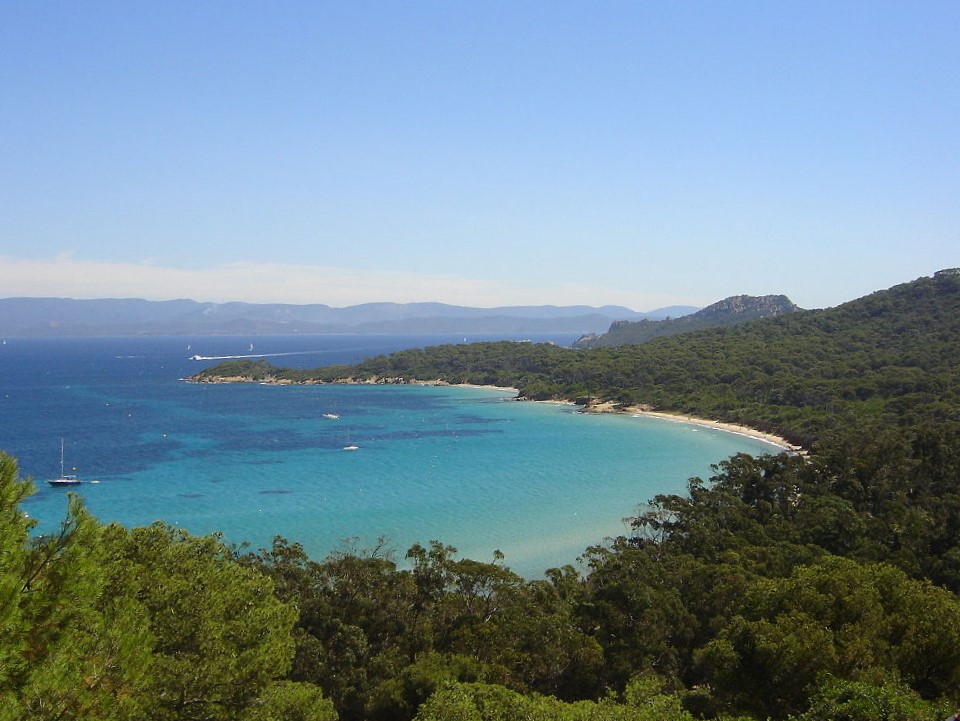 Due to its reaction to touch, mimosa is also known as a shameful antennae, it is a plant with tiny pink flowers. In Poland, it is often confused with goldenrod, which paints the fields yellow in late summer. Mimosa carpets grow in various countries, including France. She is held in high esteem in one department.
Provence-Alpes-Côte d'Azur is a region in the south of France. It borders with Italy and its shores are washed by the warm waters of the Mediterranean Sea. It is one of the most visited tourist areas in the world. Who doesn't know the Cote d'Azur or the French Riviera? The main season lasts here from May to the end of September, but holidaymakers come here in large numbers to relax all year round.
Culinary holiday on the Mediterranean Sea
The Côte d'Azur (Côte d'Azur) is so popular for many reasons. The main ones are the landscapes and the weather, the beaches and the water with the color from which the region takes its name are also important decoys. Tourists who want to spend their holidays on the Mediterranean Sea often have big problems with the decision - to go to Italy or France. Lavender fields, green hills, heavenly beaches and, of course, delicious cuisine await those who choose the second country. What can we find on the menu? Some people praise seafood dishes (e.g. mussels in blue cheese sauce), others melt over desserts (e.g. strawberry ice cream with chocolate and pieces of fruit). It is known for a long time that French cuisine has stolen many hearts. Or rather, more than one stomach.
Where the mimosas smell
In the Var department there is a village called Bormes-les-Mimosas . Although it has gone through a lot in the past, including the plundering of Saracens, Spaniards and pirates, arson, war devastation (including religious wars in the 16th century), it has retained its medieval character. What's more, to this day it stands out with its beauty and delights tourists with the richness of flowers. She has received several awards for the beauty of her floral robes - including four flowers in the national competition Villes et Villages Fleuris, and in 2003 she also won a gold medal in a similar pan-European competition. Every year, the town organizes a flower parade, which can make hearts palpitations from the delight not only of botany enthusiasts. It is a real festival of plants, a feast of colors and scents, enchanting with views and atmosphere. If someone loves flowers with a sincere and passionate love, he should definitely come here. Even if he were to go on a trip to France just for that, it's worth it. When? It is best between January and mid-March, because then the Mimosa Trail , a 130-kilometer route with a starting point in Bormes-les-Mimosas, covers in flowers. The route runs along the Côte d'Azur all the way to Grasse.
Camping in Bormes-les-Mimosas
In Bormes-les-Mimosas, the 5-star Camp du Domaine awaits its guests, guaranteeing its guests the highest quality of service. The facility is situated on a wooded hill with access to a sandy beach. It advertises itself as "more than camping". It is surrounded by beautiful vegetation, and the plots within it are covered with gravel, sand or grass - each guest has the opportunity to choose the place that best suits their needs. The camping provides vacationers with a range of entertainment and sports activities (including tennis on 6 courts, volleyball tournaments, basketball, football, swimming, gymnastics, badminton, windsurfing). Apart from tennis, all activities are free in the season. Camp du Domaine is eagerly chosen by families with children. For small guests, among others, slides, swings or an inflatable castle. Parents can also entrust their children to qualified caregivers who will provide them with a lot of creative activities. The entertainment program also includes attractions in the evenings, including karaoke, dancing and cabaret performances. In the vicinity of the campsite there is a sailing and diving club. Thirsty for impressions, they can look at the world from a different perspective and jump with a parachute. There are so many options that there is not enough time to use them all.
A writer by profession, a passion of a cat. One day he will see what is behind the Urals - good to Vladivostok. So far, when he can, he enjoys the sun of the countries of southern Europe. And it's also fun;)
Enjoyed reading this article? Share it!