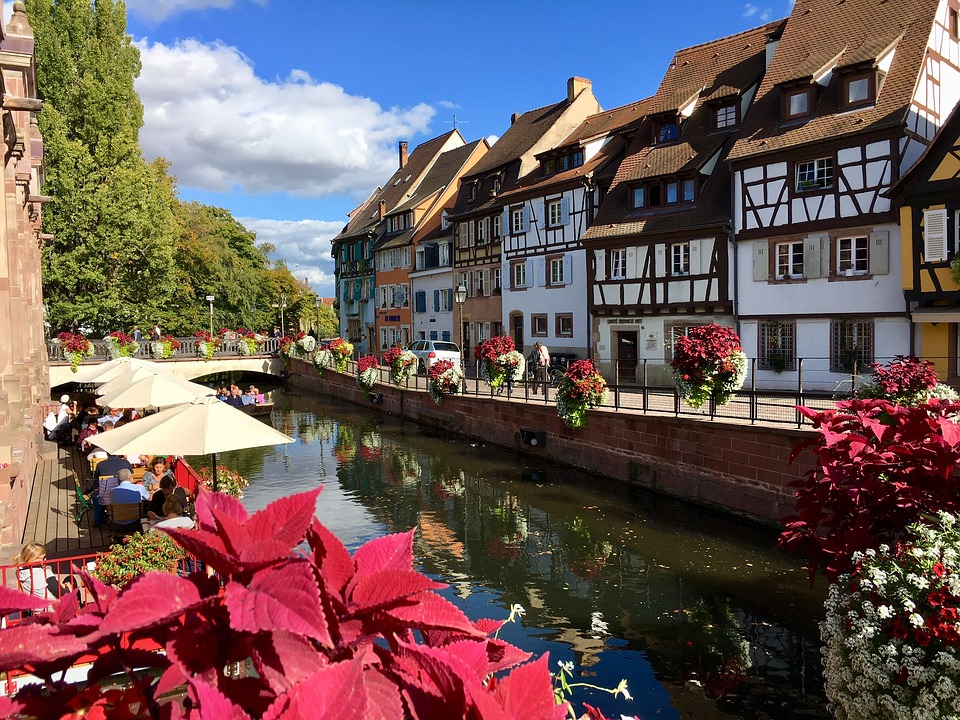 So small, so rich and beautiful - Alsace is a French region stretched between mountains and plains. Many tourists have fallen in love with their tiny towns full of colors and flowers. Alsace is lovely, if you can say so, of a territory, and it's sweet and full of fairy-tale places. Many of them are on the "Plus Beaux Détours de France" list, which brings together beautiful villages.
Two countries fought fiercely for Alsace for almost two hundred years, which today makes it a beautiful region in French and ordered in German. Every year it is visited by thousands of tourists, not only cyclists. And it must be admitted that the bicycle infrastructure in the least French of the French regions is perfectly organized, and the routes running through the local mountains, the Vosges, are considered by many to be one of the most beautiful in all of Europe.
Camping at the foot of the Alsatian mountains
In the heart of the region, at the foot of the Vosges Mountains, there is a tourist facility belonging to the Campéole chain, inviting you to camps in France, Spain and Portugal. This is Camping Le Giessen , located in the charming town of Bassemberg, by a mountain stream. It is a great place for people who want to get to know the attractions of Alsace in the best possible way, visit picturesque villages or go on a trip along the wine route. Vacationers spend long hours walking and cycling , and get to know the scenery from the horse's back.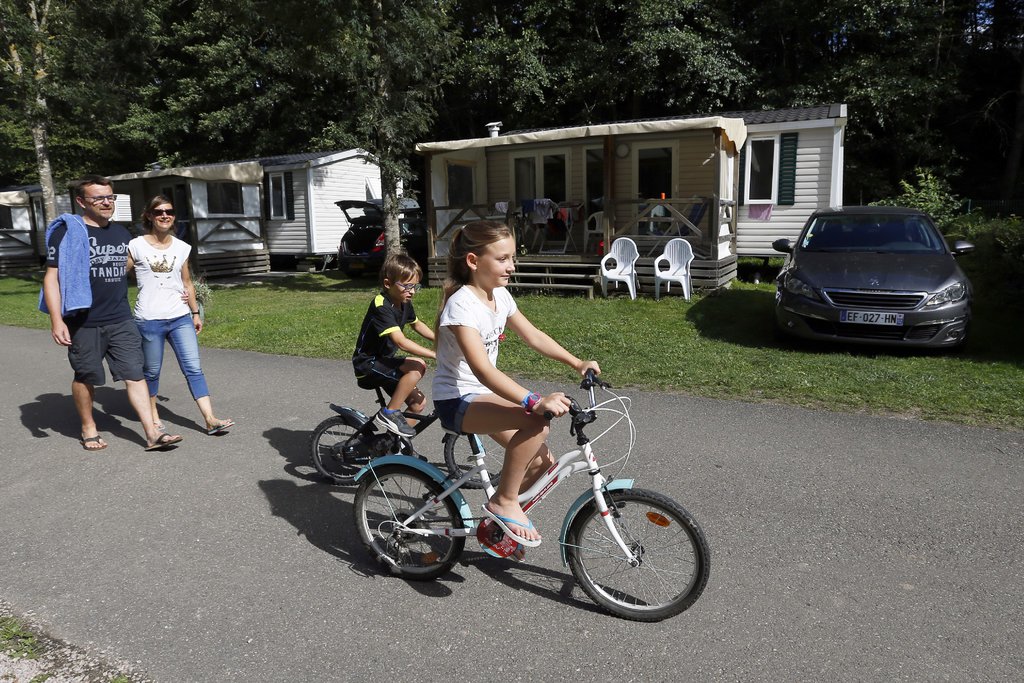 The facility is open from the end of March to the end of September. The accommodation options include the area at the campsite, lots for a camper or trailer, as well as places in bungalows and cottages. Le Giessen offers relaxation among greenery, with a view of beautiful mountains, so if someone dreams of spending a vacation in France at a campground - choose a date and pack. During the vacation period, it is better to remember to book in advance.
During the stay, we will rest and relax, and we will be able to learn the specialties of the local cuisine. The nearest supermarket is approx. 1.5 km away, but it is worth knowing that in the season in Le Giessen we can easily buy fresh bread . For those who do not want to spend their free time preparing meals on their own, there is a snack bar and a pizzeria at their disposal.
Family vacation in France
Camping Le Giessen is a nice place, perfect for families with children. Little guests have a playground for themselves, and in the season (July-August), a bouncy castle opens for them. They also enjoy a lot of fun thanks to a natural attraction - a small river that flows through the campsite. They can wander in it, look for treasures or build dams together with other kids.
The property offers numerous family games and activities as well as a range of activities for children. A team of animators awaits the youngest tourists, who make every effort to ensure that the time spent at the campsite is a holiday of a lifetime for the kids. There is also a cafe here, and in case of bad weather, guests can watch TV. In addition, 80% of the area is Wi-Fi. It is worth adding that you can bring your dog here (except for aggressive breeds), but remember that the pet must be on a leash on the premises.
Active recreation in Alsace
The camping attracts vacationers who love active rest with an interesting animation program and entertainment offer - including a number of bicycle tours. On its premises you will find both a volleyball court, a tennis court and a pétanque field.
In the immediate vicinity of the campsite is the Center Nautique Aquavallées , with attractions such as outdoor and indoor pools, slides, a jacuzzi and a hot tub. There is also a gym and fitness, and in summer you can do aerobics or aquabike. People with aquaphobia can face their fears under the care of qualified personnel. Guests have free unlimited access to all the entertainment of the center.
A writer by profession, a passion of a cat. One day he will see what is behind the Urals - good to Vladivostok. So far, when he can, he enjoys the sun of the countries of southern Europe. And it's also fun;)
Enjoyed reading this article? Share it!