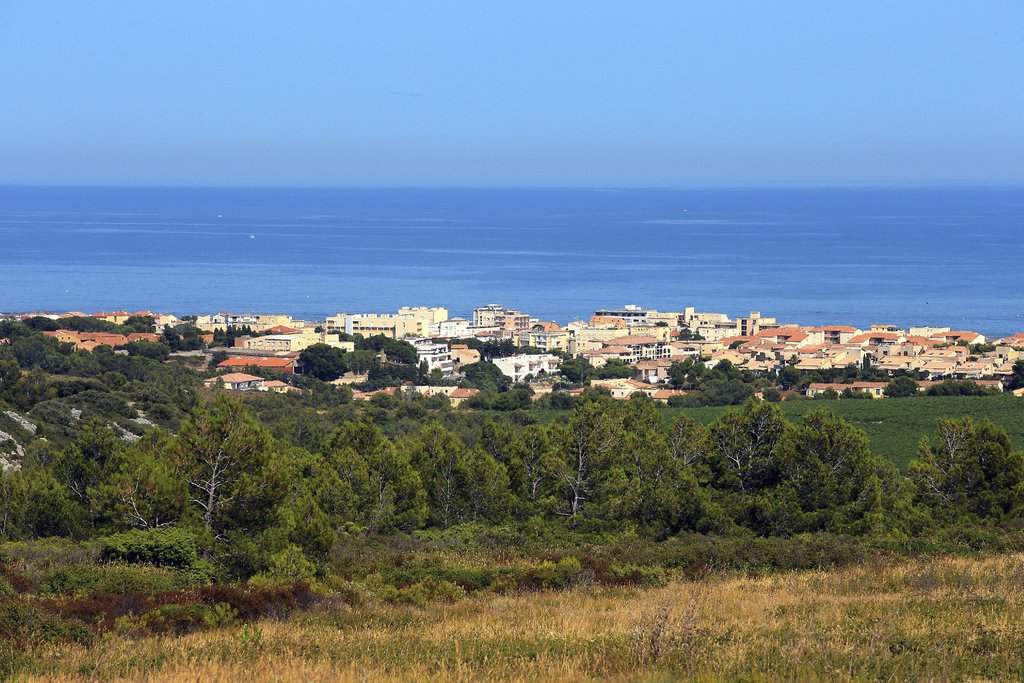 In the south of France, on the shores of the Mediterranean Sea, between the resorts of Narbonne-Plage and Gruissan, there is a well-equipped campsite. It provides tourists with everything they could want during a holiday on the French coast - after all, it is the largest facility of this type in the entire resort. What campsite are we talking about? About La Côte des Roses, which advertises itself as an ideal place for a family holiday and heaven on earth for water sports enthusiasts. Sounds tempting?
A holiday with a view of the Massif de la Clape
The camping area is flat and pleasantly wooded, which ensures tourists can relax comfortably even in the hottest weather. It is only 400 meters from the sandy beach. It is also important that Camping La Côte des Roses is easy to get to - it is located right next to the D332, connecting Hargicourt with Ronssoy. Accommodation is available both in cottages and on plots where vacationers with their own trailers or campers can stay.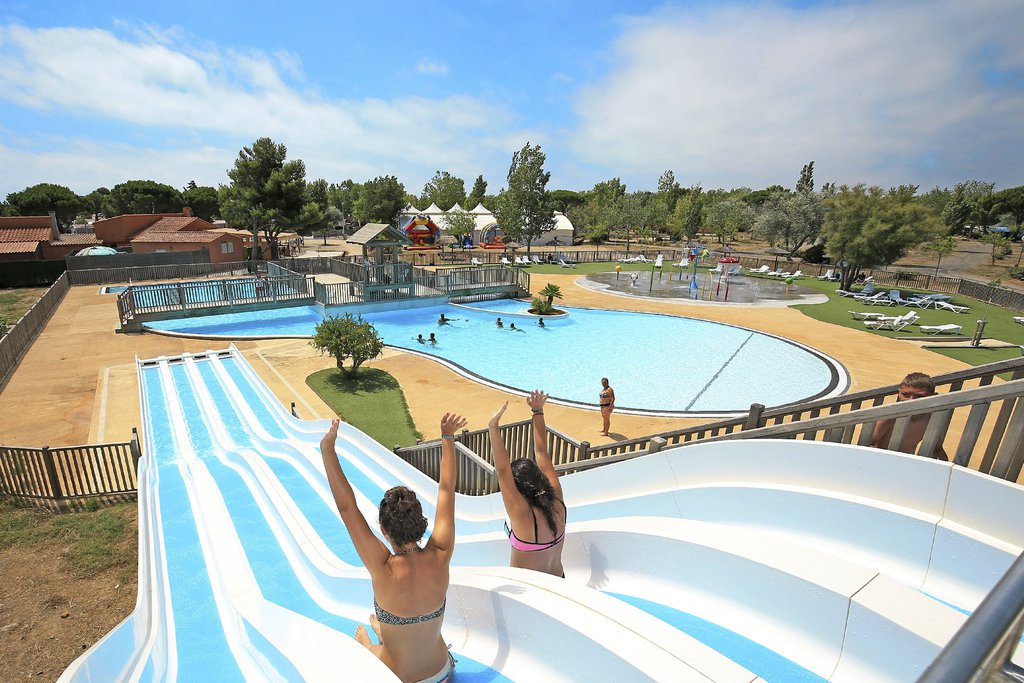 Thanks to its location , the campsite attracts water sports enthusiasts , with particular emphasis on kite- and windsurfing. People who love water can easily rent water skis or a catamaran. Boredom is not a threat to those who prefer to spend their free time on land - either by walking around the area, exploring it by bike, riding a horse or, for example, a quad bike. Mountain hike enthusiasts can go to the Massif de la Clape , a small limestone massif.
The facility has toilets adapted to the needs of tourists who have problems with independent mobility. Animal lovers will be interested in the fact that the campsite provides a dog shower area where you can bathe your pet. The amenities also include La Rose des Sables, a snack bar (option to order takeaway pizza), a grocery store and a barbecue area (special zone). It is possible to use a washing machine and a dryer, as well as a safe. There is a paid Wi-Fi zone in the central part.
Family vacation on the Mediterranean Sea
The campsite is very popular among families with children. Everyone, regardless of age, will have great fun in the water park - the little ones in the shallow pools or on the water playground, and the slightly older ones on the slides. If someone would like to reach the water at a faster speed - no problem. At a distance of approx. 1.2 km there are the Aquajet Parc Canaima areas with a whole range of water entertainment, starting from three water slides, a large swimming pool, a paddling pool for the youngest, through bouncy castles and other structures in which children can jump at will, and ending with trampolines.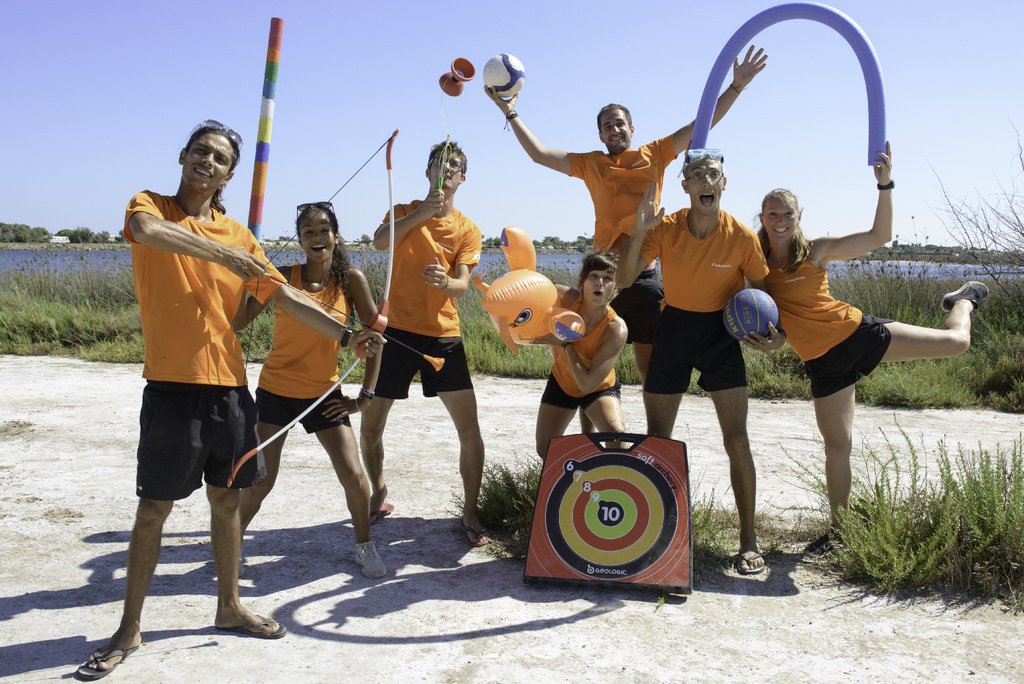 In addition to a wide range of entertainment, the youngest guests of the campsite also have a team of professional animators at their disposal, providing a rich program of attractions, including fun and sports games.
Relaxation on the Occitania coast
Sunbathing on a beach deckchair, swimming, water sports or team games - all this is an ideal option for spending your holiday on the French coast. However, it is worth taking advantage of the opportunity and devoting part of your vacation to sightseeing. We may not be in a region that could compete with, for example, Île-de-France in terms of the number of monuments, but holidays in Languedoc-Roussillon (today part of a larger region - Occitania) will also be successful. People who would like to feel the atmosphere of French towns during their holiday can go, among others, to: to Gruissan, Narbonne-Plage or Saint-Pierre-sur-Mer. All localities are located within the Narbonnaise en Méditerranée Regional Park , with coastal lakes to the east and the low Corbières Mountains to the southwest and west. In the park you can see numerous species of animals and plants (over 1.5 thousand of them). An interesting fact may be the fact that Narbonne-Plage is a resort that was created as a result of the retreat of the sea - the water gave a piece of the bottom to the land. Today, historic Narbonne is approximately 17 km away from the coastline. It is worth visiting this city to see traces of the Italian past - it was the first Roman colony outside Italy.
A writer by profession, a passion of a cat. One day he will see what is behind the Urals - good to Vladivostok. So far, when he can, he enjoys the sun of the countries of southern Europe. And it's also fun;)
Enjoyed reading this article? Share it!