9 of the best campsites for Majówka in France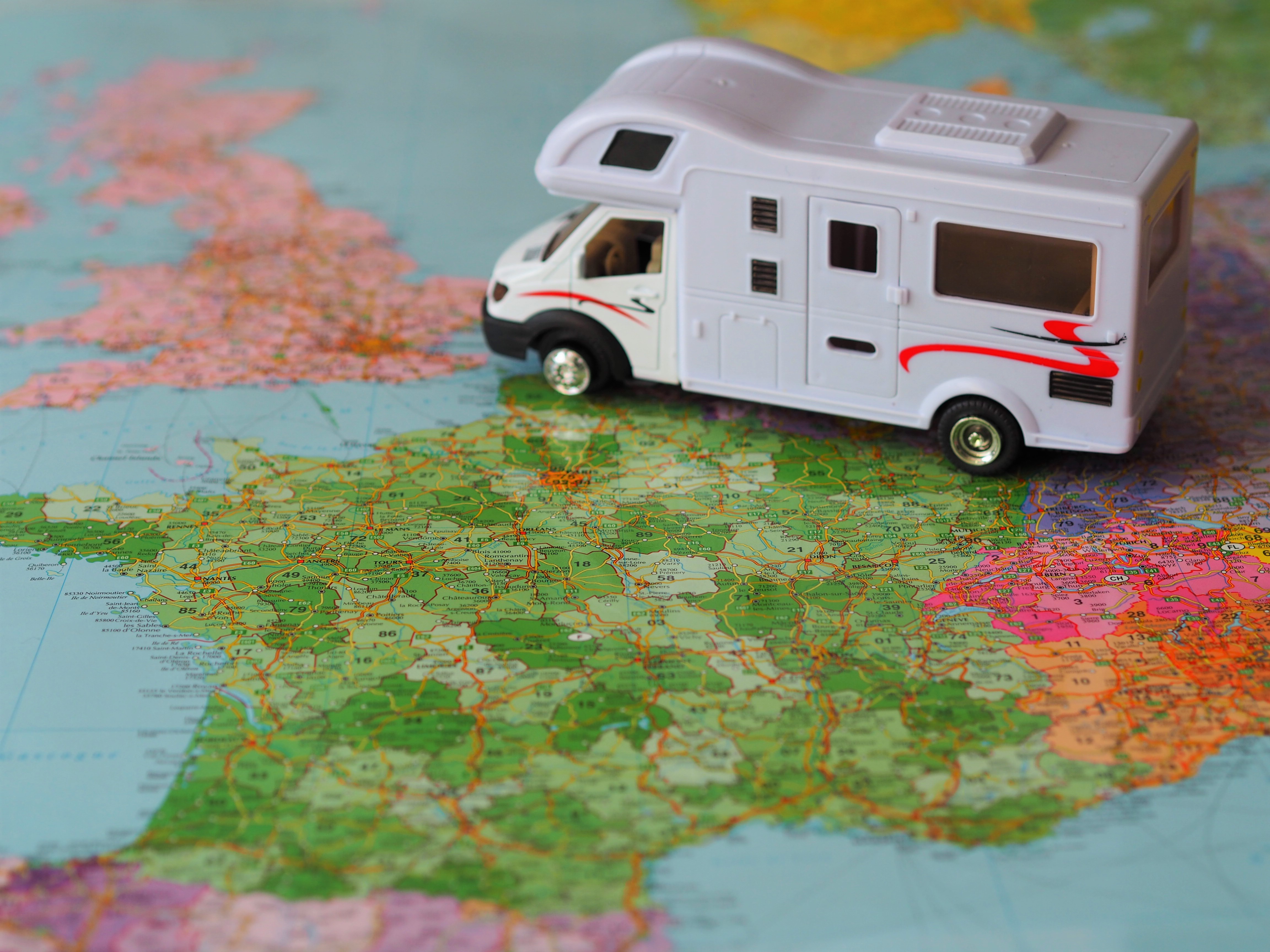 The May weekend is getting closer. Those who are still wondering about their destination, and when planning their vacation takes camping into account, have a large selection. It can be said that the further west of Europe, the bigger it is. The attractive offer is tempted by, among others French campsites, located both near large agglomerations and in quieter parts of the country. Take, for example , the Campéole facilities , large, well-equipped, providing guests with so many attractions that they could not leave them. Regardless of whether we have our own tent, trailer or motorhome , or maybe we want to rent a place in a mobile home , everyone will find an option that suits them - both in terms of preferences and wallet. Are you ready for a cheap holiday in France?
Holidays by the sea - Camping Eurosurf
The south of France is famous for its picturesque towns and tempts with the azure waters, which attract millions of tourists every year. Cities such as Marseille, Nice, seaside resorts such as Cannes and Saint-Tropez and numerous natural parks guarantee a stay full of excitement. There are so many attractions that you need to plan your vacation carefully. The guests are waiting, among others
The south-eastern part of France is as attractive as the Cote d'Azur or the Paris regions. Bordering Switzerland and Italy, the Rhône-Alpes region is a land of extinct volcanoes and cities such as Lyon and Saint-Étienne. Excellent local cuisine and wines fully compensate visitors for the vagaries of the aura. The pearl of the region, Lake Geneva, has been attracting tourists from all over the world for years. On its shore you will find , offering guests outdoor and shaded pitches and the possibility of renting a caravan , a lakeside cottage or a bungalow. The facility is located on the only sandy beach of the lake, attracts vacationers with a wide range of amenities, including a sauna, a hot tub, and finally a park with two swimming pools . Willing people can rent a mountain bike and go on a trip on one of the bicycle routes .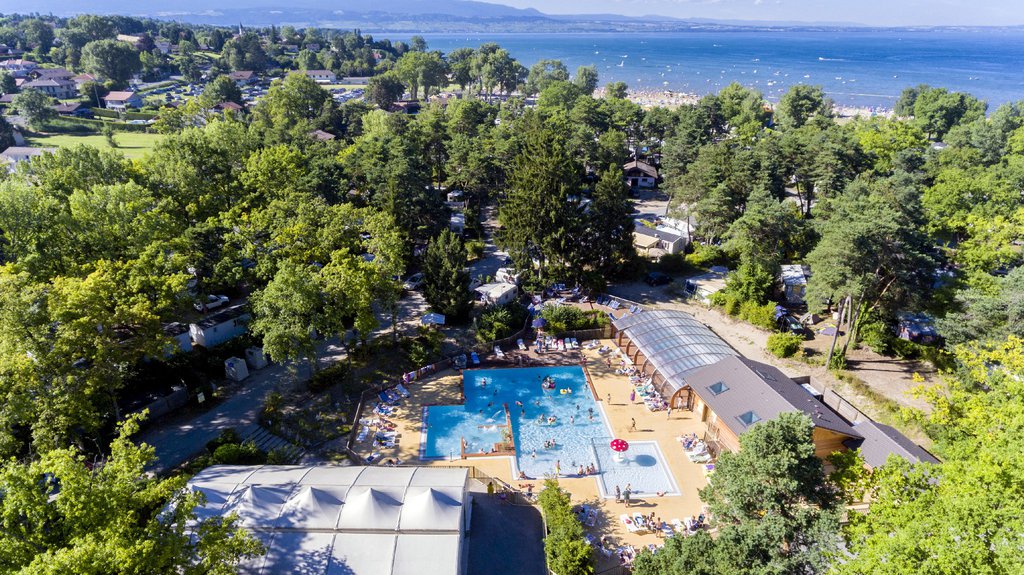 If you are planning a May weekend sightseeing, consider Camping Le Giessen . It is an ideal base for visiting the surrounding flower-growing villages and centers with a long history - there are many remnants of medieval fortifications in them. It is also a region visited by wine connoisseurs, wandering the vineyards in search of the perfect taste. During the picnic, it is also worth trying pastries such as kougelhopf or flambée.
In the central part of the country lies Limousin, a historic land in the past inhabited by wolves. Its capital, Limoges, is known for its secular and ecclesiastical monuments, as well as the painter August Renoir, a representative of Impressionism, who was born here. There are many amusement parks in Limousin , which is why it is eagerly visited by both families with children and the elderly who still remember what fun is.
There are many recreational facilities in the region, including Camping Le Coiroux . It attracts nature lovers with its proximity to the lake and its location among forests. It is popular among tourists for whom vacation is mainly based on sightseeing. It is located in the vicinity of the towns of Brive and Tulle, it is easy to reach the attractions of the region such as Quercy, Corrèze, the Dordogne valley and Lot, as well as go hiking , go fishing and play golf.
Another idea in May is a trip to Aquitaine. There are two Campéole facilities in this region. The first is Camping Le Vivier , surrounded by pine forests, located near the Biscarrosse-Plage resort. Fans of active leisure will be satisfied with the choice of this place. This applies to both amateurs of water sports, who have numerous equipment rentals, and people who prefer to have fun on land. They can get to know the area using a range of biking and hiking routes.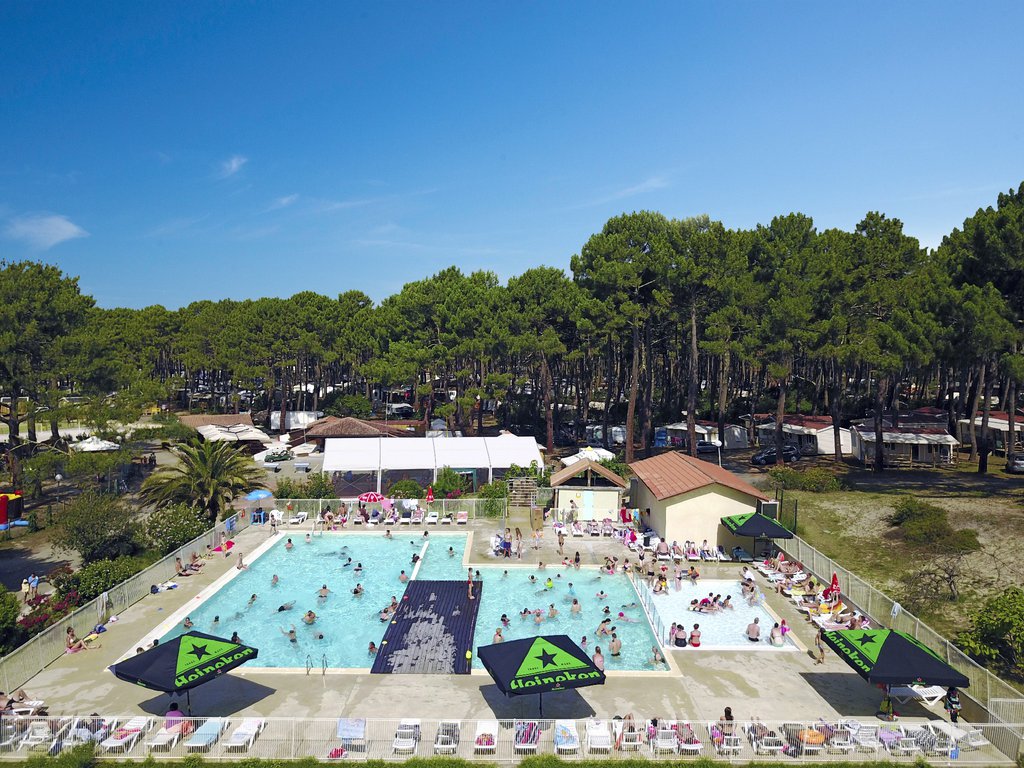 The second site is Camping Le Lac De Sanguinet , located on the shores of the lake that gave it its name. The peaceful surroundings guarantee a great holiday for adults and children. A heated swimming pool with a paddling pool, a playground with an inflatable castle and a club with a wide animation program await the youngest. Discover the rich menu of snacks in the local bar, go to the market in the nearby village and buy regional food products. Willing people can rent a windsurfing board or a kayak , there is also the possibility of using the services of the local sailing school. Amateurs of exploring the area on two wheels will surely admire the beauty of the pine forest and the area around the lake, crossed by bicycle paths .
When we slide our finger westwards across the map of France, we find ourselves in the Pays de la Loire. This destination will appeal to people who want to relax by the ocean. They will be delighted by the varied coast stretching for almost 500 km, numerous beaches and marinas, as well as natural parks and rivers on which you can sail. And the monuments - almost 2,000 places and objects that are worth visiting during the picnic in the Pays de la Loire .
Guests are invited, among others Camping Plage Des Tonnelles . Surrounded by the Pays de Monts forest, it has direct access to the Bay of Biscay. It will appeal to people who like sunbathing and water sports, the area also invites to hiking and biking tours . Camping is great fun for all ages.
What if you look at the northern regions of France - Normandy from the perspective of a picnic? A land with a rich history, reminiscent of the Viking times, the fertile land facing the sea with its jagged coastline, has a lot to offer to tourists. It is perfect for those who love the winding streets of small towns, romantic harbors and cannot imagine their holidays without at least one visit to crêperie. Here they will encounter them practically at every step - the sweet smell of pancakes will help many people forget about their diet. At least for the duration of his stay in France.
About 12 km from the tourist pearl of Normandy, the Sanctuary of Archangel Michael on the island of Mont Saint-Michel, is Camping St Grégoire . Thanks to the short distance separating it from attractions on the UNESCO World Heritage List , it enjoys considerable interest among tourists. The amenities that can be found there include, among others Heated swimming pool, open from April to September, a playground for children , a barbecue area, table tennis and a place to play boules. Campsite guests can also make day trips to Saint Malo, the fishing village of Cancale, famous for its oysters, Granville and the Channel Islands, for example.
Do you want to know more?



• Join our Facebook group -

Cool Camping


• Follow our profile on Facebook -

CampRestowy Facebook


• See how we travel as a family on Instagram. During our trips, it is here that we put the most reports from everyday life on the campground or in the camper -

CampRestowy Instagram


• See our YouTube videos, subscribe to our channel and give a thumbs up to the videos you like -

CampRestowy Youtube
---
A writer by profession, a passion of a cat. One day he will see what is behind the Urals - good to Vladivostok. So far, when he can, he enjoys the sun of the countries of southern Europe. And it's also fun;)
Enjoyed reading this article? Share it!