A paradise for allergy sufferers - Borkum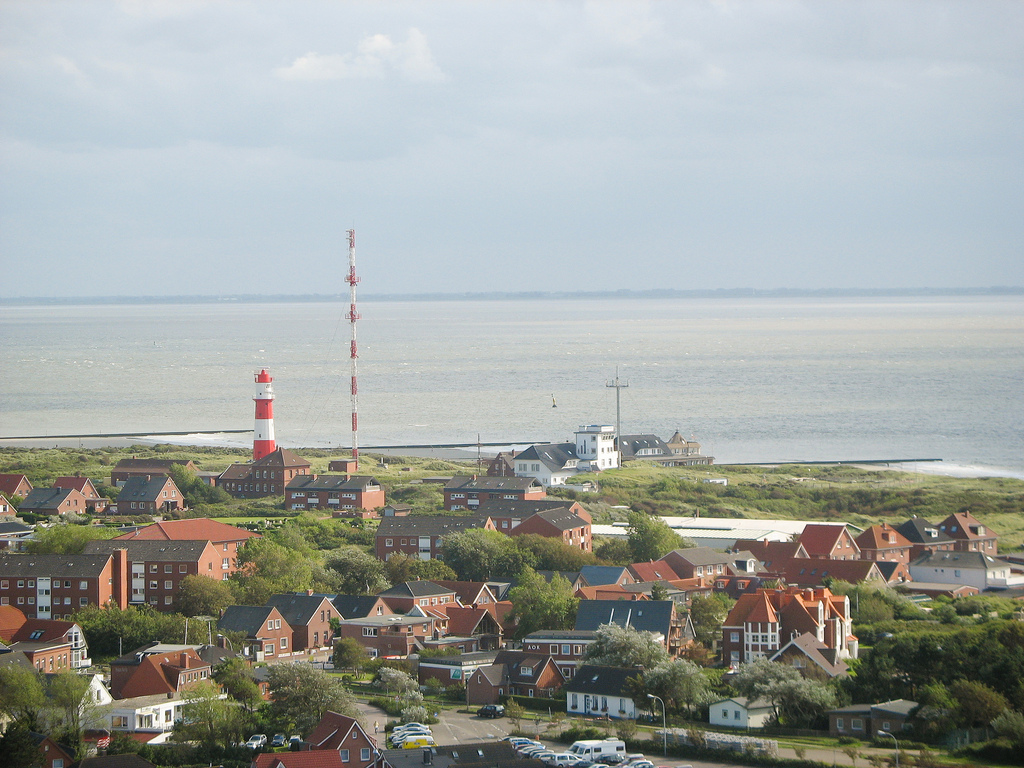 Allergy sufferers do not have an easy life. It's hard to enjoy a holiday when your eyes are watering and your runny nose persists. In a polluted time, an allergen can literally be anything from grass pollen to dust, not to mention mold, which can even be found in a multi-star hotel. So how do you allow yourself to have a comfortable rest when there are so many threats around?
There is a place where allergy sufferers can feel safe and literally breathe fully breastfeeding. This place is the German island of Borkum, which was the first island in Europe to be certified by the European Center of Excellence for Allergy Research Foundation (ECARF).
Clean air in Borkum
Borkum is the largest of the islands in the North Sea archipelago - East Frisian Islands. It is part of the Lower Saxony Wadden Sea National Park , covering an area of almost 31 km². Nature lovers will be delighted with the richness of flora and fauna inhabiting these areas. On the reef, you can see seals lounging lazily, and the entire island is covered with about 560 different species of plants - incl. endemic orchids grow in freshwater ponds.
Allergy sufferers can spend a carefree holiday here, without fear of contact with pollution. About 2 thousand people await them in hotels and boarding houses. places . Hotel rooms are regularly cleaned with specialized equipment equipped with filters, moreover, there are no carpets on which dust could settle. The mattresses are specially matched to the needs of the guests, and on request you can get protective covers for bedding. For the sake of the patients' well-being, pets are not allowed to come to boarding houses, and smoking is strictly forbidden.
Strengths of Borkum
There is one and only place on the island with the same name. Borkum is a health resort that attracts tourists with its exceptionally clean air with a large dose of iodine. The beaches here are sandy and long, inviting you to stroll. During the trip, it is worth seeing three lighthouses - electric, new and old.
One of the many advantages of the largest of the East Frisian Islands is the extremely rich SPA offer. In the "Gezeitenland" Aquapark you can undergo thalassotherapy - a therapy based on all the benefits of the sea, from algae through mud, to a fresh breeze and microclimate.
Since 2011, a rope park has been operating on Borkum, where you can get rid of excess energy. The island's surface is crossed by many bicycle paths, which is another incentive for active recreation. There is also a youth hostel and bakeries, numerous shops, cafes and beauty salons are thriving. Each service point meets the strict ECARF requirements.
Railway in the paradise of allergy sufferers
Borkum is famous not only for its offer tailored to the needs of customers struggling with allergies, but also the island railway Borkumer Kleinbahn . Its route is 7.5 km and runs from Borkum Reede Harbor to Nordseeba Station.
You can get to Borkum by ferry from Emden (the catamaran course lasts 1.5 hours, and the ferry - 2.5 hours). We will also reach it from Eemshaven after an hour's ferry trip. The ticket costs approx. 35.80 euro (both ways) and can be used within 2 months. Those who want to transport a car to the island will pay - depending on the size of the vehicle - between 74.70 and 163 euros.
Campsites in Germany - Borkum
Insel-Camping-Borkum is located in the very center of the island. In 2015, it will be open in the period from March 14 to October 31. For a parking space for a motorhome, it costs from 6.80 to 12.80 euros, and an adult will spend the night for 4.40-8.40 euros. EUR 0.75 costs 1 kWh.
While relaxing in Borkum, be sure to try the dishes served in the Geflügelhof (traditional restaurants). In combination with the wonderful climate and views of the North Sea, they will ensure an unforgettable holiday for every tourist.
A writer by profession, a passion of a cat. One day he will see what is behind the Urals - good to Vladivostok. So far, when he can, he enjoys the sun of the countries of southern Europe. And it's also fun;)
Enjoyed reading this article? Share it!