A tiny pearl of Lithuania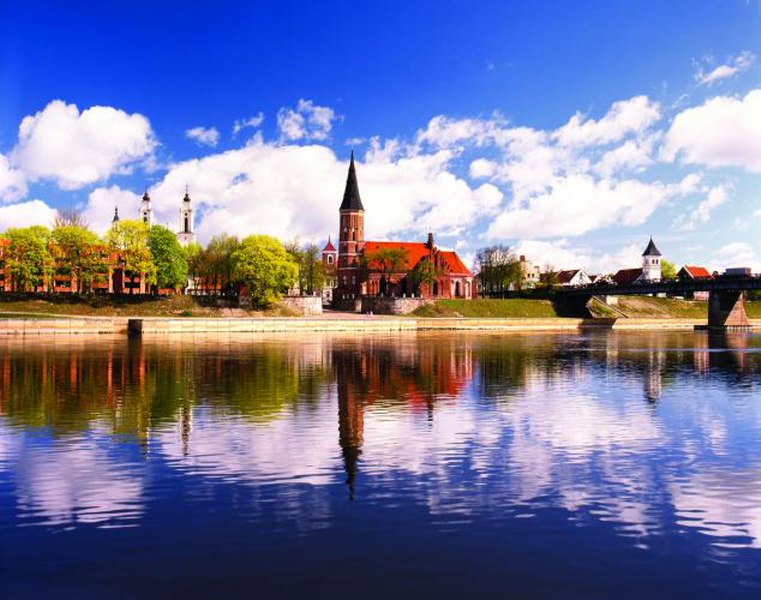 Intimate Lithuania
There are very different opinions about Lithuania, and more specifically about the attitude of Lithuanians towards the inhabitants of Poland. They are subjective, which is fully understandable. In order to be aware of their credibility, it is best to have a middle ground. On the one hand, we will have statements from tourists disappointed with the attitude of Lithuanians (especially young people from big cities), some of whom are not very friendly towards us. On the other hand, it is easy to find numerous statements about Lithuanian cordiality and openness towards Polish travelers - here, in turn, there were often opinions about the friendly attitude of slightly older Lithuanians, inhabitants of villages and small towns. Who knows, maybe even here is at least part of the truth, but what is certainly credible is the admiration of Poles over the beauty of the Lithuanian country.
Tourists who were enchanted by Lithuania describe not only the famous Vilnius, so sung by Mickiewicz. There are many tourist attractions here, and a large percentage of them attract visitors not with the grandeur of architecture, but with intimacy. A great example of such a place is tiny Neringa, located on a thread of land between the Baltic Sea and the Curonian Lagoon - on the Curonian Spit.
By land, by water and through the forest
It takes about 5 hours to get from Suwałki to Klaipeda (e.g. by taking the national road number 8), and from there you can get to Neringa by ferry. There is a tiny but charming resort waiting for us. It consists of four settlements: Nida, Pervalka, Preila and Juodkrante, which are additionally separated by dunes and hectares of coniferous forest. The Lithuanian part of the spit is not connected to the mainland, hence the necessity to board the ferry - the crossing takes less than 10 minutes.
In winter, Neringa dies. There are hardly any passers-by in the streets, even in the main settlement, Nida, it is difficult to find an open restaurant or bar. When the Curonian Lagoon freezes over, the standard sight that can be seen is fishermen fishing far from the shore. Although so tiny, Neringa stands out for something big - prices. The town is clearly geared towards tourists from Germany and the rates are set against their wallets, which is painfully felt by slightly less wealthy travelers. This is evident even when the prices in most hotels and restaurants are given not in litas (LTL), but in euros.
The charms of the dunes of the Lithuanian spit
According to statistics, about 8,000 tourists visit the Curonian Spit every day. They are attracted mainly by the great attraction of the region with the shifting dunes. In addition, there are landscape parks and reserves in its area, and the whole area is so delightful that in 2000 it was entered on the UNESCO World Cultural and Natural Heritage List. The area is a real paradise for cyclists and for nature lovers who want a break from the hustle and bustle of the big city and the ever-busy crowd. The local forests are home to wild boars, foxes, elks and roe deer, as well as over 100 species of birds. The flora is also exceptionally abundant - there are about 900 species of plants here.
Nature-loving tourists will surely be interested in staying at the 3-star Nidos Kempingas (Taikos g. 45A, Nida). As it was earlier, the prices are moderately friendly, but the landscapes are wonderful, so it's worth spending more to be able to relax here. The cost of a motorhome pitch is LTL 44-61, depending on the season, while the price of an adult's accommodation is LTL 17-22.
On the spit, you can walk through the woods for hours and hours. Those willing can windsurf or sail on a sailboat, there will also be something for amber jewelery fans - numerous museums with rich collections. Along the entire length of the Curonian Spit (97 km, 50 km of which belongs to Lithuania) nature delights and allows you to forget about civilization.
Amber city - Palanga
Tourists who will venture into these areas in pursuit of unspoiled nature should pay attention to Palanga , located about 25 km from Klaipeda. It is the largest and most famous Lithuanian resort, formerly a fishing village, whose inhabitants also collected amber. The main promenade of the city is ul. J. Basanavičius, crowded and noisy in summer. Along the street there are a number of souvenir stalls, as well as numerous cafes and restaurants serving Lithuanian specialties, including cepelin and potato pancakes.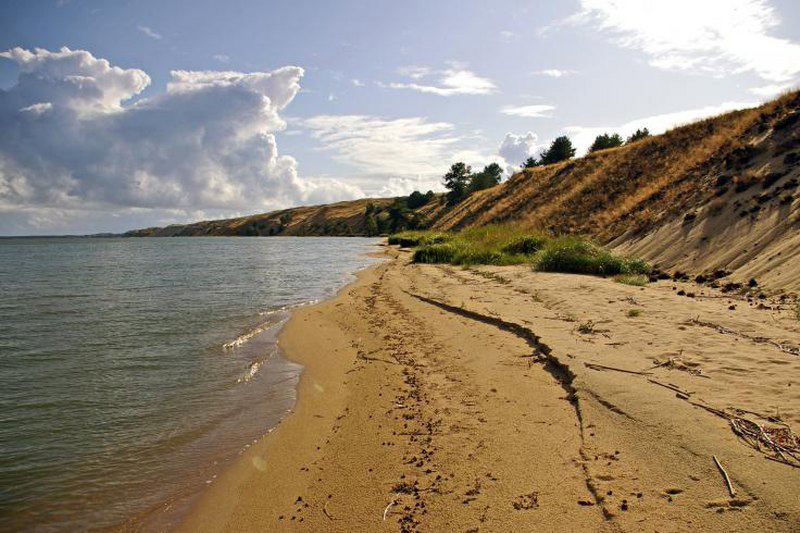 On the artificial hill of the city there is a horseshoe-shaped palace of Feliks Tyszkiewicz, surrounded by a beautiful botanical garden and a park with an area of 86 ha. The park has a regular and landscape character, and the neoclassical Tyszkiewicz Palace currently houses the world's largest Amber Museum. It has over 29 thousand. exhibits, you can see there, among others. flowers, dragonflies and butterflies embedded in amber, and even lizards. The entire complex is very popular among Palanga residents and tourists who find peace and relaxation here among ponds, bridges and numerous benches.
The areas of the Curonian Spit are perfect for people tired of living in a big city and running all day long with a schedule in hand. All you need is a weekend to rest and recharge your batteries. We recommend everyone such a trip to secluded corners of Lithuania.
A writer by profession, a passion of a cat. One day he will see what is behind the Urals - good to Vladivostok. So far, when he can, he enjoys the sun of the countries of southern Europe. And it's also fun;)
Enjoyed reading this article? Share it!