Barcelona - a city of senses and artists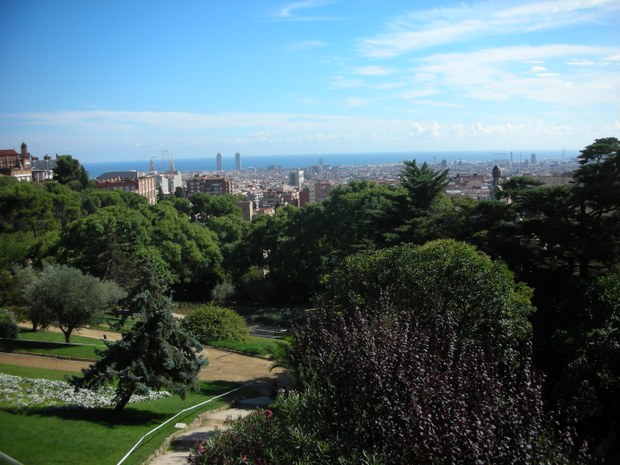 Barcelona is the capital of the Spanish province of Catalonia. It is colorful, bustling and teeming with life - which also has its disadvantages, as it is simply crowded in high season. And it is mercilessly. Barcelona fans say its popularity grew even more after Woody Allen's film "Vicky, Cristina, Barcelona", set in this beautiful city. Every avid fan of Allen's work had to come here and see with your own eyes the places where the characters of the film walked.
When is it worth coming?
However, if we go there out of season, we will miss not only the crowded streets, but also the greatest heat. The Catalan capital is beautiful all year round, the winters are light here (about 10 degrees), and to taste all its tastes, it's best to come in autumn or spring. The weather will be beautiful enough, but not bothersome as in summer, people a little less - in a word, perfect for sightseeing. Upon arrival, it is worth buying the Barcelona Card, thanks to it we will receive many discounts, including on public transport and admission. An important information is the possibility of free admission to some museums - you need to check in advance on which days the offer is available.
What's worth seeing?
Where to start? Maybe from Tibidabo, Barcelona's highest point (500 m above sea level). With good visibility from the summit, you can see Majorca, and photography enthusiasts have the opportunity to take great shots of the Pyrenees range. Later, you can go to one of the most famous streets of the city - La Ramblas. When someone talks about crowds and chatter, they mean this place. The huge shopping promenade has a vast field of stalls selling souvenirs, flowers and lots of interesting things to buy. It's full of dancers, singers, street mimes and actors, you can still hear the music, and you can see a different mini show in every corner. You walk along the kilometer-long footpath that connects Plaça de Catalunya to the port, there are also separate pedestrianized lanes, and beautiful trees grow along the entire route.
Unfortunately, there is one big downside to this place. Crowds of tourists walking along the stalls, restaurants and cafes attract all kinds of pickpockets. You have to be very careful.
Barcelona architecture
The attention of visitors to Barcelona is drawn to the originality of its architecture. Much of it is due to one person - many buildings were designed by the Catalan architect Antonio Gaudi. The houses Casa Mila, Casa Calvet and Casa Batllo will surely catch your eye during your walks. According to Gaudi's design, Park Guell was also created, where you can see the Column Hall, interesting stairs to the main pavilion and the house itself, where the artist lived. The park was inscribed on the UNESCO World Heritage List, which proves its value and beauty. The beautiful lanterns at Reial Square are also worth seeing.
Sagrada Familia
Gaudí created the design of the monumental Sagrada Familia. It is fascinating, though a bit scary (like the rest of his buildings, it was supposed to resemble an organic creation). It was never completed - the architect died tragically and his designs were destroyed during the civil war. But also in its present form, the basilica forces tourists to stand in front of it for a longer time with their heads tilted up. She is amazing.
Interesting places
Those who want to feel like in the distant past should direct their steps towards Barri Gotic. Many of the buildings in this Gothic Quarter date back to the Middle Ages, and there will also be some that could tell interesting stories from the Roman Empire. In this place you can feel like a Japanese tourist and practically never take your camera away from your eyes. The photo shoot will include, among others, the town hall (Casa de la Ciutat), the soaring cathedral (Le Seu) and the Palace of Parliament (Palau de la Generalitat).
Another must-see destination is Park Montjuic (Jewish Hill). You can get to it on foot or by cable car, and you will find it in the south-west of the center. From the top, there is a beautiful panorama of the city and the port, and part of the slope is surrounded by the lush greenery of gardens and parks. Here stands the Castell de Montjuic, a castle worth visiting, as well as the military museum and the National Palace.
National Palace and Font Magica
While we're at the National Palace, don't miss the opportunity to see one of the city's symbols, Font Magica, a unique fountain. It is not known if she is more delighted when you listen to her or when you look at her. In the evenings, he creates works of art from water, light and sound. It's really worth seeing. Another interesting fountain is standing nearby, in the center of Piazza di Spagna, the fountain representing the seas around the Iberian Peninsula.
Spanish siesta
It cannot be forgotten that we are in Spain. There is also an afternoon siesta in Barcelona. It lasts during the hottest season (2:00 p.m. - 5:00 p.m.), and shops, offices and museums are closed then. It's best to join the natives and forget about your busy schedule for a few hours and enjoy a peaceful stay in a beautiful place.
A writer by profession, a passion of a cat. One day he will see what is behind the Urals - good to Vladivostok. So far, when he can, he enjoys the sun of the countries of southern Europe. And it's also fun;)
Enjoyed reading this article? Share it!