Terremolinos - the city of flamenco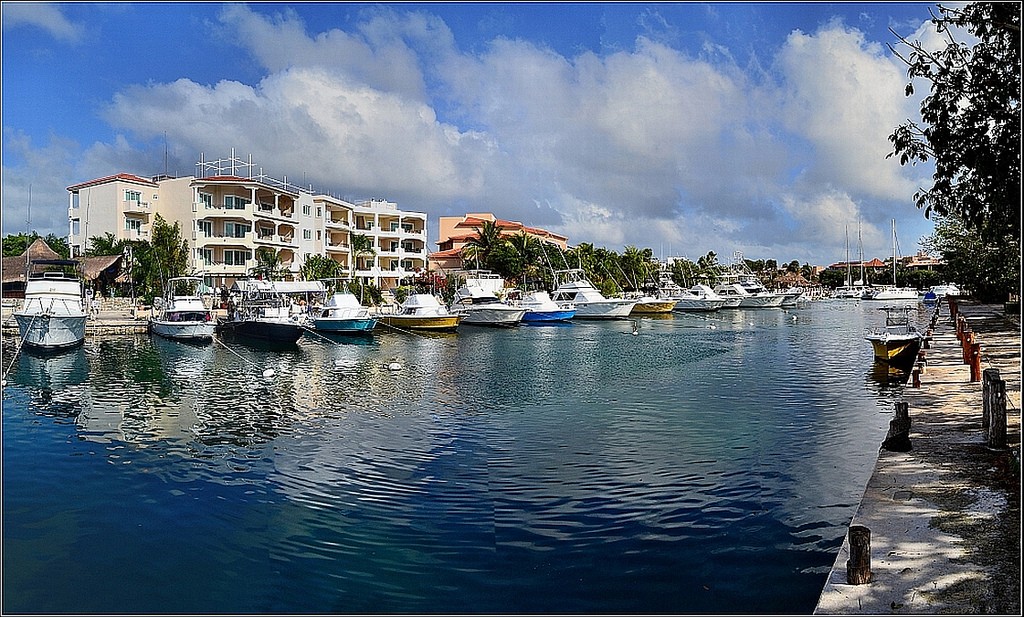 The Costa del Sol hides many tourist gems. One of them is Torremolinos, a resort that is famous for the city of flamenco. You can dance the night away here, and spend the day going crazy in the largest water park on the coast.
To paraphrase a well-known saying, it can be said that in Andalusia all roads lead to Malaga. When visiting this beautiful city, it is worth going to the neighboring Torremolinos. It can be reached by cercanías (high-speed train) in just 5 minutes. Smaller, but not at all calmer, it offers tourists a wide range of entertainment in the numerous bars and pubs that are located along the beach. It is a great place for fans of partying to the rhythm of the latest dance hits, as well as blissful lounging on the golden sand.
Flamenco city
Many people consider Torremolinos to be one of the most beautiful resorts in Andalusia. It is here that Playa del Lido , one of the most famous beaches in Spain, extends. It is loved by water sports enthusiasts, surfing for hours in the local waters, as well as sailing and water skiing. The coast also offers some great places for fishing.
It cannot be forgotten that Torremolinos is a city of flamenco . If anyone wants to learn the most Spanish of dances, it is here. There are many clubs waiting for those willing to offer quick courses that allow you to master the basic steps.
The town is very liked by people who want to spend their holidays as actively as possible, preferably going crazy at the disco until the morning. There is a reason why it enjoys the reputation of the Spanish capital of entertainment. Tourists come here from all over the world to mentally rejuvenate and throw themselves into the whirlwind of events. Clubs are teeming with life day and night, pulsing with energy and flashing lights. Party-goers who get hungry can dine in " chiringuitos" - beach restaurants serving delicious fish dishes.
A holiday you will not forget
Apart from dancing, crazy parties and getting to know the flavors of local drinks, adrenaline lovers have many other possibilities of entertainment - in the city itself and in nearby resorts. Torremolinos is adjacent to Benalmadena Costa. Between the promenades of both resorts is Puerto Marina , built in the Moorish-Andalusian style, one of the most beautiful yacht harbors in Europe.
In the mentioned Benalmadena Costa there is a casino and the famous amusement park - Show & Amusement Park Tivoli World . Surrounded by beautiful gardens and illuminated fountains, there are more than 40 attractions for all ages, including the Ferris wheel, rollercoaster, Tivoli Dragon, House of Fear, go-karts and a host of other activities available for less than 8 euros. You can lose track of time in the park, especially after purchasing the Supertivolino wristband (for € 14.95), which allows unlimited access to 37 attractions.
However, in the resort itself, there is Aqualand Torremolinos , the largest water park on the Costa del Sol. Adults and children will have a great time in the pools with slides - among others, Multipista, Crazy Cones and Surf Beach. During the break between carefree soaking in the water, you can visit the La Palapa restaurant and eat delicious fried fish, pizza or spaghetia. The extensive menu also includes grilled meat dishes and delicious desserts.
Where to stay
The Costa del Sol offers tourists numerous hotels and guesthouses, but those who prefer to stay in a motorhome will probably like Camping Malaga Monte Parc better. Two adults will stay there for 15-25 euros a day, depending on the season. The price includes access to water and electricity and a place for the vehicle.
Arriving in Torremolinos will provide us with a lot of attractions and a lot of memories that will warm us up on winter evenings. The dancing resort never sleeps and the sun is shining exceptionally bright here.
A writer by profession, a passion of a cat. One day he will see what is behind the Urals - good to Vladivostok. So far, when he can, he enjoys the sun of the countries of southern Europe. And it's also fun;)
Enjoyed reading this article? Share it!