Bunculuka Camping Resort in Croatia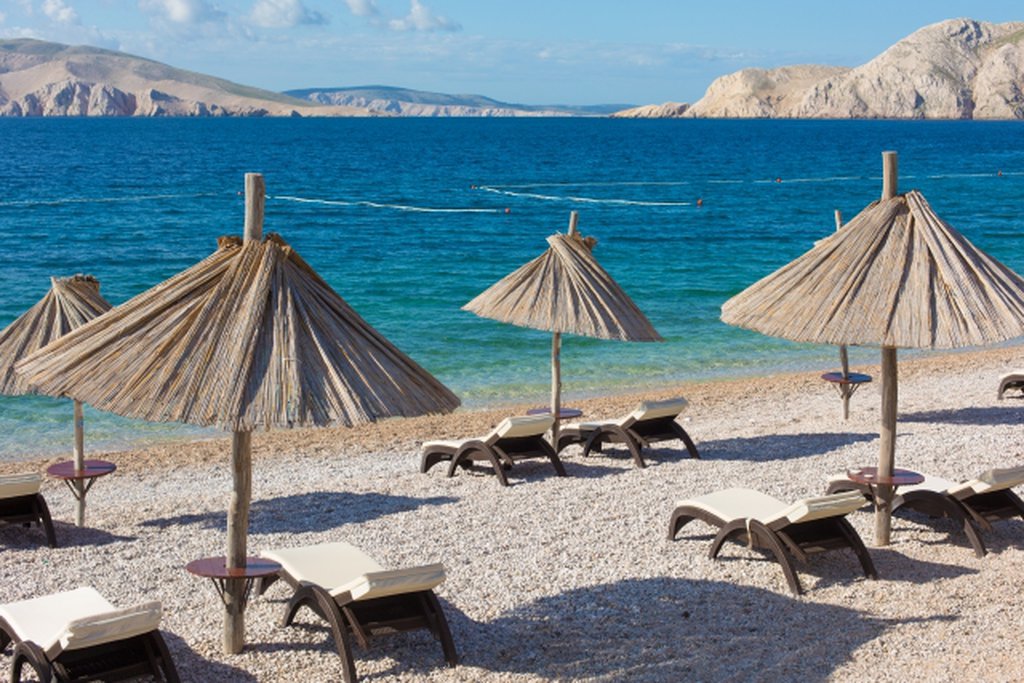 Croatia has clear blue sea and beautiful beaches (although often not very comfortable for bare feet). It is also great food and well-equipped campsites, where, apart from cabins and caravans or plots, a rich animation program awaits guests. If the sky is covered with clouds or the temperature induces us to resign from occupying the sunbeds, the resort we chose for vacation will provide us with a number of entertainment. It will be the case if this resort is Bunculuka Camping Resort, located on the south-west coast of the island of Krk. It belongs to the Camping Adriatic - Valamar chain of campsites.
Bunculuka has something to tempt tourists. Undoubtedly, the first place is taken by the location, praised by many guests. The facility is set in a picturesque, secluded bay surrounded by greenery and rocks. In addition to the beauty of the area, constant (and regular) visits by vacationers are ensured by the close vicinity of Baška - it can be reached within a short walk. Some have been coming back for years. Peace of mind is also an important advantage of the camping. Bunculuka is a place where no one will be bored, and at the same time people looking for a respite do not have to worry about loud parties a meter from their plot (night silence from 23:00). It is the perfect place to relax .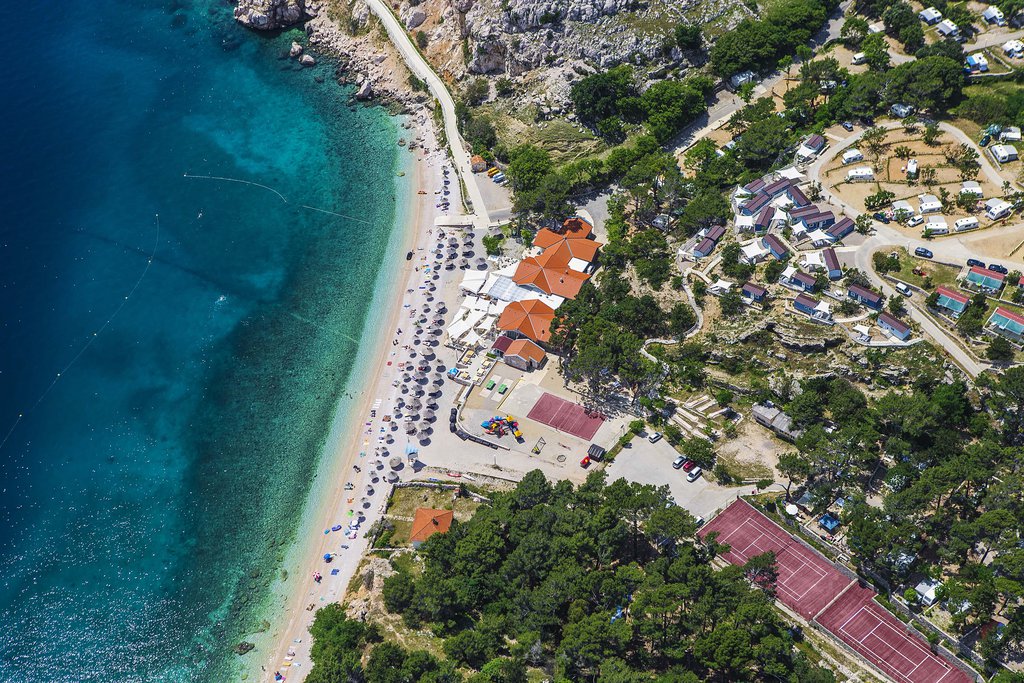 What you need to know is that Bunculuka Camping Resort is liked and regularly visited by lovers of naturism. It has a beach for nude sunbathing enthusiasts with numerous amenities. You can get to it at any time, so if someone fancies a romantic walk in the moonlight - nothing stands in the way.
Holidays with children in Croatia
The campsite has recently been refurbished, refurbished and a number of amenities have been added. This translated into an increased interest in the stay of not only naturists or couples in love, but also "textile" ones, including families with children. If not the biggest one, one of the main attractions for children is the playground on the beach. It is superbly equipped, so you can go crazy on it. During the renovation, efforts were made to make the playground even more interesting for children. Among other things, a special floating platform was created on which you can sunbathe and jump into the water. After the renovation, you can safely say that Bunculuka is a camping for children .
In addition to close contact with nature (easy access to the sea from plots and houses, green surroundings or even the possibility of seeing mountain goats), the campsite offers numerous hiking trails, including routes leading to the beautiful neighboring bays. A holiday in Bunculuka is a great opportunity for active rest with the whole family and instilling in children a passion for exploring nature.
These are not all of Bunculuk's strengths. Guests also praise the restaurant with local cuisine, a well-stocked shop and a bakery, where you can buy excellent bread and sweets as well as fresh fruit and vegetables. On the other hand, the disadvantages include the prices that have increased since the renovation.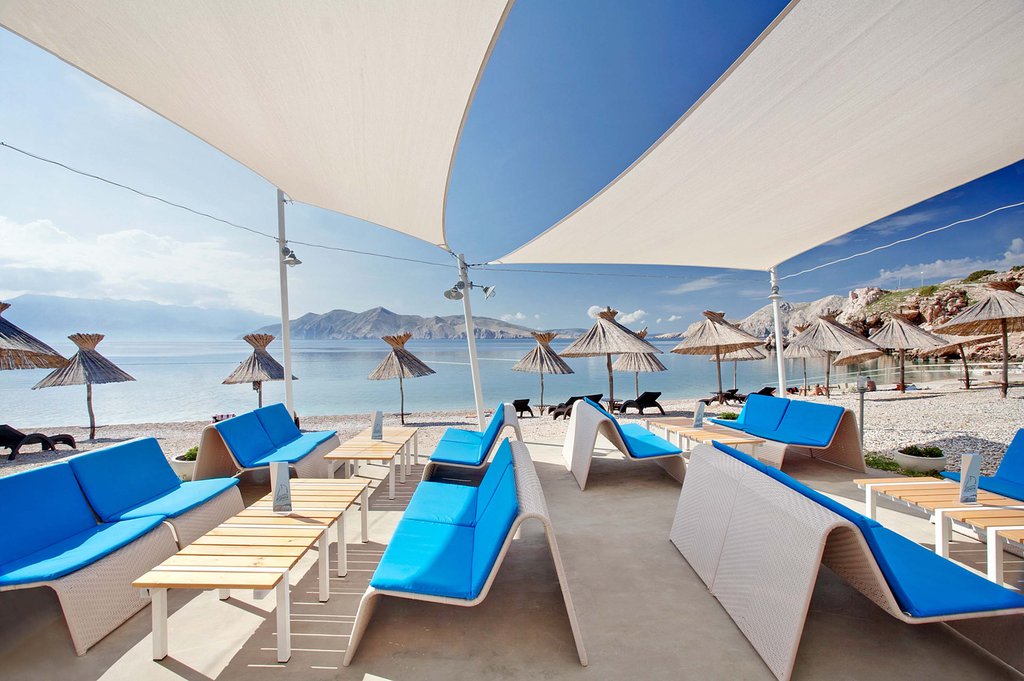 The campsite offers a rich entertainment program for both children and adults. The options to choose from are, for example, aerobics, pontoon swimming, various team games and competitions. There are sports fields and tennis courts on site, but if that is not enough for someone, they can use the swimming pools (indoor and outdoor) and the fitness studio at Corinthia Baška Sunny Hotel by Valamar for free, 2 km away. In the evenings, guests of the campsite can relax after an eventful day with live music. It will be an unforgettable vacation !
Overnight at a campsite in Croatia
Campers have a choice of pitches shaded by pine trees and acacia trees that grow right up to the beach (naturist zone), as well as spacious and cozy bungalows with, among others, air conditioning and Wi-Fi access. In addition to the bedroom, they have a living room with TV and a fully equipped kitchenette. You can enjoy your own meals on the furnished terrace overlooking the sea.
Importantly, if someone is planning a vacation in Croatia , he does not have to think about a dog hotel. You can go ahead and take your pet to Bunculuk and stop at one of the plots - it is a camping friendly for pets.
It is also worth mentioning that there is free private parking on the premises.
A writer by profession, a passion of a cat. One day he will see what is behind the Urals - good to Vladivostok. So far, when he can, he enjoys the sun of the countries of southern Europe. And it's also fun;)
Enjoyed reading this article? Share it!