Camping - a great idea for a vacation in Zakopane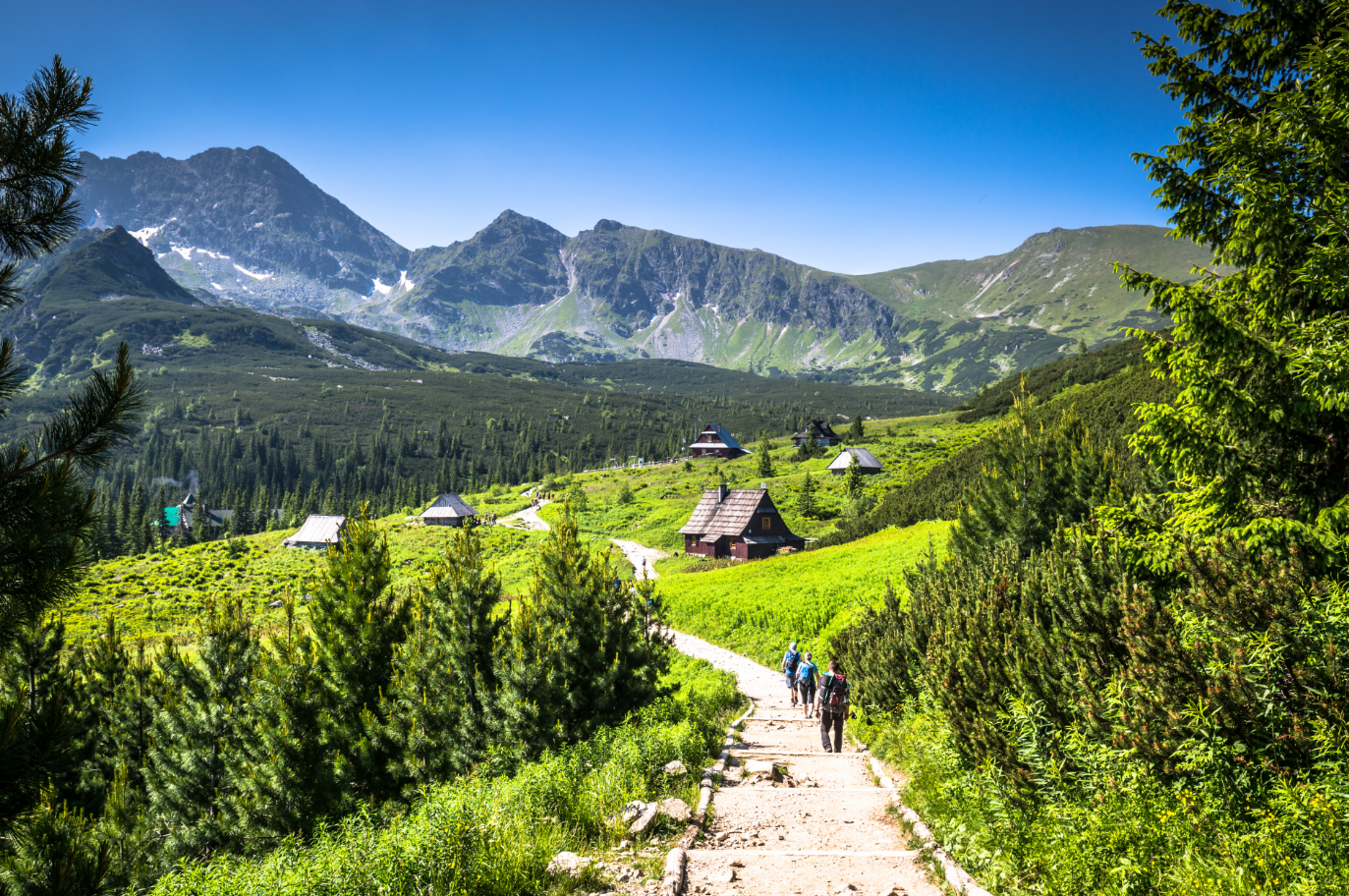 Are you dreaming of a holiday in the bosom of nature in the company of true wonders of nature? Away from busy streets and the hustle and bustle of the city? A holiday in rented wooden houses in one of the most beautiful cities in Poland - Zakopane, can be a jackpot. Regardless of whether you plan to come here in summer or winter, Zakopane will certainly not disappoint anyone.


What is worth visiting in Zakopane?

A must-see for anyone visiting Zakopane for the first time is the famous Gubałówka viewpoint. You can organize a walk to the top of this beautiful mountain, which, however, is not the easiest one, or take a special cable car. If you decide to go for a walk, you have to take into account the route that is very well marked for at least an hour, and by choosing the cable car you will be at the top in just 5 minutes. The views that you can observe from above are truly unforgettable. You can see practically the entire panorama of the beautiful Polish Tatra Mountains, and even part of the Słowacki range. On Gubałówka you will find numerous taverns and restaurants where you can rest and relax with pleasure. Children will also find attractions - there are plenty of playgrounds and souvenir shops here. Whole families can choose to travel by gravity train in carriages or visit one of the two rope parks.

While in Zakopane in August, you shouldn't miss the colorful and beautiful Folklore Festival. There we can see performances of folk groups from around the world that fight for the "Złote Ciupagi". It is a real celebration for Zakopane, during which you can get to know the native tradition and outstanding creativity. During the festival, there are also numerous accompanying events, for example concerts, photography contests or a folk art fair. Animal lovers will be able to admire beautiful highlander dogs during the Podhale Sheepdogs Exhibition and children will certainly have a good time taking part in numerous animations. Every evening, familiarization camps are organized, during which you can meet the participants of the performances.

What to do in Zakopane when it's raining? You certainly do not need to be bored! You can visit the numerous swimming pools and thermal baths that are located in the city and its surroundings. A source of great joy for the whole family is a modern aquapark overlooking the Tatra Mountains. You will find two indoor swimming pools with recreational jets, water cascades, counter-currents and underwater deckchairs. For children, there are slides and interactive toys in the shape of animals. Adults will surely find the desired relaxation in the Finnish or brine sauna, steam bath or relaxation room.


What is worth trying while in Zakopane?

While in Zakopane, you also have to try delicious regional cuisine. It is worth giving up your favorite fast-food such as pizzas and burgers during this holiday and go to one of the popular taverns or restaurants. So what is recommendable? Certainly the famous oscypek cheese, which nowhere tastes as good as in Zakopane. After an active day, it is worth choosing a warming sauerkraut soup. It is a traditional highlander soup, prepared on the basis of sauerkraut and meat. It is usually eaten with bread or potatoes. In cozy and inexpensive taverns, we can also try a highlander pancake, traditional potato pancakes fried on a baking tray and a wide selection of roasted mutton or lamb. The youngest will also find something for themselves, poppy seed cake, apple strudels and the famous cakes are especially recommended. Zakopane delights not only with beautiful views and a unique atmosphere, but also with delicious cuisine.


Accommodation in Zakopane in comfortable houses

Many people who value peace and contact with nature choose accommodation in Zakopane in comfortable houses . Renting holiday homes during your holidays is becoming more and more popular. Nothing unusual! For children, it is an extraordinary attraction that they will remember long after they arrive home. Parents willingly choose them because of the nice and quiet time and affordable prices, especially if the whole family is going on vacation. Do holidays in popular holiday homes have to mean giving up the comforts and comforts? Of course not! Zakopane has specialized in providing the best possible conditions for holidays in wooden houses for rent. Why are they so popular?
They are distinguished by a unique atmosphere and the ubiquitous wood gives the interior a warm atmosphere. It is the perfect place to relax and rest with your significant other or the whole family. Such places are equipped with barbecue facilities and restaurants with delicious coffee and regional cuisine. Thanks to its excellent location, you will be able to easily practice various forms of active recreation, such as cycling or walking. When choosing a vacation in Zakopane with your children, it is worth renting a two-bedroom house or even a family apartment, where everyone will have their own private space.
We have created the CampRest portal for people who value freedom and travel on their own.
Enjoyed reading this article? Share it!