Camping Veštar - holidays in the Croatian Saint-Tropez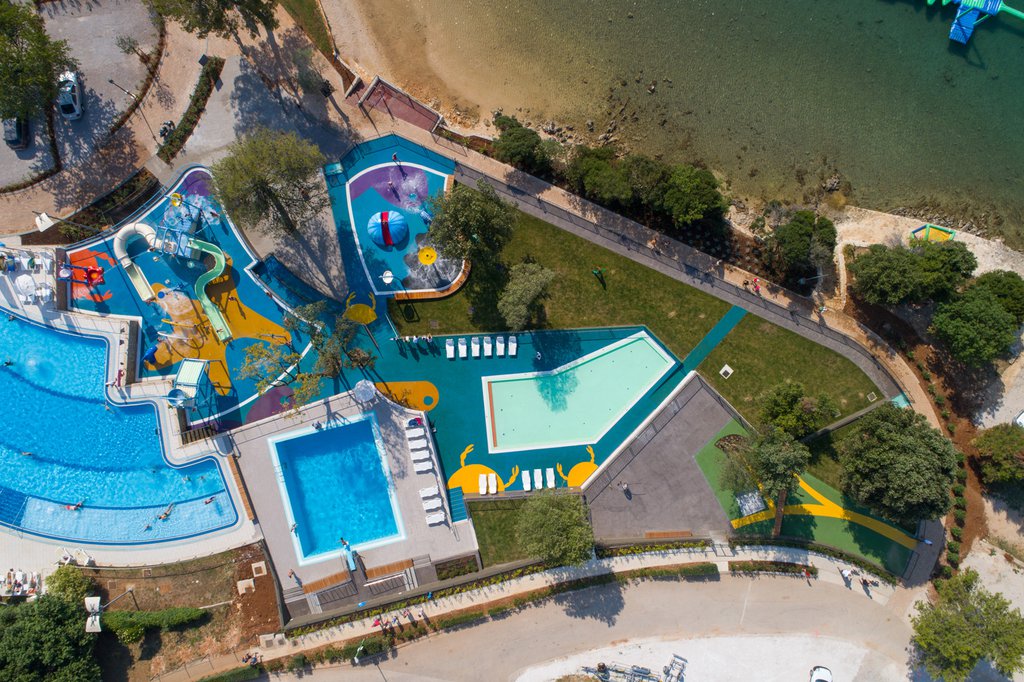 In close proximity to the Croatian resort of Rovinj, sometimes called the little Saint-Tropez, there is a 4-star tourist complex belonging to the Maistra campsite chain. This is Camping Veštar, liked by families with children, water sports enthusiasts and amateurs of enjoying all kinds of entertainment and animations. It is situated in a charming bay with a pebble beach, and right next to it there are pebble and sandy beaches - all clean, nice and tempting to relax. There will also be a place for lovers of naturism. The campsite has its own marina with boats and pedal boats as well as berths for boats.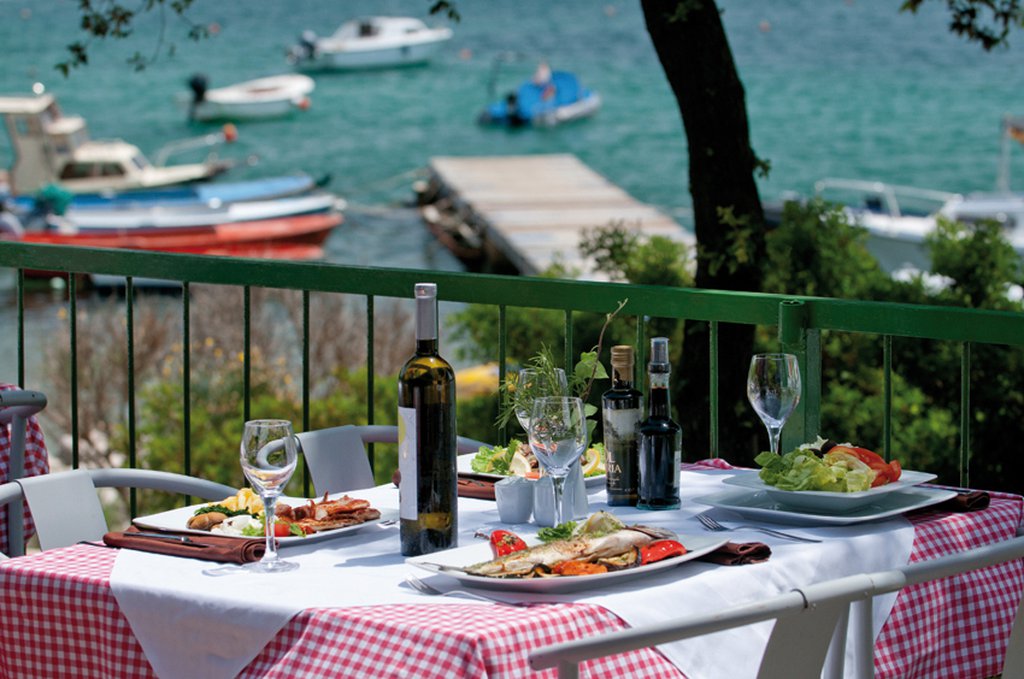 The facility regularly introduces new products to its offer. A few years ago, some of the paths were renovated and the green area was expanded, and the sunbathing area on the beach and by the pool was enlarged. In 2022, tourists can count on a number of attractive packages and special offers. It is worth following the news on the campsite website.
Veštar has 2 beaches designed for people vacationing with their pets. It provides as many as 442 lots for guests with pets. In camping cabins (regardless of the standard) you can find additional equipment for dogs - bowls for food and water, and bedding. In addition, there are 3 showers for dogs in the resort. You can take your friend to any camping restaurant or bar. Moreover, she will have a bowl for her food and water there. On request, you will get fecal bags at the reception. If, after knocking on, you come to seek the help of a vet, you will easily find information about the person on duty or the nearest specialist - it will be in a visible place.
Camping holidays
Camping Veštar offers accommodation on 563 pitches with access to water, electricity and sewage, as well as in mobile homes located by the sea or deep in the countryside, surrounded by greenery. The chalets are air-conditioned, cosily furnished and equipped with all necessary amenities (including crockery and cutlery, coffee maker and microwave oven), they also have a covered porch with table and chairs or sun loungers. In some, pets are allowed - for an additional fee.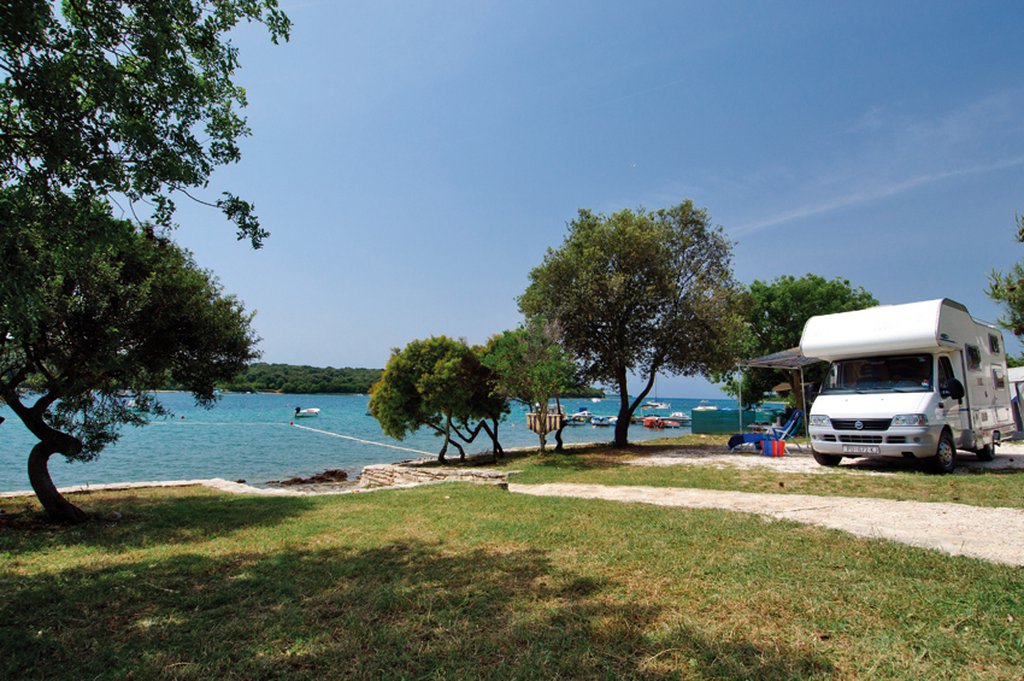 The campsite is popular with tourists for several reasons: location (approx. 5 km from Rovinj), wide range of amenities and entertainment for all ages. Guests also like the secluded bay and the beach (Blue Flag status), from which you can admire the views of the islands dotted along the coast and the sea with beautiful water colors, from turquoise to emerald. If we want to spend more time by the shore, but we are tired of passive sunbathing, we can play beach volleyball. And when the sun shines too much - hide in the shade of trees. We will rent sun loungers and umbrellas on site, and there are also showers at the disposal of vacationers.
Sports rest
The camping will appeal to everyone who wants to spend an active vacation in Croatia and plan it especially in terms of water sports. In addition to swimming, water lovers can devote themselves to diving (there is a diving school on site), rent a jet ski, kayak or pedalo. License holders can easily rent a boat or motor boat. You can also ride a banana or ringo.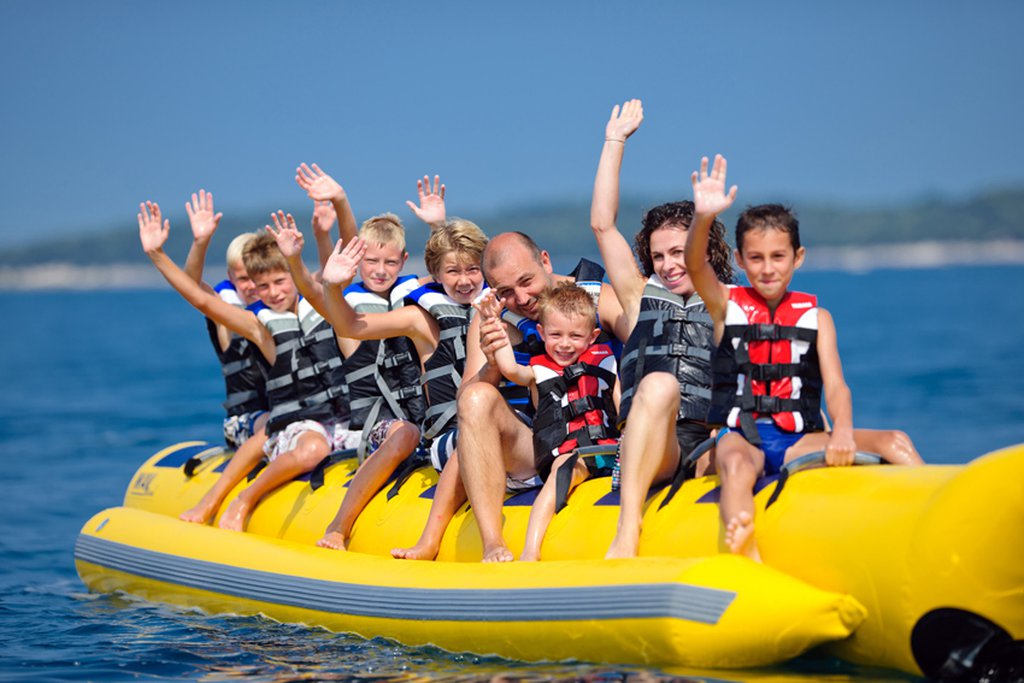 Equally tempting is the offer of sports that we can do on land. In addition to the aforementioned volleyball, we have numerous pitches and a tennis court at our disposal. Whoever wants to, can play table tennis or even rent a bicycle.
Camping for children
If you plan to spend your holidays with children in Croatia, Camping Veštar will be a great choice. As part of the animation, aerobics classes, aqua aerobics, zumba or sports competitions are organized during the day, various events, shows and programs with live music are organized in the evening, and little guests can have fun at a mini disco. Children aged 4-12 have their own mini club, and there is also a well-equipped playground and a water park with numerous attractions.
Adults also have no reason to complain. They can participate in sports activities, learn Croatian in a language school or choose to relax by the lagoon pools. They relax by soaking their feet in them and sipping a drink, or they can eat something light at a nearby bar while the children soak in the warm, shallow water. There is also a new swimming pool, perfect for kids playing with their parents.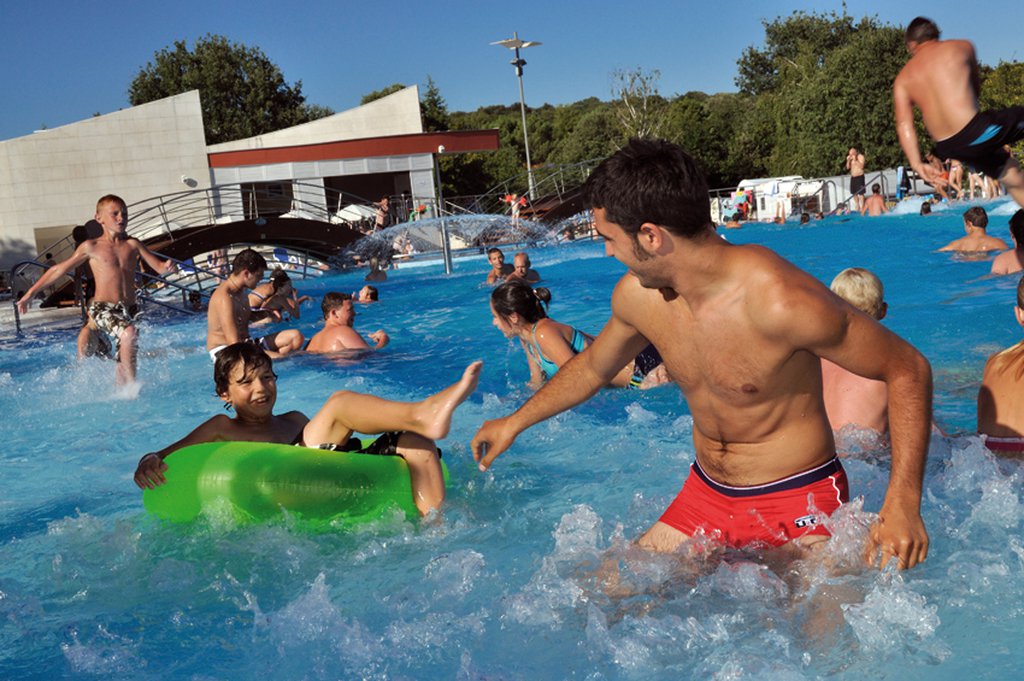 In addition to the pool bar, you can also satisfy your hunger in the Kamin pizzeria or the Ulika grill restaurant. Since we are spending holidays in Croatia, it is worth taking the opportunity to get to know the wonderful local cuisine. Depending on your preferences, you can reach e.g. to delicious salads, risotto and homemade spreads, grilled fish dishes caught in the bay and seafood dishes.
A writer by profession, a passion of a cat. One day he will see what is behind the Urals - good to Vladivostok. So far, when he can, he enjoys the sun of the countries of southern Europe. And it's also fun;)
Enjoyed reading this article? Share it!