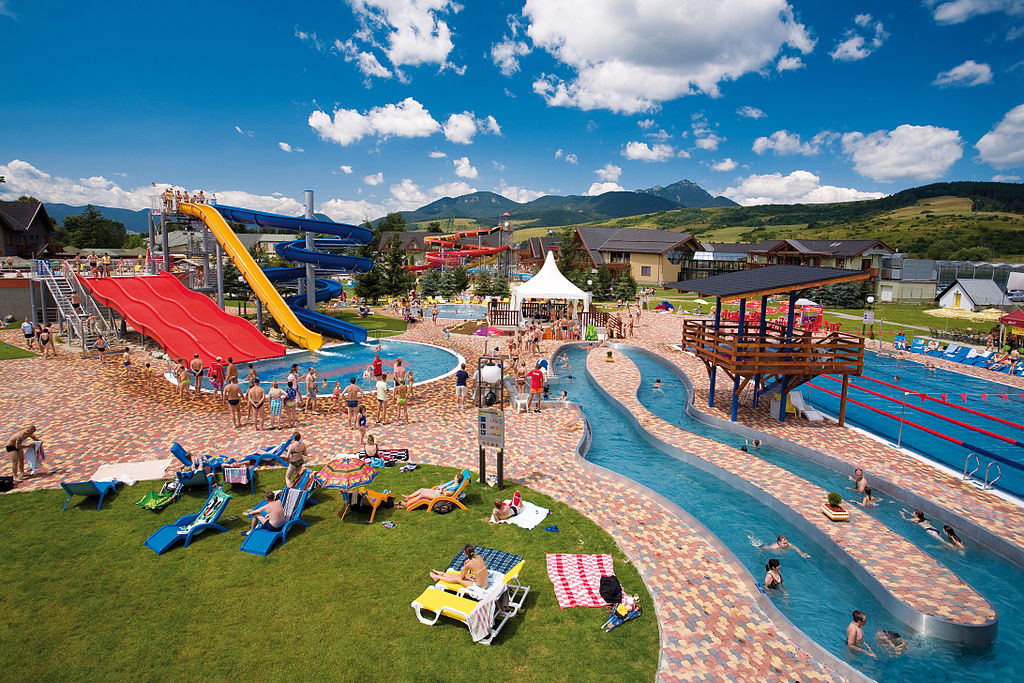 When it is too dark outside the window, the days are gray and unpleasant, you want to be in a place where it is warm and soothing - for example, in the thermal park relaxation pool.
Snow may not spoil us, but the temperatures - especially at night - can make many people dream of a proper heating of the bones. Is there a better place for it than the thermal springs? There are plenty of healing water baths both in Poland (it is enough to mention Terma Bania in Bukowina Tatrzańska or thermal pools in Zakopane) and abroad. To take advantage of the wide range of swimming pools, saunas and jacuzzis, you do not have to travel far. Our Slovak neighbors have several tempting complexes where you can relax as much as you want.
The aquapark Tatralandia, the main center of water sports in Slovakia, is very popular among tourists. Slightly less attention is paid to Gino Paradise Bešeňová , though wrongly - it may not be as big as its competitor, located on the other side of Liptovská Mara, but no one will deny its charm. And that's what we want to focus on today. The border crossing in Chyżne is 68.5 km away.
A perfect family afternoon
Bešeňová is a tiny village with only a few hundred people. However, despite its small dimensions, it is known outside the country. It is famous for its thermal baths and healing waters, effective especially for people suffering from respiratory, urological and skin diseases. Baths in the local springs also serve people struggling with ailments of motor organs. The water gushes from a depth of 1987 meters, and its temperature reaches 61 ° C.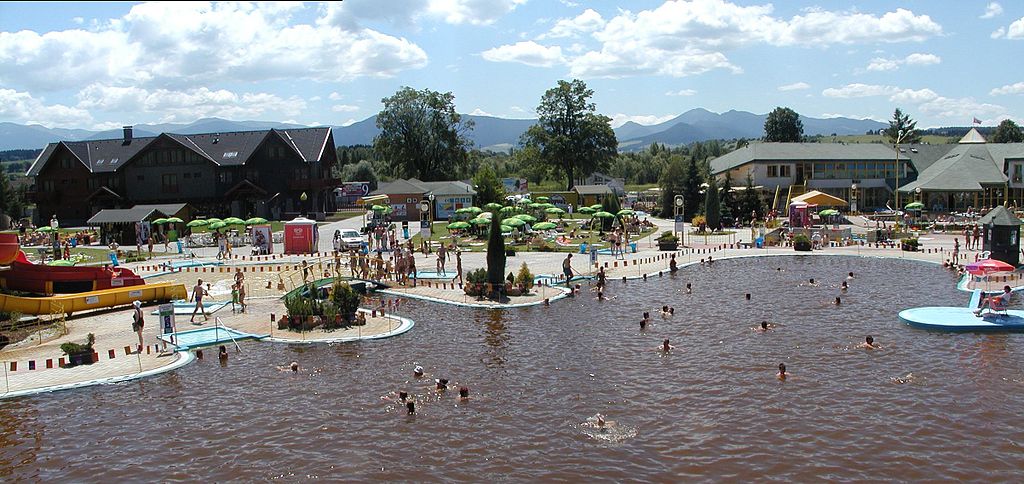 There are 8 indoor pools for guests of all ages. The water that fills them reaches almost 40 ° C, and you can bathe in them all year round. Toddlers will surely like the "Adventure" pool designed especially for them with a water mushroom and hedgehog and a slide.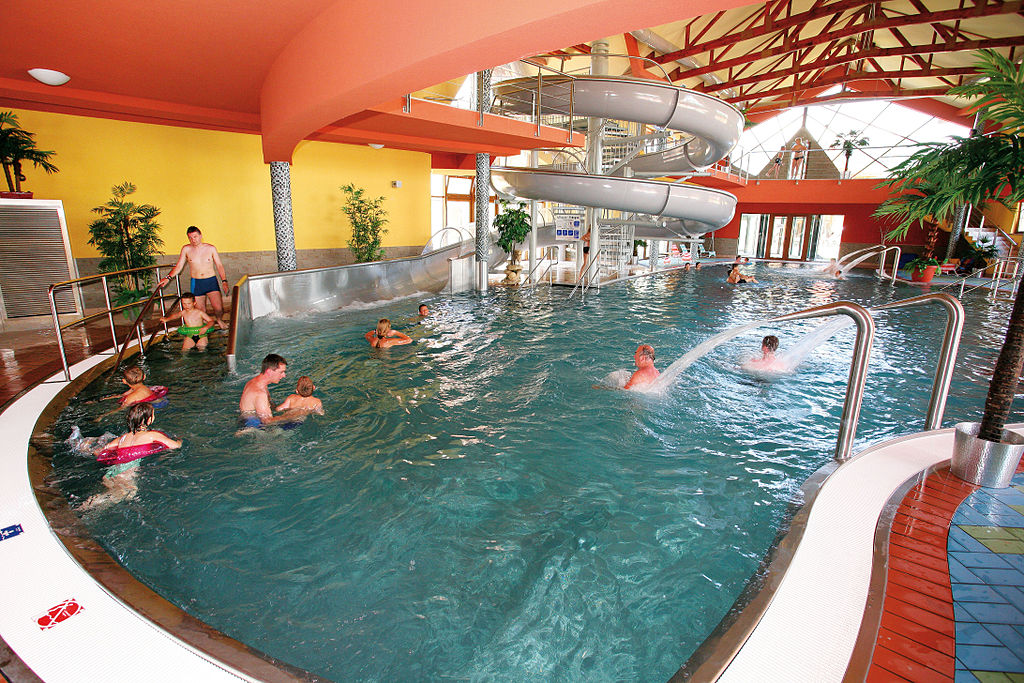 Among the many attractions that await guests at the resort, you can mention the indoor relaxation pool, as well as the pool with waves that will make you forget that you are not in the real sea. The large (indoor) swimming pool has showers, water blasters and a stainless steel pipe. The illuminated swimming pool with seating is also very popular. In addition to massage showers, an underwater bench and a bubble-making machine, it also has an air bench.
Tourists can also use outdoor swimming pools, 7 of which can be visited throughout the year. Outside there are 3 swimming pools with slides and tubes, 2 swimming pools and 5 relaxation pools.
Gino Paradise Bešeňová - admission ticket prices
A visit to GinoParadise Bešeňová can be a great idea for a successful afternoon for the whole family. For 22 euros, an adult tourist will have access to all swimming pools - both indoor and outdoor. A ticket for a child costs 19 euros. Full-day use of all outdoor pools costs EUR 14 for an adult and EUR 11 for a child.
After swimming in the resort, it is worth staying longer in the village and getting acquainted with the attractions of the area. The nature surrounding the village is beautiful, which will catch the eye of every tourist. The vast majority of Bešeňová guests will return here in the summer to organize long-term bicycle trips and long walks.
After relaxing on a cold January day with a swim in one of the numerous swimming pools, you can now plan your summer trip and reunite with the charming Slovak village.
A writer by profession, a passion of a cat. One day he will see what is behind the Urals - good to Vladivostok. So far, when he can, he enjoys the sun of the countries of southern Europe. And it's also fun;)
Enjoyed reading this article? Share it!