Glass houses of Eindhoven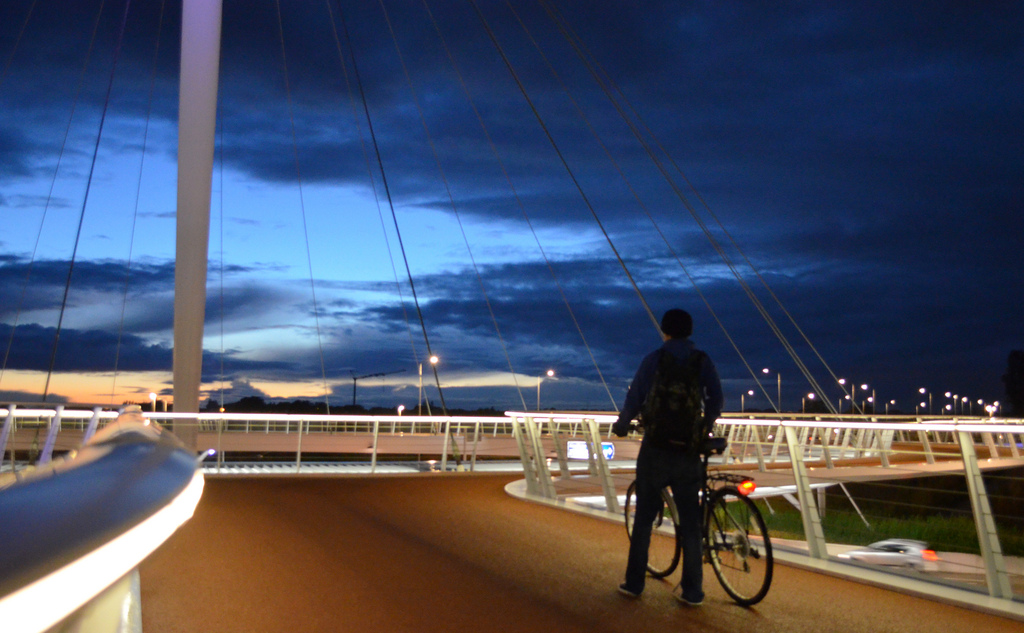 Eindhoven is by no means famous for the beauty of its monuments, but Vincent van Gogh himself appreciated its beauty, immortalizing the watermill standing here on canvas. What else does the city of skyscrapers and brick estates tempt with?
In the Dutch province of South Brabant, on the Dommel River, lies Eindhoven, the fifth largest city in the Netherlands. It is a multicultural center, where both modern glass skyscrapers and charming single-family houses find their place on earth. You can do shopping here in huge shopping malls and tiny shops in the style of "1001 trinkets".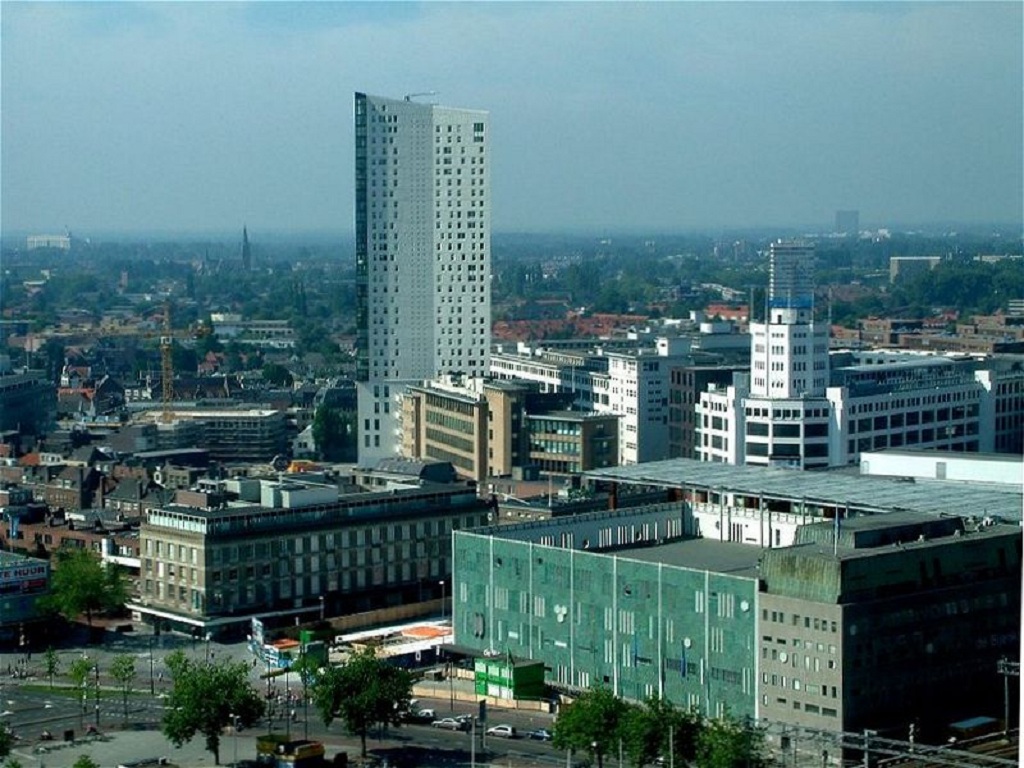 Eindhoven - a city without a soul?
Eindhoven is perhaps not as beautiful and atmospheric as Rotterdam or Amsterdam, and it will not delight lovers of monuments as much as fans of contemporary architecture. There are those who call it a city without a soul. However, it is worth giving it a chance to charm with something else - for example, with the offer of renowned restaurants (especially restaurants on Dommelstraat) or the wealth of bicycle paths, creating a well-organized network with tunnels and lighting.
What is worth seeing while in Eindhoven? Certainly the Hovenring (Ring of the Hovens'), the world's first circular cycle path with a diameter of 72 meters. The city's attractions are also the Tower of Light (Lichttoren) with illumination, the 90-meter Vestedatoren apartment building and the Witte Dame - a historic Philips factory. Tourists also often head to De Admirant , a 105-meter-high tower with a shopping center, which is the tallest building in the city.
Eindhoven festivals
Visitors to Eindhoven are appreciated by the range of cultural events that take place there. In June there is a balloon festival called Eindhoven Ballooning , and in August - Hilaria Park, a festival during which John F. Kennedylaan street fills up with crowds. You can then get acquainted with the dishes of all cuisines of the world, participate in games, games and music concerts, or watch street theater performances.
In September, the Lichtjesroute , a parade of lights, commemorates the city's liberation from German occupation. It is a very effective event - over a distance of over 20 km, the streets are decorated with thousands of light bulbs, giving the whole a slightly festive character (resembling a Christmas town).
People interested in modern architecture should definitely visit Eindhoven in October - they will surely enjoy Dutch Design Week - or in November, during the Glow: Forum of Art and Light in Architecture .
The biggest sports attractions include the football matches of the PSV Eindhoven club . They are played at the Philips Stadion, which can seat 36.5 thousand. viewers.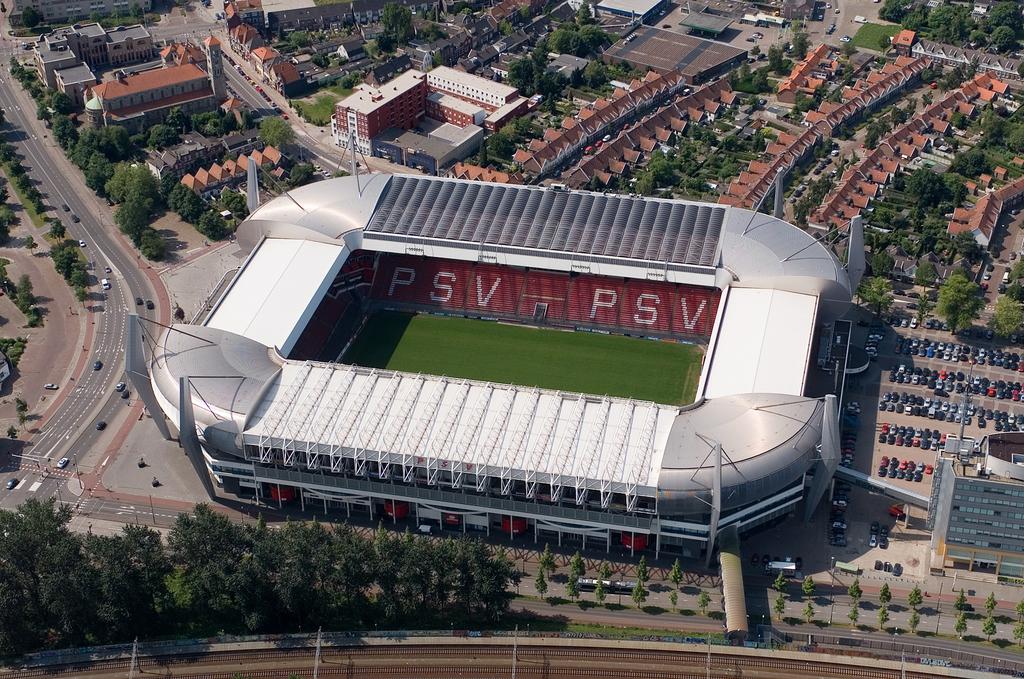 Campsite in the Eindhoven area
Near the border with Belgium, in Eersel, there is the 5-star Holidaypark TerSpegelt , which you can reach from Eindhoven via the A67 motorway in less than half an hour. It offers places on a large campsite, located in a beautiful location, by the water, surrounded by greenery. For a motorhome pitch (up to 4 people) we will pay from 30 to 49 EUR / day.
The facility is loved by both families with children and people who want to spend an active vacation. You can take part in a wide range of recreational activities for guests of all ages (including wall climbing, ratfing or sliding on the waves behind a motorboat), there are also numerous pitches and a marina. It is difficult to list all the attractions that we can find in TerSpegelt. It was not exaggeratedly awarded the title of Campsite of the Year 2015.
Water sports enthusiasts will have a great time here, and in case they still have little impressions, they should visit Nationaal Zwemcentrum de Tongelreep . It is the largest swimming center in Europe (with an aquapark), and is located in Eindhoven, near Genneperparken.
A writer by profession, a passion of a cat. One day he will see what is behind the Urals - good to Vladivostok. So far, when he can, he enjoys the sun of the countries of southern Europe. And it's also fun;)
Enjoyed reading this article? Share it!