How to rent a motorhome in the USA? Costs, advice, information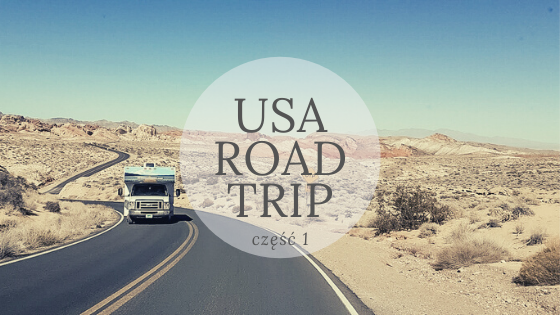 I have always dreamed of making a road trip to the USA, and finally I made it in March 2019. we applied for visas. We have an interview with the consul in Krakow. We are going full of fear, will we get or the fee we paid will be lost? We have a scheduled meeting at 11.00. Before us, 2 people are refused, now we: three questions from the consul and we managed to get a visa, so the first step to fulfill our dreams is behind us. Now you have to order air tickets, make a plan, unfortunately, the work does not allow us to leave for a date other than the end of October, if someone can go earlier I recommend the turn of September / October the weather is better.
Ticket to the USA
We search through various ticket search engines: www.kayak.pl , www.skyscanner.pl , www.flipo.pl . Ultimately, we buy directly from Lufthansa (German carrier), it was the cheapest for 2 adults and one child 7 years old - PLN 5960. Departure from Munich to Vienna and then to Los Angeles, return from Los Angeles to Frankfurt and then to Munich.
US West Coast by RV - route
We have tickets, so it's time to plan. We know the date of departure and return, and we can describe the next travel days as precisely as possible, see the map below: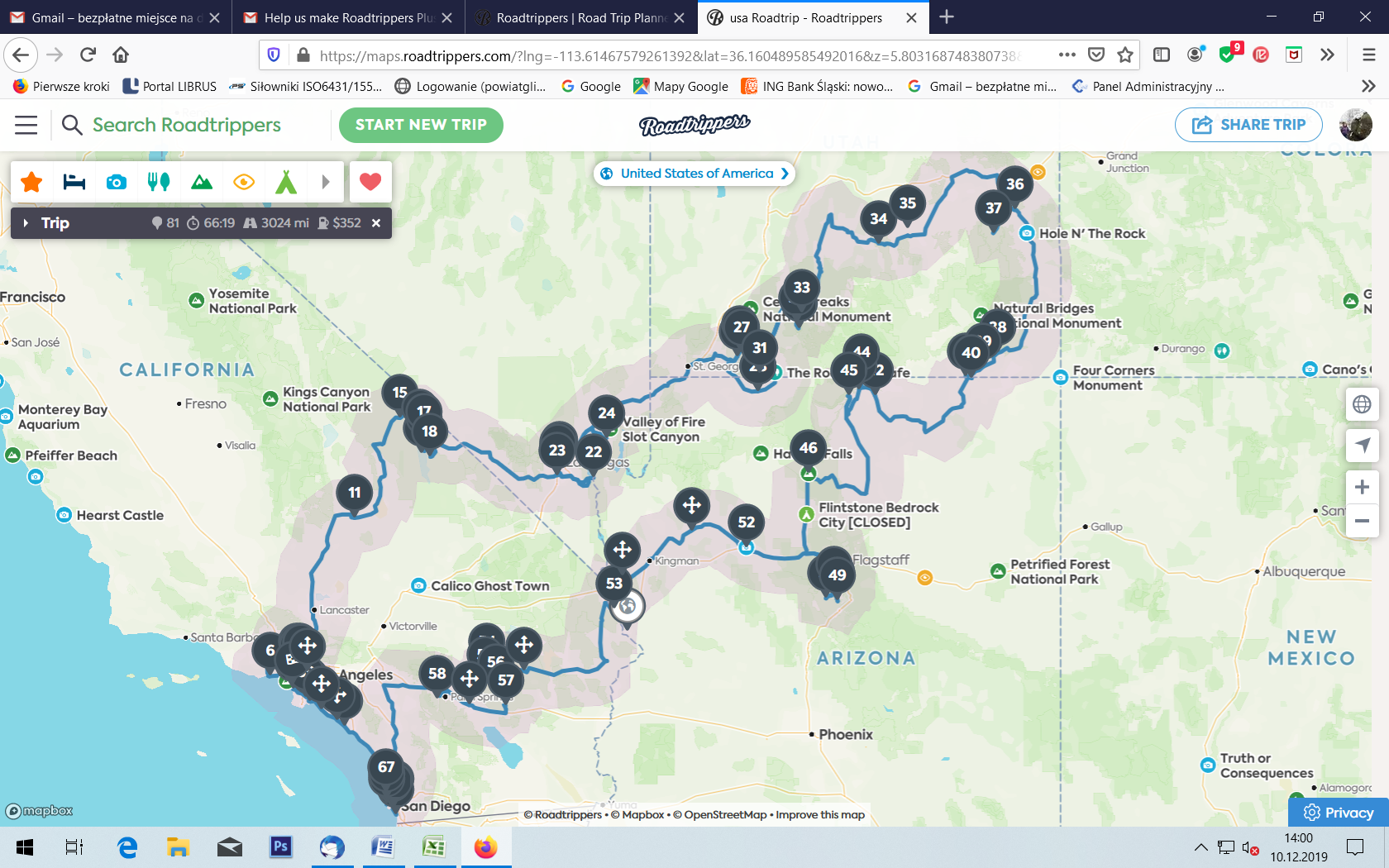 According to the map, we have 3024 miles to travel, that is 4838 km, we have 20 days for that.
We are passionate about traveling in a motorhome , so we decide to rent such a means of transport in the USA - RV. After reading a dozen or so forums about traveling around the USA, we rent a motorhome through a Motorhome Bookers broker, the price is more favorable than directly at Cruise America, the rental price depends on the date in which the model is traveled, we decide on a C19 for two adults and a child just right.
From September 2020, Camprest is the only and official agent of Cruise America in Poland. Soon the offers will be available on the website: www.usakamperem.pl, but today you can rent a camper at CampRest cheaper than at Cruise America by about 20-30%.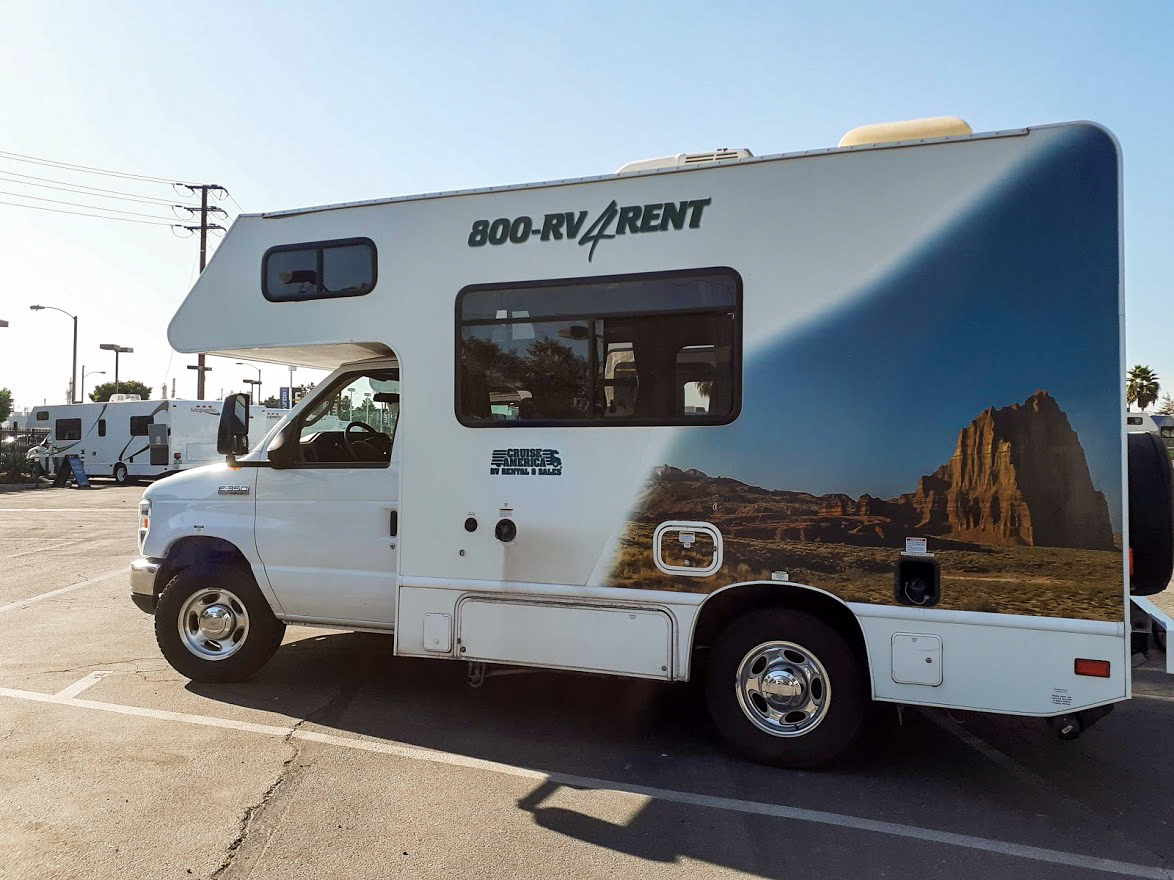 Dimensions: length 6.15 m, high 3.75 m, wide 2.34 m. Additional equipment for the motorhome is selected separately and everything has to be paid separately:
kitchen equipment (pots, cutlery, glasses) we get it for free because it is low season, the cost in normal season is 110 $ ,
personal equipment includes the following items per person: pillow, pillowcase, sheet, sleeping bag / duvet, washing cloth, bath towel, dish towel) cost 60 $ / person - we do not take it to Walmart and buy blankets pillows towels there ( We took some of our things to Poland and we gave it to the homeless) we saved almost $ 100.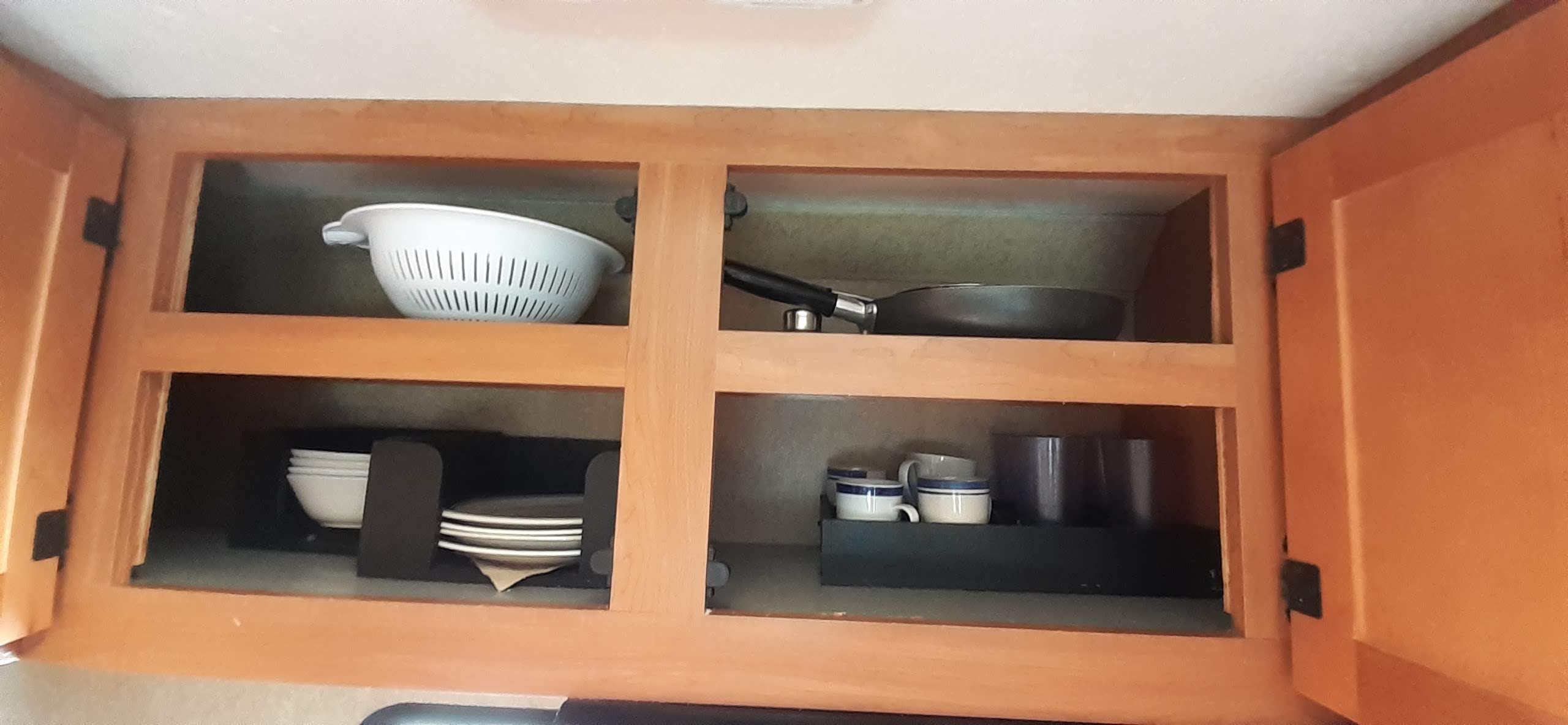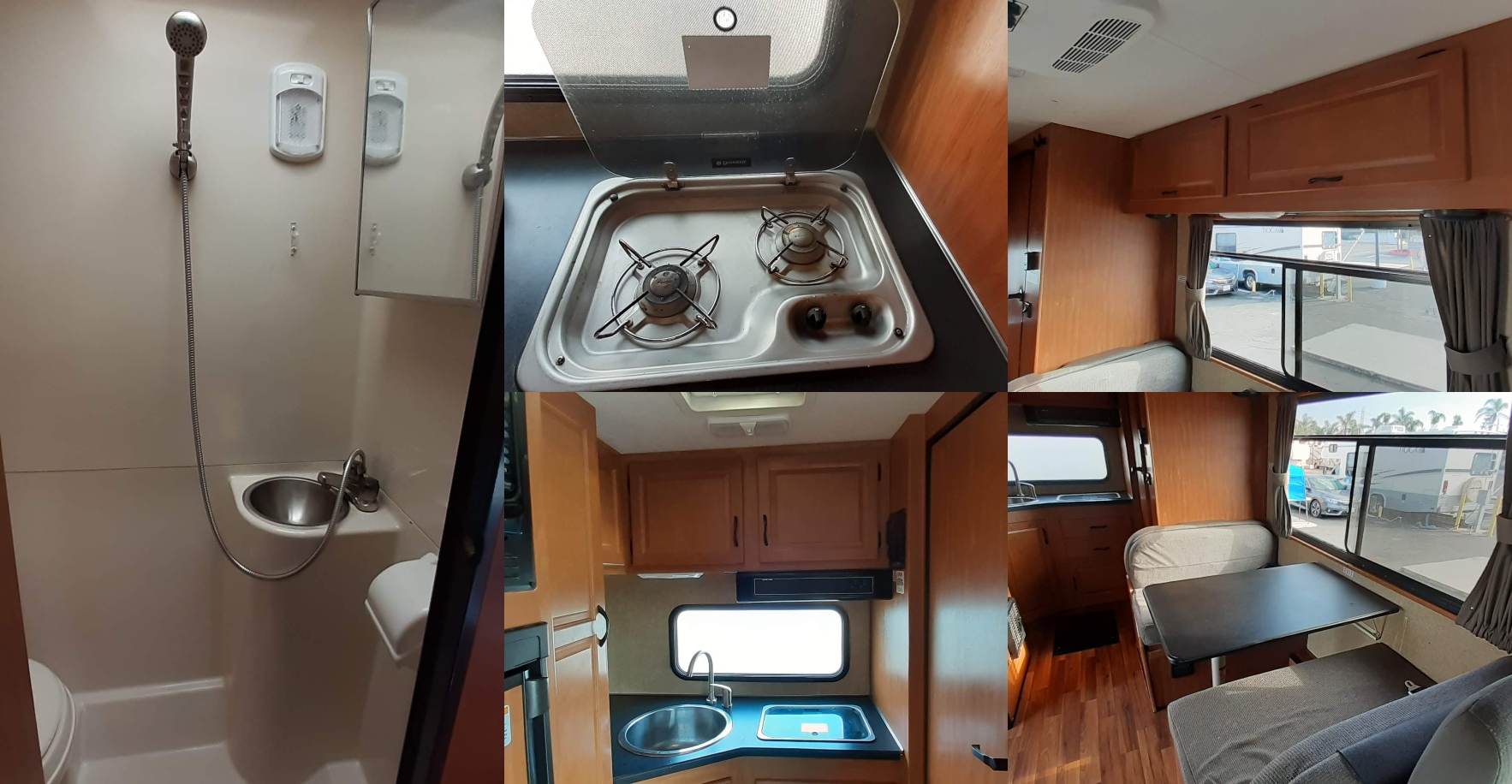 17 days it cost us PLN 5,521.00 , including the 2,500 mile package, the rest must be paid according to the meter, also when returning the car, you pay an hourly rate for using the generator. We made an additional 419 miles which are payable 0.35 cents per mile and 1 hour of using the generator, which gives us an additional fee of PLN 668.00. That is 6,189 zlotys in total.
In a camper across the USA - what to pay attention to?
Now some information that I think you should know before arrival, we had a flight on Saturday in the rental agreement it says that you need to be in the country 24H then you can get a camper, unfortunately the rental is closed on Sunday, so we decide to rent a car to Saturday, Sunday and Monday sightseeing in LA, we also book the car through the Rentalcars.com broker - Alamo rental.
At 3 p.m. we set off to conquer Los Angeles, the first on the list is Santa Monica, there is a parking lot paid $ 15 a day.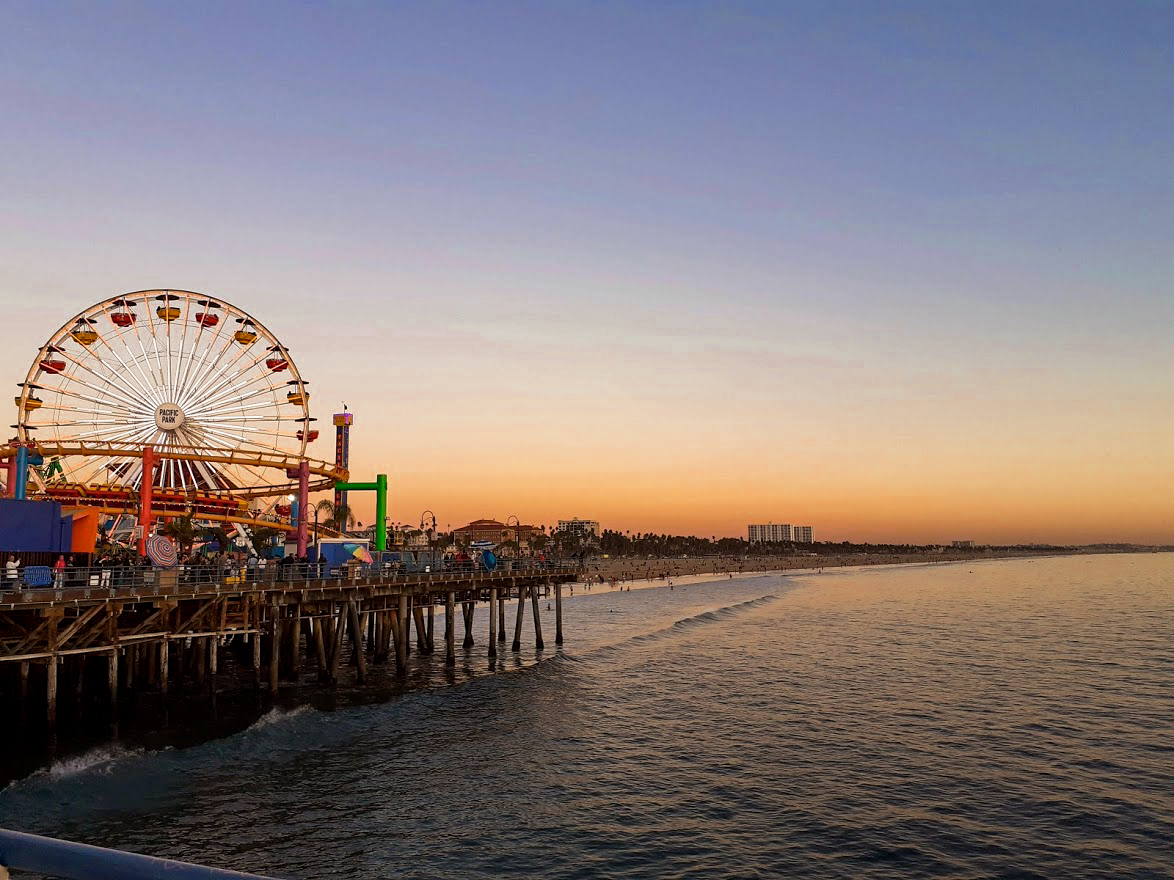 Late in the evening we go to the hotel to try to sleep a bit, unfortunately the change of hours makes us water from the brain, we get up at 3 am, we can't go any further to sleep, so I think we are the first to go to breakfast, then go on a day trip to Universal Studio, we take drinks with us and sweets because the park is very expensive, we are only tempted to have dinner, we finish the trip around 5 pm the park will be closed soon some night party is organized we manage to complete almost all the attractions.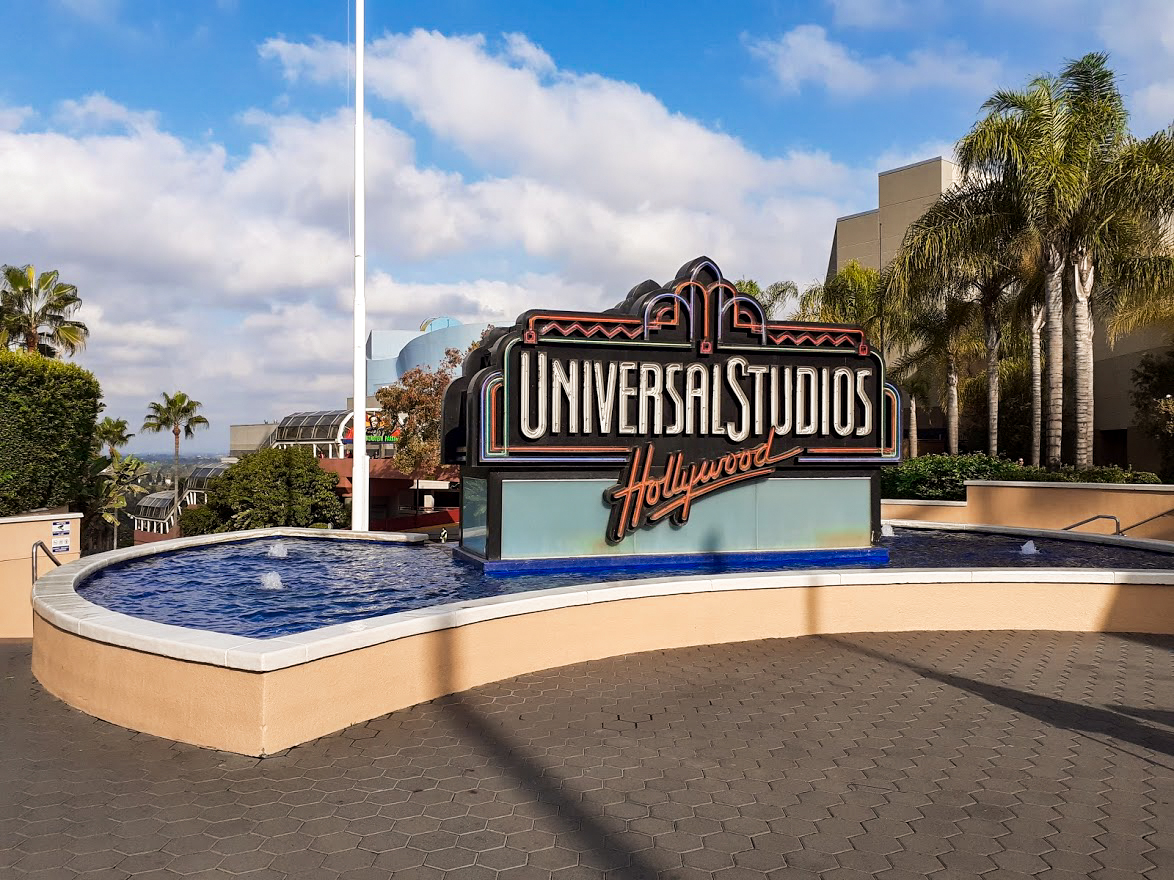 On Monday morning we're going up the hill to take a picture of the Hollywood sign, then Griffith Observatory, Avenue of Stars, Beverly Hills and Rodeo Drive.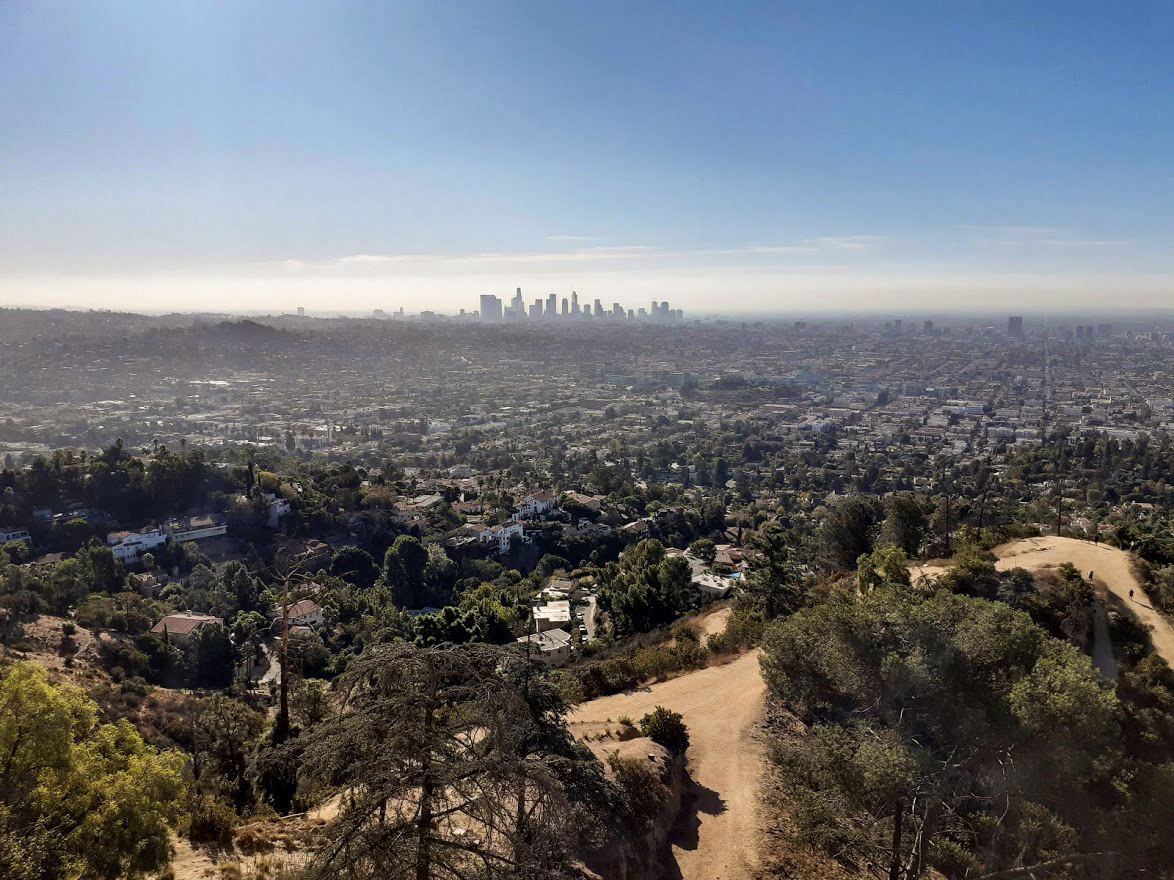 After LA we drive almost 238 miles = 380 km around noon on Monday we head towards the rental shop because pickup of the motorhome is possible after 13:00 or for an additional fee in the morning and return by 11:00. There is an instructional film on the Cruise America website, it lasts about 30 minutes, it is worth seeing it at home, because the lady / gentleman asks if we watched the movie, if you do not have to watch it, losing time, unfortunately it is not in Polish. After signing the documents and paying only a deposit of $ 500 with a credit card, we go with the employee to the motorhome, unfortunately there is no service in Polish, the employee shows more or less what in the film where what is it, he checks if there is all the equipment in the kitchen if everything you understood it and wish you a good trip, it took us maybe 30 minutes.
Sightseeing in a motorhome in the USA - costs
The total cost of the motorhome is PLN 6189
17 days
type C19
an hour of operation of the generator $ 3.5
number of miles traveled 2919 = 4670 km (1 mile = 1.6 km)
amount of fuel burned gasoline 253.52 gallons = 958.30 liters (1 gallon = 3.78 liters)
fuel cost $ 898.31
gas for heating and cooking 13.2 gallons cost $ 60
entry card to most parks $ 80 validity one year. (car plus passengers)
$ 10 Valley of Fire (state park) card
$ 10 ride through the tunnel in Zion (purchase when driving in a booth from the ranger)
8gb internet card $ 70
Monument Valley admission $ 21
Canyon X Antelopes 40 $ person booking half a year earlier
We used several applications to find accommodation and the offline map:
Sygic map (it did not let us down) remember to download the appropriate states to the memory
Uber taxi worked best
Accommodation:
Wikicamp USA
Freecamping (did not want to work without the Internet)
Roadtrippers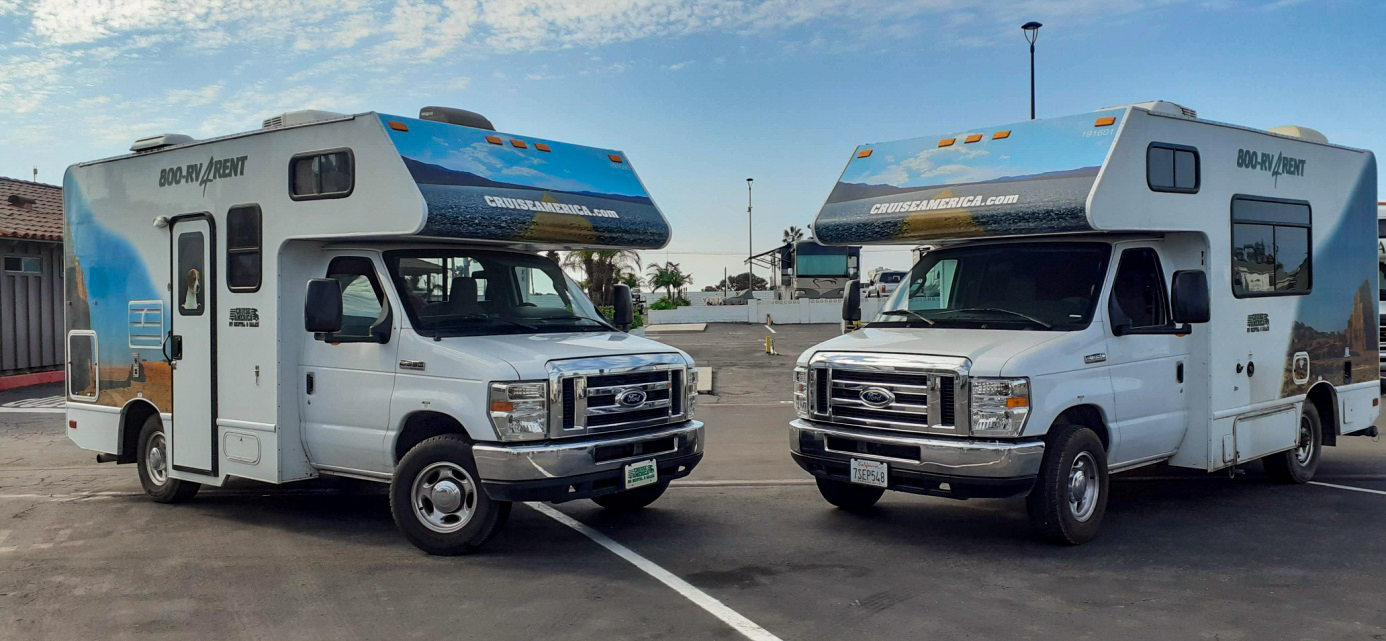 Campsites in the USA visited: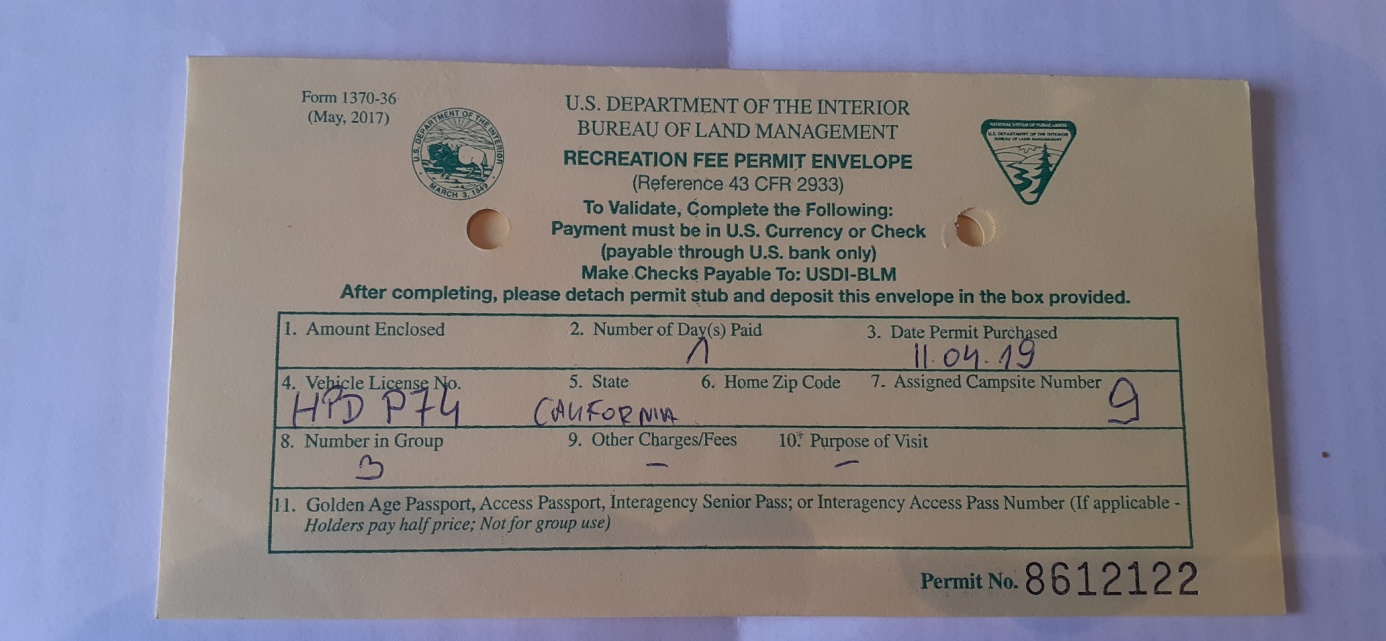 Los Angeles overnight stay in the wild by the highway
road no.9 in front of the Zion national park in the field
parking in front of the store near MD Kayenta
Sedona in the field
In a campervan in the USA - when is the best time to go?
A successful trip, what I would change is the time of departure a month earlier at the turn of September / October
Because now the day was short, Rono was getting light around 8 am and already at 5 pm it was dark, so we were losing about 3 hours a day through the darkness.
Our US tour
If you are interested in what our journey looked like, our second article will soon follow, in which we describe our stops with photos exactly point by point.
Motorhomes are my life. I make my dreams come true visiting all corners of Europe and the USA with my camper vans.
Enjoyed reading this article? Share it!