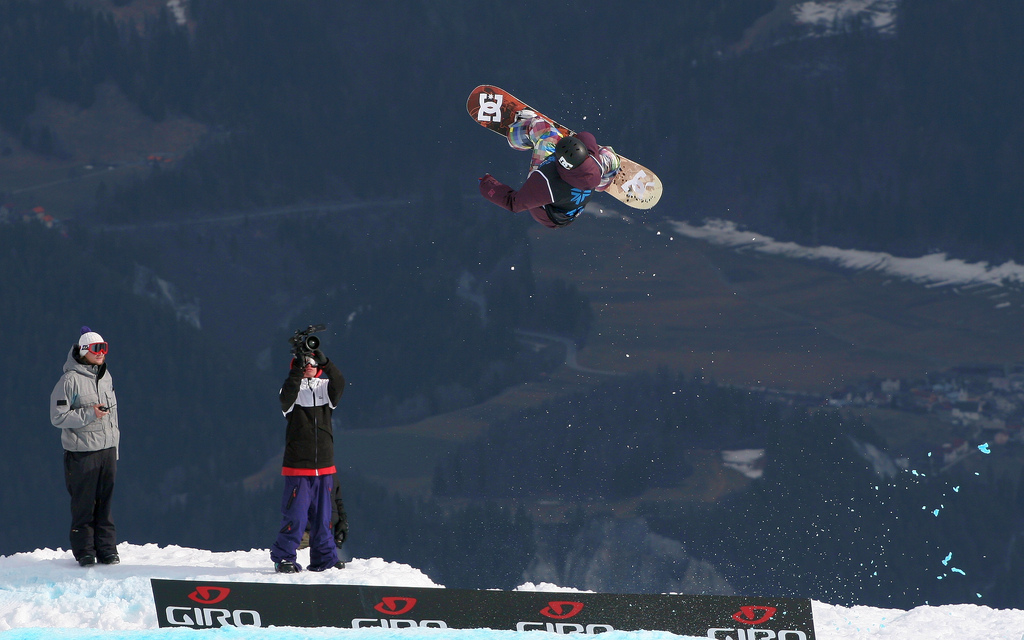 Switzerland is famous not only for banks, queues, cheese and clocks. She is also popular with ski resorts, including Laax - one of the favorite training places for freestyle enthusiasts.
A holiday among mountain peaks is a dream not only for skiers. People in love with winter and snow will enjoy their stay in the Swiss resort of Laax, located in the Glarne Alps. The diversity of the local slopes will ensure fun for all skiers, and freestyle fans will be delighted. They have a real field to show off here! The resort includes the resort of Laax, Falera and Flims - three beautiful resorts located in an even more beautiful mountain scenery.
Laax - ski offer
The region offers 235 km of perfectly groomed ski slopes . They consist of 19% green runs, 29% blue runs, 31% red runs and 21% black runs. The longest downhill run is 11 km long.
All routes are connected by a system of 29 lifts, of which the most famous and popular among tourists is the 6-seater Lavadinas-Fuorcia Sura sofa. It has heated seats - there are solar collectors on the back of the backrest. The distinguishing feature of the lift is its automatic 45-degree rotation, performed immediately after leaving the station. Thanks to this, skiers using the couch can admire the mountain scenery, and not stare at those riding in front.
Laax also offers guests 55 km of cross-country ski runs, 60 km of winter hiking trails and 2 toboggan runs. The resort has a modern curling hall, several ski and snowboard equipment rentals, and 2 ski playgrounds for children.
Winter madness in Laax
The region's greatest assets are some of the best freestyle areas in the country. Snowboard fans have 4 snow parks at their disposal, including the largest halfpipe in Europe, numerous rails and jumps, and a freestyle ski slope leading from Crap Sogn Gion to Curnius. Hardly any resort offers such opportunities.
Directly at the valley station of the Laax cable car is the Freestyle Academy , Europe's first indoor freestyle hall. It is a real paradise for both beginners and advanced fans of this sport. They can practice elaborate snowboarding, skiing, skateboarding and cycling tricks all year round.
Prices of ski passes in Laax in the season 2013/2014
Unfortunately, when it comes to ski pass prices, they are high. But what to do - the local routes are second to none, the alpine landscapes delight everyone, not only winter sports enthusiasts. Nobody who comes here will regret it.
A 1-day adult ski pass costs 61 euros, while for a child's ski pass we will pay 21 euros. For the possibility of skiing on the slopes for 6 days, you need to pay EUR 342 for an adult skier, and for a child - EUR 114. People interested in purchasing a 14-day ski pass will pay 742 and 248 euros respectively.
Hence, you do not want to leave!
Skiers who would like to come to Laax with their own motorhome can take advantage of the offer of one of the many guesthouses, hotels and campsites. In the heart of the resort is Camping Flims , where you will pay CHF 8 (approx. EUR 6.5) per night for an adult, and CHF 5 for a child's overnight stay. We will pay CHF 15 per day for a seat for the vehicle. One of the many strengths of the campsite is that its guests can order a delicious breakfast.
Each year, Laax attracts thousands of skiers, snowboarders, and "ordinary" tourists. In addition to the slopes, it tempts with 20 mountain restaurants, 33 clubs and bars and a whole range of other attractions. Looking at the entertainment offer, the beauty of landscapes and delicious local cuisine, you can forgive the resort for exorbitant - literally and figuratively - prices.
A writer by profession, a passion of a cat. One day he will see what is behind the Urals - good to Vladivostok. So far, when he can, he enjoys the sun of the countries of southern Europe. And it's also fun;)
Enjoyed reading this article? Share it!