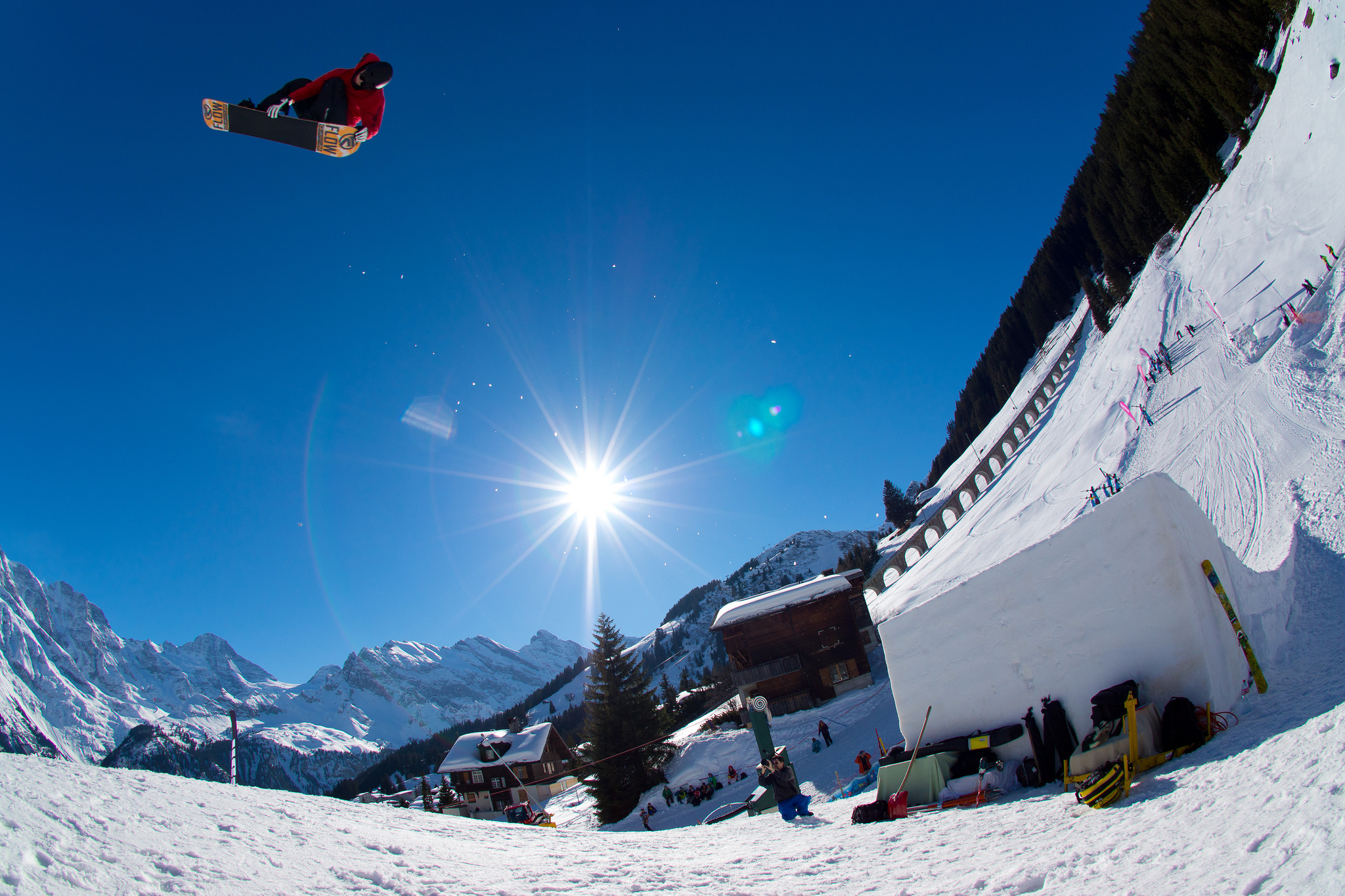 Winter is not over at all, and it is certainly not going to happen in the Bernese Alps. On March 6-8, 2015, Mürren will host a great event for freeskiing and snowboarding enthusiasts - the Whitestyle Open.
In just a few days, enthusiasts of high-performance snow skiing will set off on the routes of the Swiss Schilthorn, the highest peak of the Bernese Alps. The second weekend of March will be a time of madness, accelerating the heart rate of anyone who knows words such as big air, slopestyle or twin tip very well. The Whitestyle Open will take place in Mürren on March 6-8. Every year it attracts freeskiers and snowboarders to the slopes, and it takes place as part of the Big Air Contest "Night Air".
Party at 1600 meters above sea level
The Whitestyle Open is not just one of the many events where winter sports enthusiasts get together. There will be a competition with a prize pool of CHF 12,000. Viewers will have the opportunity to watch spectacular jumps in the magnificent surroundings of Alpine peaks. The final will take place on Saturday night, in the spotlight - full of excitement guaranteed!
The training will take place on Saturday afternoon. Everyone can participate (they are free), but you must have a helmet with you.
From 15.00 to 18.00 there will be a qualification session, during which participants will be judged by professional judges from Austria and Switzerland. The next item on the agenda is the Slackline Jump session, which will end at 7pm.
The final clashes of the best players will last until 21.00. The awards ceremony will take place half an hour later and the winner will take home CHF 10,000. The party will end with a sumptuous After Party .
On the slopes of Schilthorn
In addition to the competition for money and fame, the event will also include tests of the latest models of ski equipment - manufacturers from various countries will come to Mürren . On Sunday, it will be possible to assess how this equipment works in the snow and check it properly.
Tourists who decide to visit the Swiss resort at this time should consider staying longer. Almost immediately after the end of the Whitestyle Open, the next big event will begin - the FIS World Cup Telemark 2015 . The competition will take place on March 10-14, and according to the organizers, the competitors will include representatives of 14 countries, including the USA, Austria, Italy and France, and the cradle of telemark technology, Norway.
A writer by profession, a passion of a cat. One day he will see what is behind the Urals - good to Vladivostok. So far, when he can, he enjoys the sun of the countries of southern Europe. And it's also fun;)
Enjoyed reading this article? Share it!