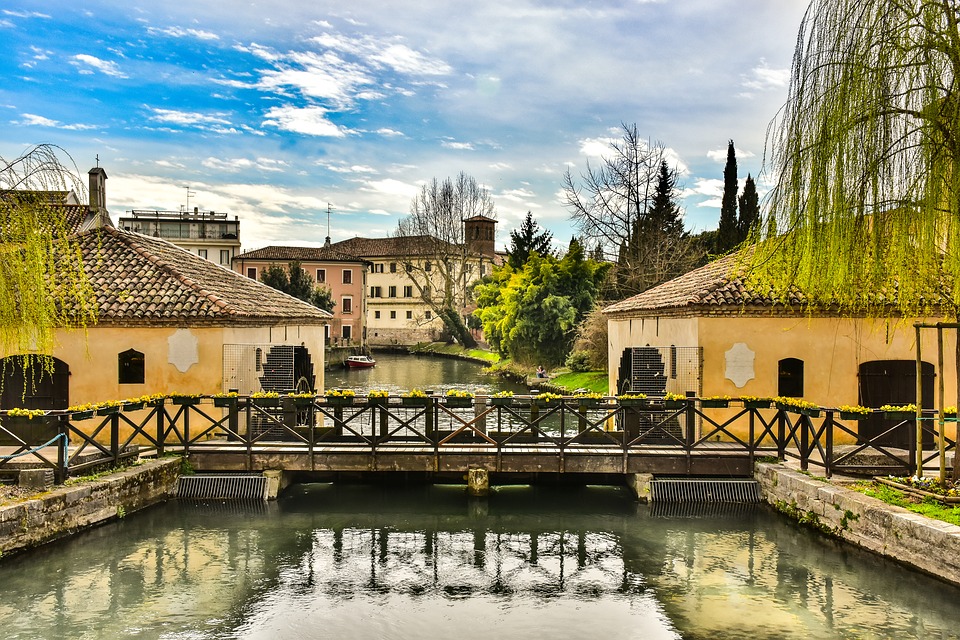 Homeland of Valpolicella wine and Padono cheese, a mainstay of separatists (according to an unofficial online vote in 2014, 89% of residents opt for disconnecting from the country) - what region are such opinions circulating about? About Veneto, located in northeastern Italy, famous for the cultivation of fruit, vines and wheat. It is home to the largest Italian tourist centers, with Venice at the forefront. Beautiful beaches and extensive tourist infrastructure have been tempting millions of tourists from all corners of the globe for years. Every town here has its own history. It would be difficult to see them all in one holiday, but it is certainly worth seeing what "little Venice on land" has to show - Portogruaro.
Cranes square
Portogruaro is a small town located less than 30 km from the beaches of Bibione. The easiest way to reach it is by train. Its history dates back to the 12th century, when it had an important function as a river port - hence it is compared to Venice. There are plenty of charming places worthy of a long photo session. If during your vacation in Italy you want to feel the old atmosphere, nostalgia, lazy atmosphere of a place where time passes slower, you will certainly find it among the winding streets and medieval and Renaissance Portogruaro houses.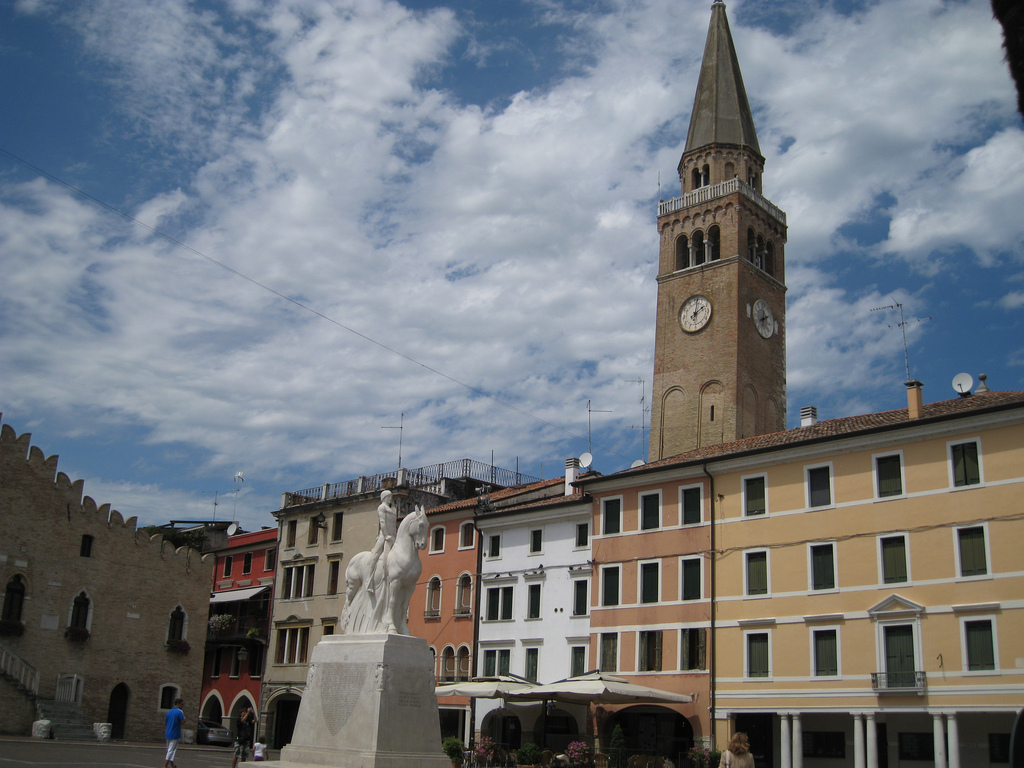 You can start your tour from a central point, Piazza della Repubblica . On the square, the visitors' attention is drawn to the symbol of the city, the 15th-century Pilacorte well , with two cranes, through which the water flows from the spouts. There is also a Monument to the Fallen and a Renaissance town hall. A river flows right next to it, and in the past a fish market used to thrive here. Its characteristic buildings, old mills from the end of the 12th century, remain. Nowadays, they do not serve their original purposes - an art gallery is located there.
Portogruaro - the city of copies
There are many tourist attractions in Portogruaro, including the Leaning Tower. The sister of the Pisa tower is called Campanile , and when looked at from the right perspective, the building seems to rest against the Cathedral of St. Andrew, the main church of the city. In its interiors, the temple hides many valuable paintings, including a copy of "The Disbelief of St. Thomas "Cima da Conegliano. As befits an Italian town, Portogruaro is full of remnants of ancient times. To get to know them, go to the National Archaeological Museum. It houses a rich collection of exhibits from the Roman period - including coins, sculptures, everyday objects, frescoes and mosaics.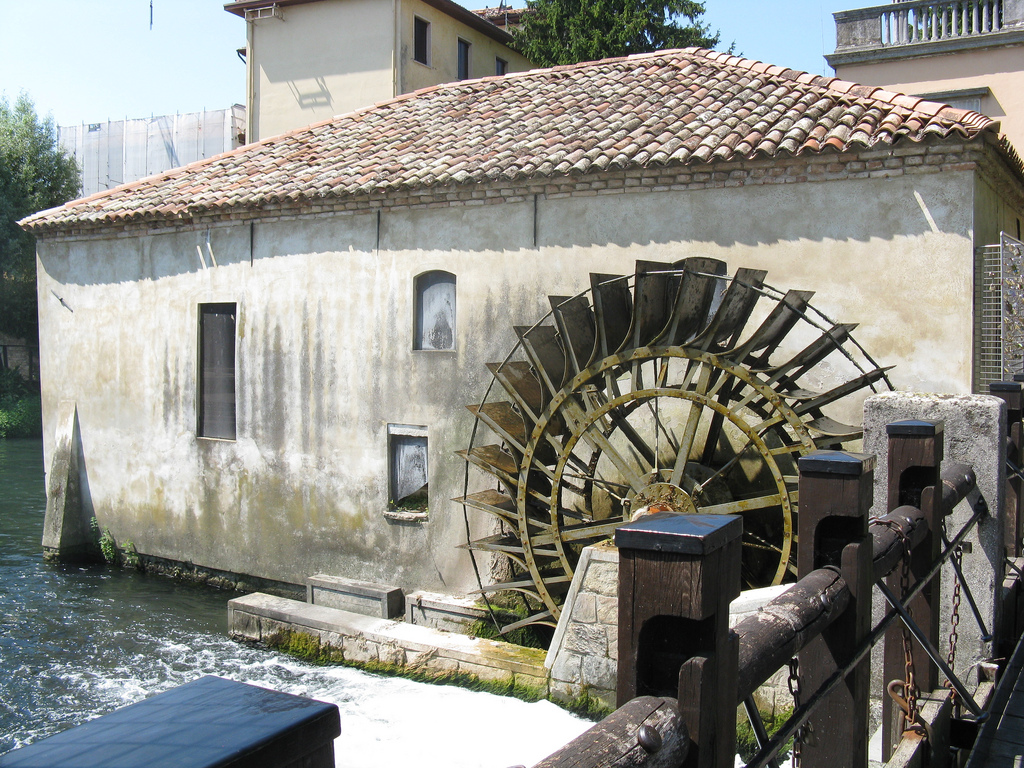 Portogruaro is also known for its cultural initiatives, incl. the International Music Festival takes place there. Cultural events are organized very often, also out of season. The city lives around the clock and shops are open until late evening (so-called white nights). The surrounding taverns and restaurants serve typical regional dishes and wines, so you can get to know the local specialties while exploring Portogruaro .
Between Punta Sabbioni and Lido di Jesolo stretches the green, wonderfully arranged space of one of the several campsites located there. Camping Village Cavallino is located approximately half an hour by boat from Venice, right next to a sandy beach, where the waves of crystal clear waters gently splash around (Blue Flag status). Its guests can choose the accommodation option from several attractive options: from camping plots to well-equipped mobile homes. The location on the beautiful coast, in the shade of a pine forest, easy access to the surrounding attractions and a wide range of entertainment at the campsite itself make it an ideal place for tourists spending their holidays on the shores of the Adriatic Sea . Village Cavallino is liked both by families with children (large playground, swimming pools for toddlers), and those who want to rest peacefully in beautiful surroundings. It is also eagerly visited by enthusiasts of active sightseeing, including cycling - they have at their disposal a well-developed network of bicycle routes. There are many well-stocked shops in the area where you can refill your supplies, and there is also a supermarket.
A writer by profession, a passion of a cat. One day he will see what is behind the Urals - good to Vladivostok. So far, when he can, he enjoys the sun of the countries of southern Europe. And it's also fun;)
Enjoyed reading this article? Share it!