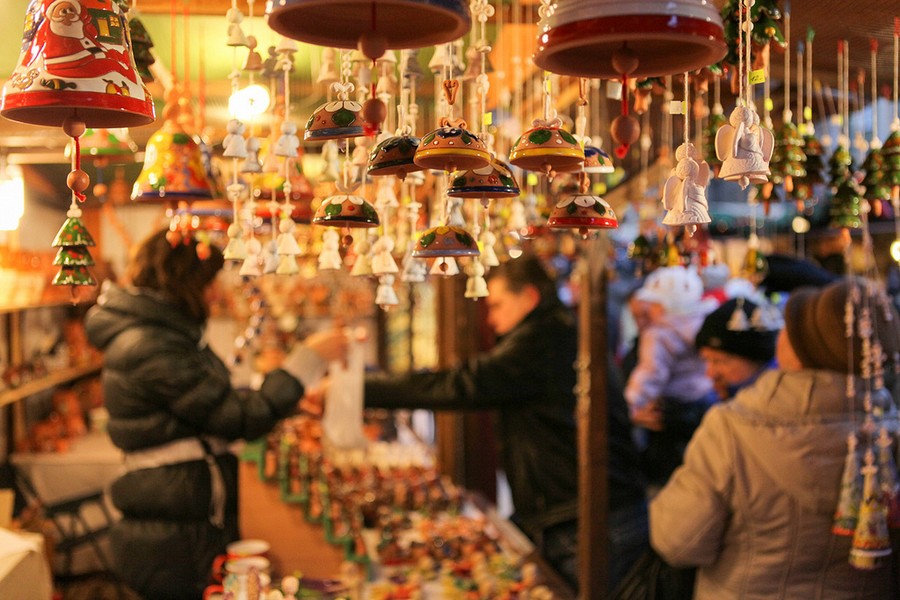 Thanks to Christmas markets, winter in the city does not have to be boring, and December time does not have to be filled only with waiting for Christmas Eve. You can feel the holiday atmosphere much earlier.
Many people are irritated by the quick exchange of candles for Christmas trees and baubles, which takes place in supermarkets practically in front of our eyes. As soon as November takes the place of October, the shops can hear the lively notes of Christmas hits, and the closer to the second half of December, the more often we hear Christmas carols instead of famous songs. However, there is something that subtly introduces a festive mood, not in the interiors of shopping malls, but in the open air. These are Christmas fairs organized each year in many Polish cities.
Polish Christmas markets
Christmas markets are a tradition in Warsaw, Kraków, Wrocław, Poznań and other Polish centers. They can be found abroad, among others, in Vienna, Budapest, Paris and Berlin. With the advent of the second half of November, they appear in the main squares of cities, as well as in places visited by crowds of tourists.
During the December visit to the largest Polish cities, it is worth taking a walk between booths offering local and foreign delicacies. For sellers, it is one of the best ways to promote, and for customers - a chance to try mulled wine or beer, local cuisine, and buy original souvenirs. What is not there! Walking through the "Christmas town", we will surely fall into a cloud of steam swirling around the kitchen serving roasted sausages, bigos or skewers. Chilled hands (and stomachs) will be warmed by mulled wine with lots of cloves and other spices. Crowds of people pour between wooden booths, mix smells, and gusts of wind fight against acrid smoke and fire from the grate.
Christmas in the streets
Unfortunately, there will be no fair in Warsaw's Old Town. The city councilors and the conservator of monuments did not agree to him, but decided to organize an ice rink in this place. Tourists visiting the capital can go to the Christmas Market at the Central Railway Station - this year it was there for the first time. Until December 22, at the fair you will be able to buy regional cold cuts and oscypek cheese, as well as Christmas decorations and folk handicrafts.
At the same time, there is also a Christmas Market in Wrocław . Its inseparable element is the Fairy-tale Lasek, and this year's novelty are stands with Dutch cookies baked in caramel and a fireplace house, where you can warm up by an outdoor fireplace.
Krakow Christmas Market
The fair in Krakow will last a bit longer - until December 26. Today, in the Main Market Square, fried sausages sizzle, and at the stalls wooden angels sway and colorful scarves with folk motifs flutter. Right next to the dignified Cloth Hall, you can buy thick highlander sweaters, furs and sheepskin coats. When it is snowing and the ears and nose are biting with bitter frost, you can warm up here with a cup of highly seasoned borscht and a festive atmosphere floating above the booths. It is worth mentioning that in 2008 the Krakow fair was included in the list of the 20 best European Christmas markets prepared by the Times magazine.
In other cities, we can also feel the holidays earlier. With a mug of steaming mulled wine or mead, or a bag of roasted chestnuts, we wander between the streets of the Christmas town, and then, cold, we return home, thinking about the Christmas tree lights blinking happily.
A writer by profession, a passion of a cat. One day he will see what is behind the Urals - good to Vladivostok. So far, when he can, he enjoys the sun of the countries of southern Europe. And it's also fun;)
Enjoyed reading this article? Share it!