"I learned to love life on the move" - an interview with Isabel Speckmann, author of the blog IsasWomo.de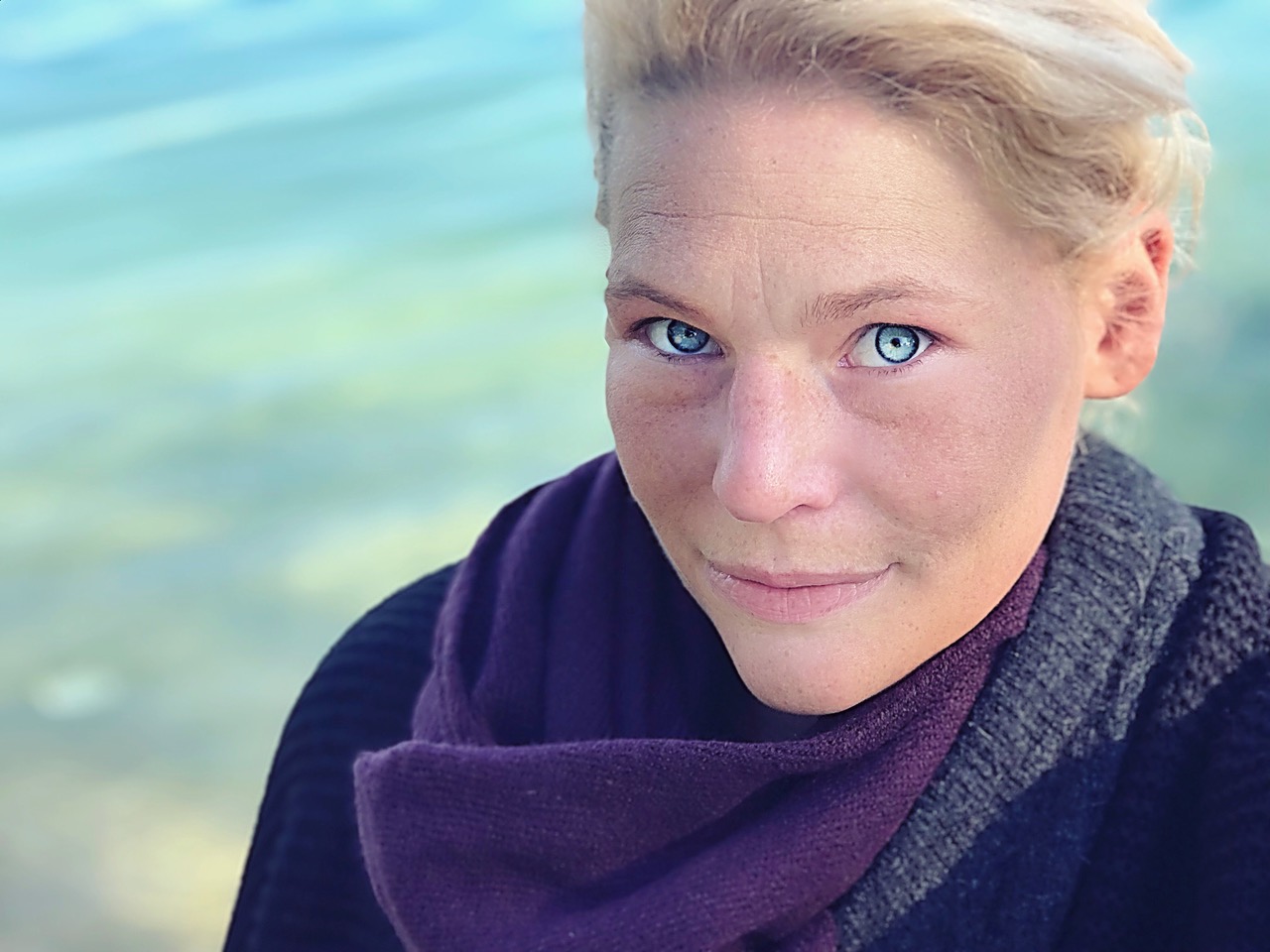 An extraordinary woman. Strong and determined to make her dreams come true. Warm, cheerful and infecting with enthusiasm for caravanning. For several years now, he has been traveling Europe with his dog Milli in an old motorhome, which he affectionately calls "Omi", meaning grandmother. You can read about how her adventure with such a lifestyle began, what it is like to be a woman traveling alone and what cannot be missed during her trips, you can read in our interview.
 Dear Iso, thank you for taking the time to answer our questions. :-) Could you please tell us your story? How did you start your caravanning lifestyle and why?
Hmm, how exactly did I get started camping? Well, I had never camped before, neither with my parents nor with friends, nor had I any idea about it. Nevertheless, my dream was to have a small motorhome and be able to travel through Europe with it. I had such thoughts as a child. A lot has happened in my life. After graduation, I was seriously ill and in a coma. I sat in a wheelchair for a long time, which I was supposed to use for the rest of my life. I was 24 at the time. It was a really difficult time, especially since I had done my best to have a good job and a secure future, and suddenly I became disabled and helpless, and my existence was limited to the minimum. After a few hard years it started to get a little better, which I owe to good rehabilitation and ... my female Milli. As my health slowly improved, another blow came. My mother died suddenly at the age of 51 on Christmas Eve, next to me in the car. In addition, in the following months it turned out that my health would deteriorate over time and I would sit in a wheelchair again.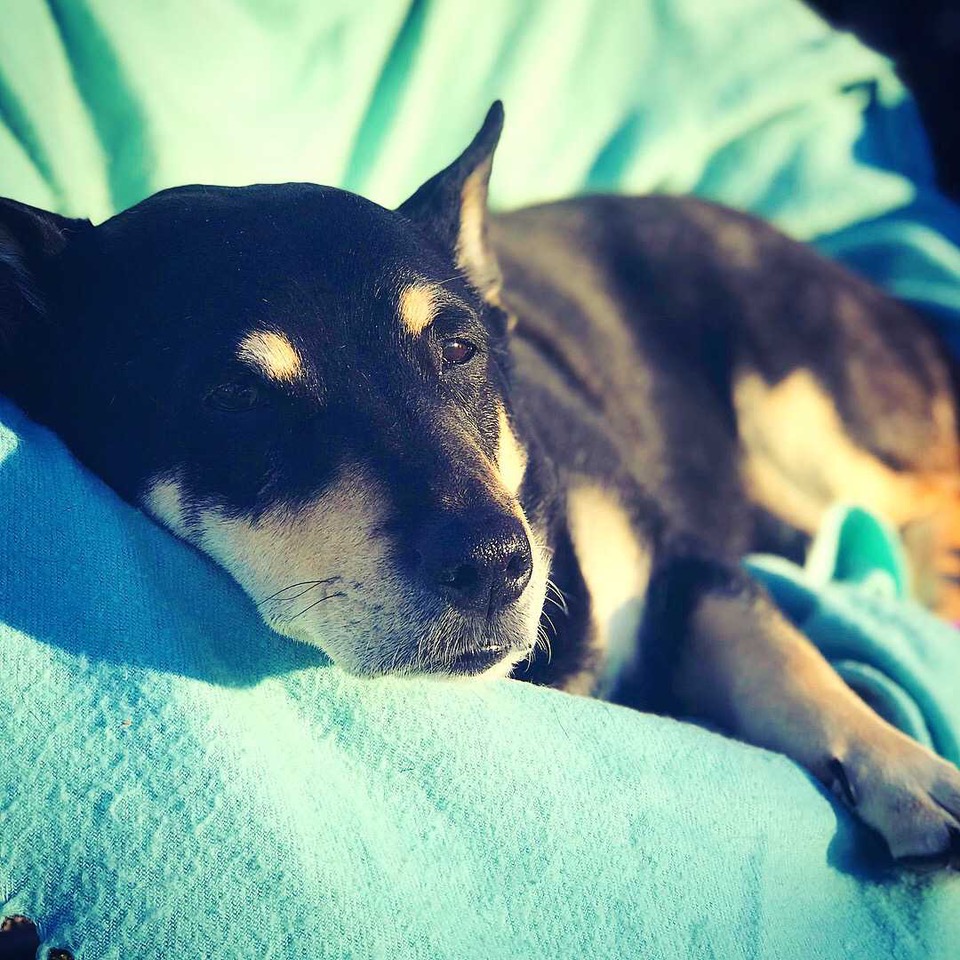 Then I told myself that I want to make my dreams come true NOW! I don't want to wait any longer. How terrible would it be if I had to say it later, and would it even have happened? It is true that I had to make some effort to convince my friends and family to this idea, but about a year later my little old camper was standing outside my door. It's time to start the first motorhome trip! Fortunately, the "camping virus" spread quickly, I learned to love life on the road and for over 5 years I have been constantly traveling in Europe. But I don't live entirely in a RV. I still own a small apartment and so far there has always been a point where I was so excited to return to my four walls after a few months on the road.
A woman in a motorhome - advantages and disadvantages of this lifestyle?
Phew, that's a tough question! Basically, I believe that there are no big differences between men and women traveling alone. Both sexes face similar problems, but they can also get a lot of fun from it. The only really big and important difference I can see is in the behavior of a woman traveling alone. Unfortunately, even today it is so that a woman traveling alone is easily classified as a woman of light manners. On the other hand, you must act in harmony with yourself. For example, I naturally exude self-confidence. On the other hand, I behave quite restrained on the road. I don't have to be super nice, open, flirtatious Isa. I prefer to look at my surroundings and other people calmly first and behave appropriately. Besides, I don't see any disadvantages of being a woman who drives alone through Europe. Okay ... There is no such extra feminine camper van with a huge wardrobe, large shower and an extra wardrobe for shoes! Well, we are camping, so 8 pairs of sneakers are enough. :-)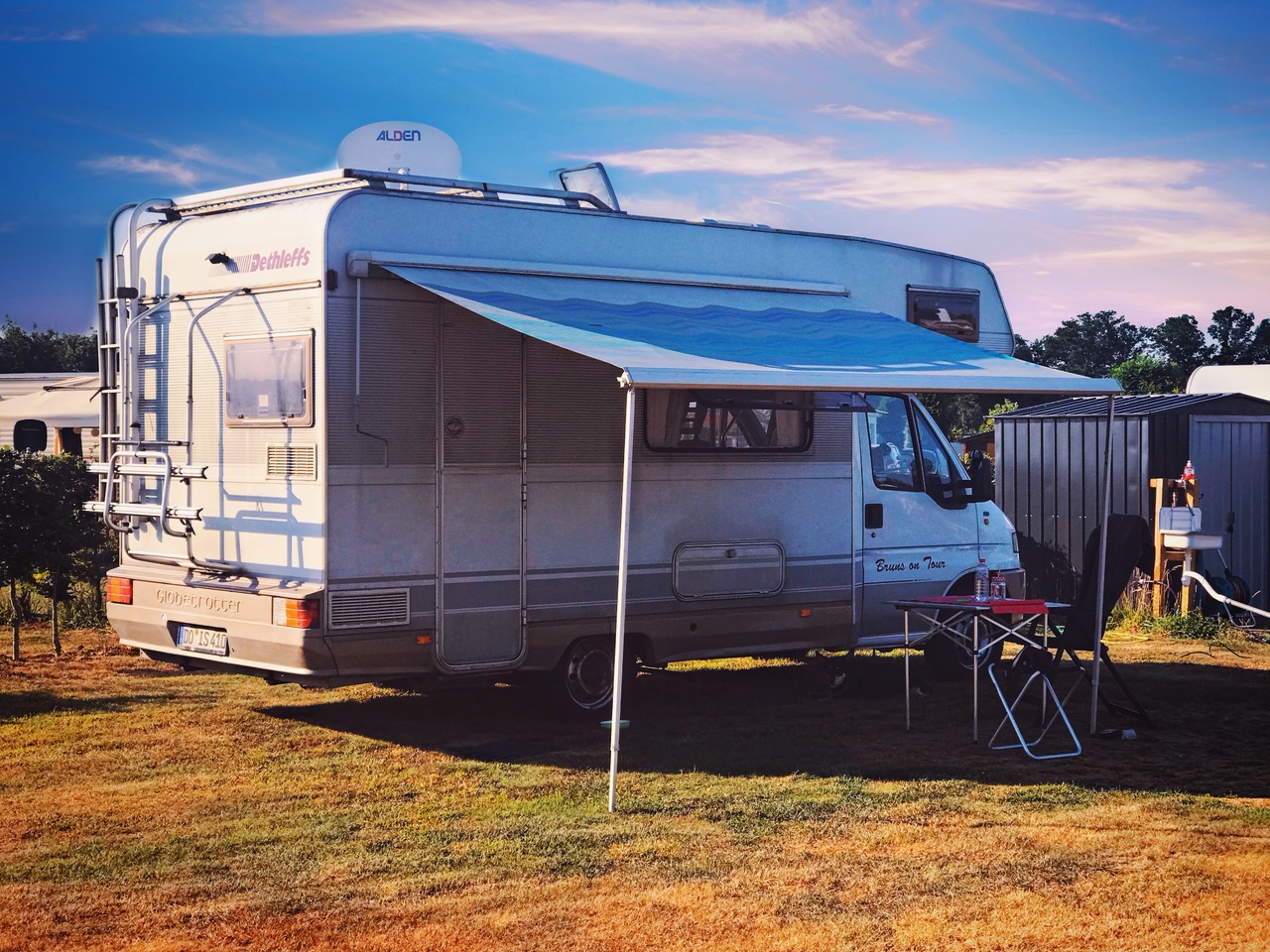 Meanwhile, when I feel like a loooong hot shower, hair styling where I have no limited space, etc., I stay one or two nights at a campground that can offer me that. And there are more and more of them!
3 things that must not be missing on any trip? What does a woman traveling in a motorhome need to feel good?
Certainly, thick, warm socks must never be missing for long camping evenings. There is nothing worse than chilled feet!
In addition, I always take small candles with me - tealights. Whether it's for long summer nights or winter evenings in a motorhome - they just have to be! It is brighter and much cozier.
And the third point ... I always make sure to have a few treats in the fridge, at least one warm sweater (even in summer), but what's really typical of women is probably the pepper spray that I keep on hand all the time during my travels. Fortunately, I have never had to use it until now, but I have it always and everywhere, ready to use: on the bed, in my jacket pocket or on the door of my house on wheels. At the same time, if something really happened, whether it helps - I have no idea. But at least I feel better with him, and that's what matters. Well, and in my personal case, neither my dog nor my laptop can be missing.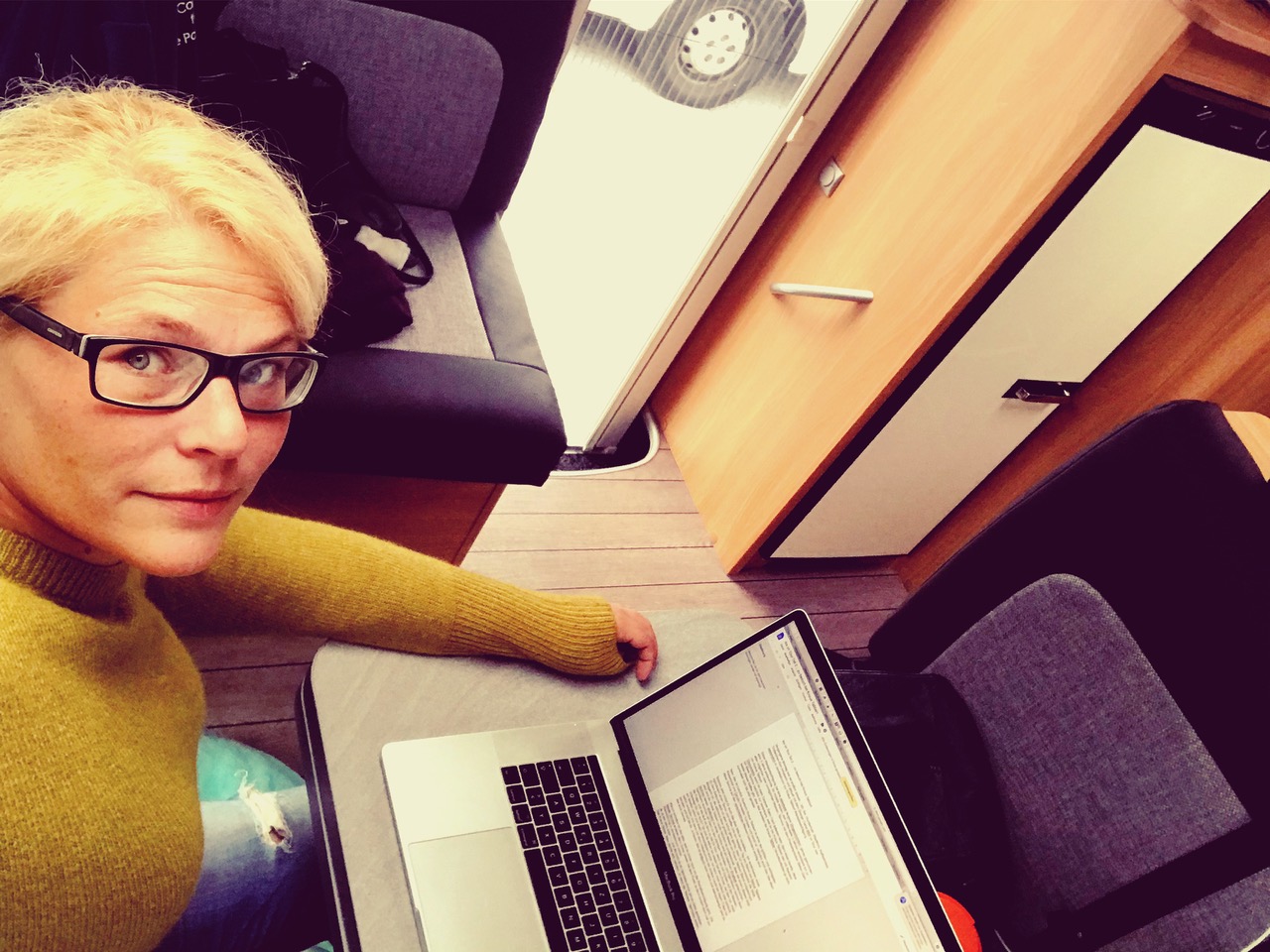 Could you tell us a funny story you've lived?
Hmm ... :-) As I said, until I bought a camper van, I had never camped before, so I didn't know much about it all, so at the beginning there was one or the other funny situation. I remember one of my first trips along the German North Sea coast. It was early spring and there was still quite a strong wind in Büsum then, but you could sit in the sun, sheltering from the wind. So I wanted to feel comfortable and cozy in the parking space in front of my motorhome and I saw that my neighbors had developed awnings on their motorhomes. I wanted it too! So I unrolled the awning and was a bit surprised that my awning was going down so much. Hmm, ooookeeeey ... But I didn't do anything about it, on the contrary, I was convinced that I had a super special awning, which should tilt diagonally to the ground so that you could sit under it, even more sheltered from the wind. :-) So I sat down comfortably in front of the motorhome and watched a group of boys standing in front of me. Well, as already mentioned - that was the beginning of my camping experience. And since some of these young people were "very handsome," I decided to pull this show to the end - drink, sunglasses, and totally laid-back behavior. Besides, I thought they were admiring my cool "special awning". In addition, I really liked that one of these nice guys kept looking at me and smiling cheekily. Of course, I thought she was smiling at me because she found me "cute". It lasted for a while, our eyes met again and again and at one point this young man came up to me and my camper van. Of course, I immediately got to my feet and straightened my hair :-) And then it came! Well, this young man walked up to me, looked at my super sloping "special awning", laughed and said, "If you don't put the awning up on the brackets quickly, it will come off the camper in a moment!" Then he turned and returned to his colleagues. I did not know that there were supports at the edge of the awning, which of course had to be put up. This is how my super "special awning" became the most ordinary awning, and I felt ashamed! My extremely laid-back behavior vanished like camphor. It was clear that the boys were not smiling at me but laughing at me. I caught my dog and got out of there very quickly. So much for this ... Beginners on the road! :-)
Do you cook alone when you travel? Is there any comfort food that you can prepare quickly and easily while traveling?
Yes, I cook 99% by myself. On the one hand, I like to go to fairs or large supermarkets abroad to do my shopping. On the other hand, there is a question about financial possibilities. Eat in restaurants every day? I wouldn't be able to finance it. I do small and quick dishes a lot, lots of pasta. In summer in France, I love bruschetta, for example, because there I always have too many baguettes left over there, and the fresh tomatoes from the market taste just phenomenal. What I also like to do is prepare, cook and preserve food at home in advance. Good bolognese sauce, roulades or stews - this cannot be cooked for one person. I like to prepare these things in large portions before I leave, I preserve them and then take the jars with me on the road. Sometimes it's good to eat typical home cooking that you don't have to cook for hours in a motorhome - especially if you travel for many months.
You are traveling with your dog lady. Can you imagine traveling with a human being?
This is indeed a question that I have been thinking about for a long time. Of course I can imagine it - going camping with my little niece, for example. Anyway, there were already such weekends.
Everything else is a matter of how close you are to someone. A week's car trip with your best friend? Yes No problem! Camping as a couple with the person you really love? Good too. But what I can't imagine is touring with a relatively stranger. All I can say is: W-R-N-NYM-W-PAD-KU !!! :-) I know it sounds totally selfish and heartless, but I couldn't imagine myself sharing my camper, my bed, the toilet, this whole little space with someone who is not very, very close to me. Nooooo ... I couldn't do that. It may not be the loveliest answer, but at least honest!
How often do you meet women traveling alone?
Solo travelers are still rare, but I increasingly meet people who are alone on the road. Contrary to what was 4-5 years ago, there are now a lot more women traveling alone - of all ages. I am not able to say exactly how often I meet women traveling alone, but as many times an eye on every third / fourth parking spot I see at least one person traveling alone.
What's your favorite travel destination?
I don't have one single favorite destination. Fall in the south of France or Spain is wonderful, and the atmosphere there is simply fantastic. Basically I'm definitely more of the "Nordic type". I like to travel in the wind and weather of the North Sea coast or through Scandinavia. However, only as long as the snowfall does not fall, because then my little, old motorhome reaches its limits.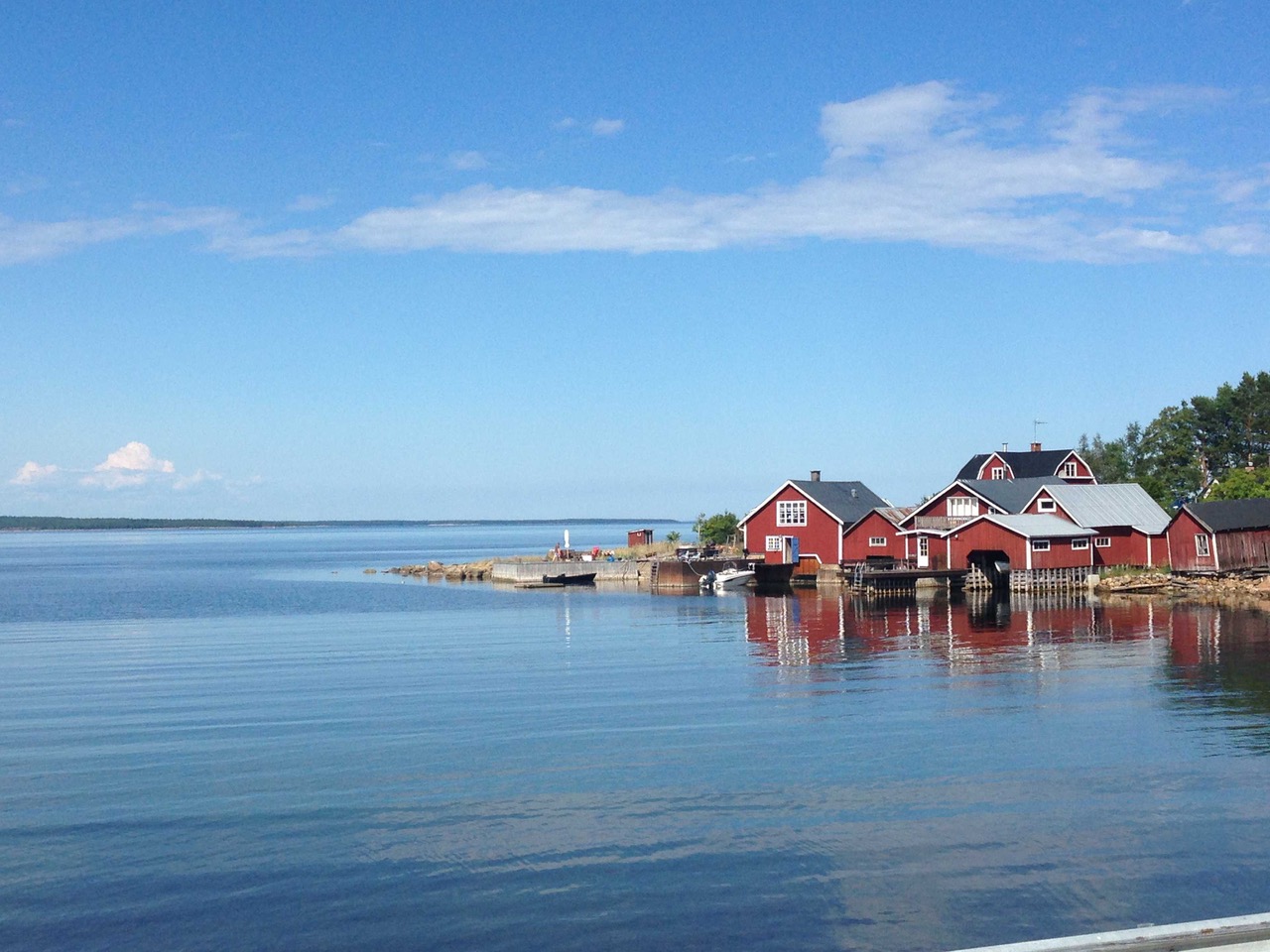 You are also a blogger. Where did the idea to run a blog come from?
I never planned it and it makes it even cooler! I actually started blogging when I bought a camper van. And it's only so that I don't have to spend a few hours on the phone every night telling my friends and family the same thing. Of course, there were evenings when I talked on the phone for 3-4 hours, because all my friends were worried about me and wanted to know where I was and what I experienced. Naturally it was all out of concern, but at some point it became annoying. So I started blogging on a small, free website. It was a really ugly little site that was just about keeping my friends and family up to date. However, it quickly turned out that my blog is read by more and more strangers. Back then, there was hardly any website about a woman traveling alone in a motorhome . It wasn't that I wrote so well ... No, no, no. I was just lucky to come across this topic and blogging at the right time. This way, I have reached quite a lot of readers for this ugly little page and my very modest way of writing. ;-) After about 1.5 years, the portal ceased to exist and the blogging issue was properly resolved. However, I was getting more and more questions about how and where to be followed. I told one of my friends about it at breakfast, to which she immediately said: "Well, try it again, start a professional blog, what do you have to lose?". Naturally, I had nothing to lose, but my knowledge of blog-related matters was at a zero level. That's why I first said that it had no right to work, but the thought of a blog never left me. After countless days and nights of reading and watching everything about building my own website, my website, IsasWomo, appeared on the web five months later. I was just very lucky that it all worked out so well. At the same time, I must say that I sit in this "work" a total of 8-10 hours a day. IsasWomo has been in its present form for almost three years, and for eighteen months I can call myself a full-time blogger. I am so happy it all turned out this way, and I can really say that every day I look forward to sitting at my laptop to see what I will soon be able to experience.
Do you think the caravanning industry in Germany is dominated by men? Does this sector need more women?
Oh, that's a very difficult question ... I have to be careful what I say and how. :-) Basically the entire industry is extremely male dominated. Regardless of the area and in which company, 99% of me deal with men. There are also some women in the marketing, online and editorial departments, but still men are in charge. Which is not a problem for me, and even quite the opposite. My point is that girls can be terrible to each other - especially when it comes to success, cooperation and envy - which is no secret. So I'm definitely not against working with a lot of men. I just think that everyone - male or female - should do their best job. Much, much more difficult is the fact that the entire industry is still so "established" in many fields. There are still big producers who do not have a Facebook page or an Instagram account to this day, and their website looks lousy and you can easily deduce that these people think: "Ah, this Internet ... It's just nonsense, no Nothing to worry about! ". And that's exactly how we bloggers get some treatment later on by them. It is also natural that there are black sheep among bloggers. Completely ruined people who show up at some customer's side and actually want to be only gifted, or those who believe that just by writing three articles, they are now kings! But such people are everywhere. There are also many bloggers who do a really great job, devote a lot of time and commitment to their website, spend up to 10 hours every day on managing the site and thus reach a large number of readers. Therefore, it is up to the companies themselves to understand each other and recognize who qualifies for cooperation, and who directs the whole matter more like a bad hobby. Meanwhile, I myself regularly have over one hundred thousand readers and readers every month. Caravanning magazines cannot boast of such numbers, and yet bloggers are often ridiculed as if it was just a hobby and basically nothing serious. This is an issue that really bothers me and in this case the caravanning industry is not that different from the food and fashion industry. There are companies that work great with bloggers, but there are still many companies that just make fun of us. It's good that the camping boom is so strong right now that few businesses need advertising and the numbers are incredibly good. But even this boom will eventually subside, and I think it will be exciting in the industry as a whole.
Dear Team CampRest, thank you for this interview. It was great working with you and I hope you will enjoy this interview for your readers and your readers - as well as me - a lot of fun.
Thank you very much, stay healthy!
yours
Isa
I love the Balkans, Slavic languages, European cinema, minimalism and vegetable cuisine. The love of books disturbs me in minimalism, in vegetable cuisine - trips to the Balkans. ;) I read reports (preferably about the Balkans, how!) And try not to buy culinary books anymore. Whenever I can, I go to the Balkans, and if I can't, I go where I can. ;)
Enjoyed reading this article? Share it!